How to Plant a Miyawaki Forest at your school
March 16 @ 12:00 pm

-

1:00 pm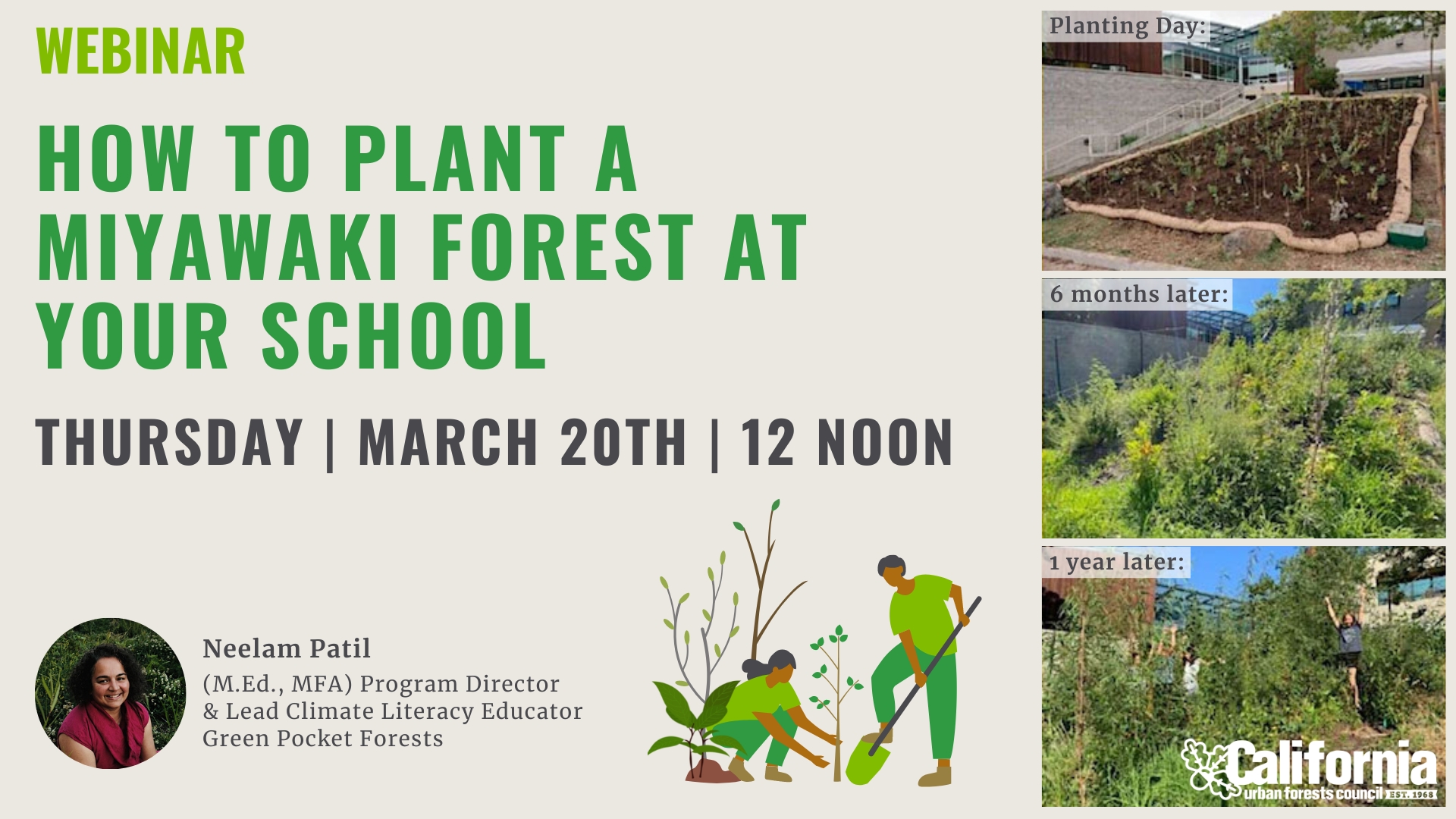 Learn how to plant a Miyawaki Forest at your school! These ultra-dense micro forests help reverse global warming and bring health and healing to school campuses. Miyawaki Forests include only native saplings and require low maintenance after planting. In just three years, they become self-sufficient ecosystems that require little to no watering.
Miyawaki Forest benefits:
Grow ten times faster and draw down 30 times more carbon than conventional landscaping
Present an immediate solution to urban heat islands and rising playground blacktop temperatures (up to 145º in recent heat waves)
Drought tolerant–uses 66% less water than lawns
Generate biodiversity and serve as wildlife corridors for native fauna
Connect students with nature and a solutions-based mindset to solve climate change
Inspire entire communities to come together in service
Promote student wellness
And best of all, these micro forests can fit into a school playground!
Registration information coming soon.
The session will cover:
A brief overview of the benefits and methodology of Miyawaki forests
Best practices for working with cities and school sustainability departments
A short mindfulness exercise to get focused and centered
Q & A with Neelam Patil.
Green Pocket Forests is a non-profit dedicated to greening urban spaces using the Miyawaki method.
Green Pocket Forests
Our mission is to green urban spaces using the Miyawaki Method, an ultra-dense planting method. We work with schools, cities, corporations, and organizations to facilitate a community-building planting process that results in greener, healthier, and more connected communities.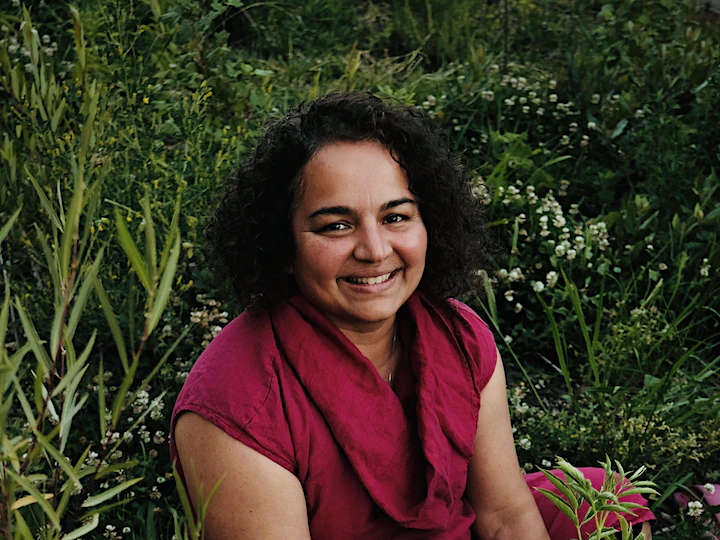 Ms. Neelam Patil, M.Ed., MFA, is a Climate Literacy and Science Teacher Leader in Berkeley, CA and founder of the urban greening nonprofit, Green Pocket Forests. She was awarded Innovative Teacher of the Year 2022 by TIME Magazine based on her work to spearhead the planting of the first Miyawaki schoolyard forests in North America. While learning about deforestation, her students wanted to do something immediate and impactful. They demanded, 'Let's plant trees!', and the rest is history.