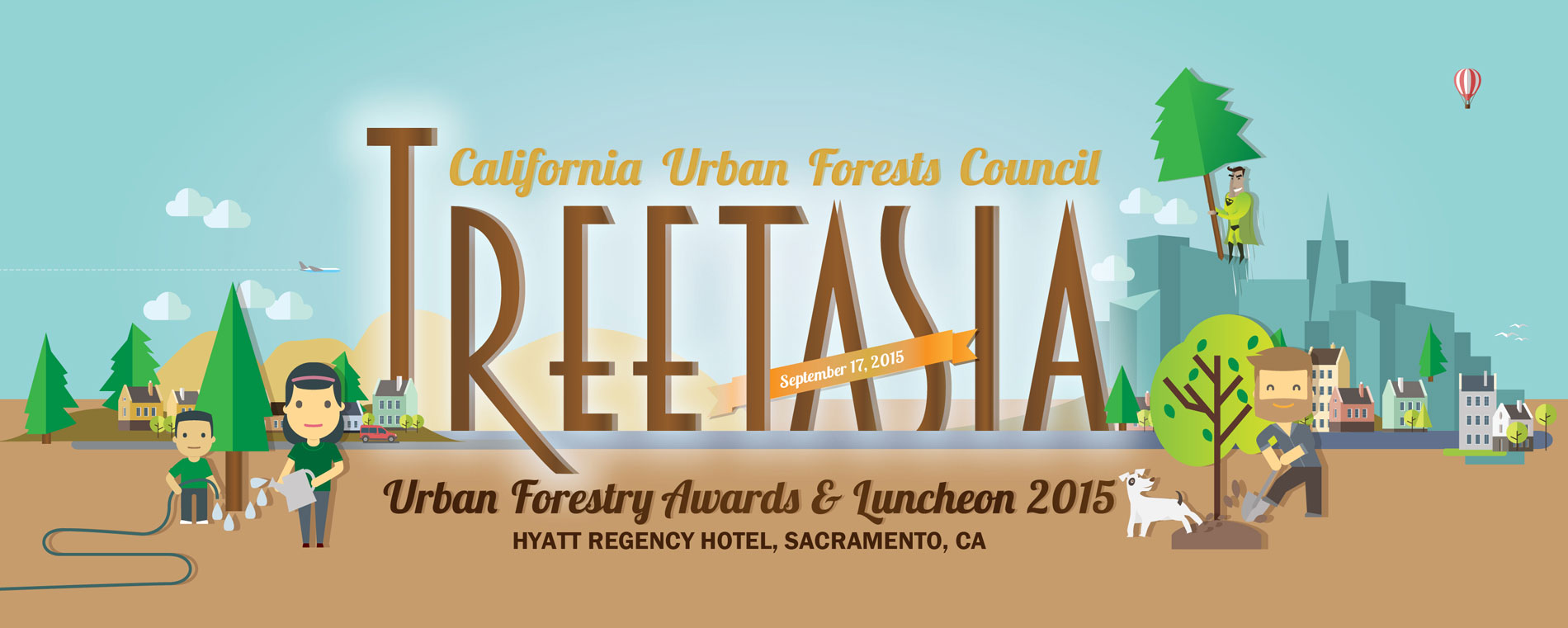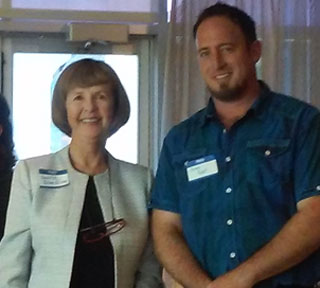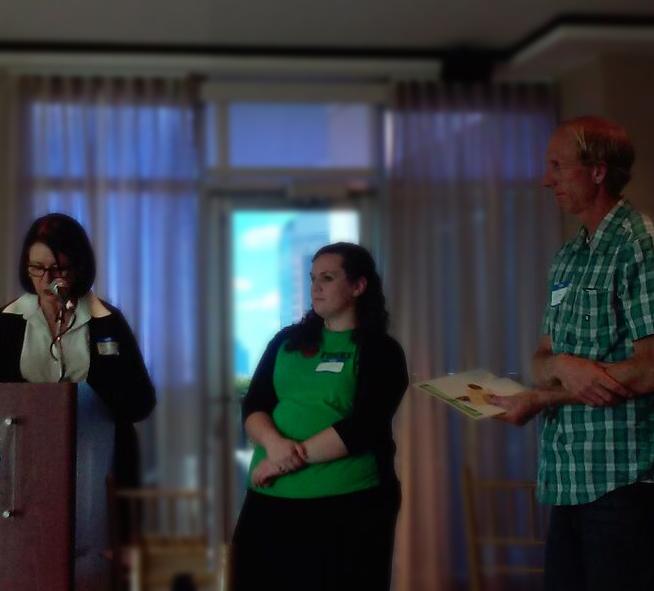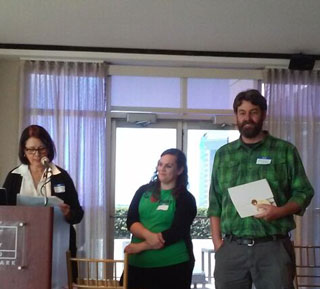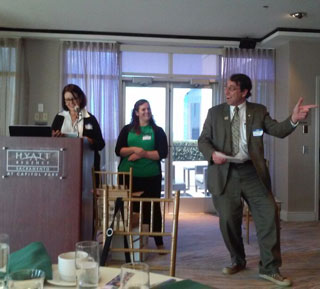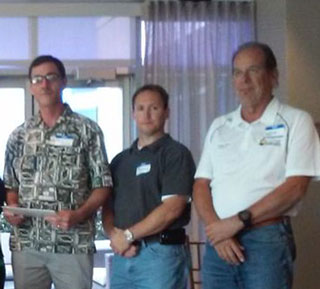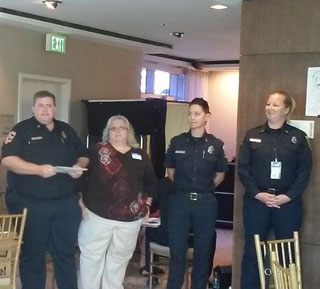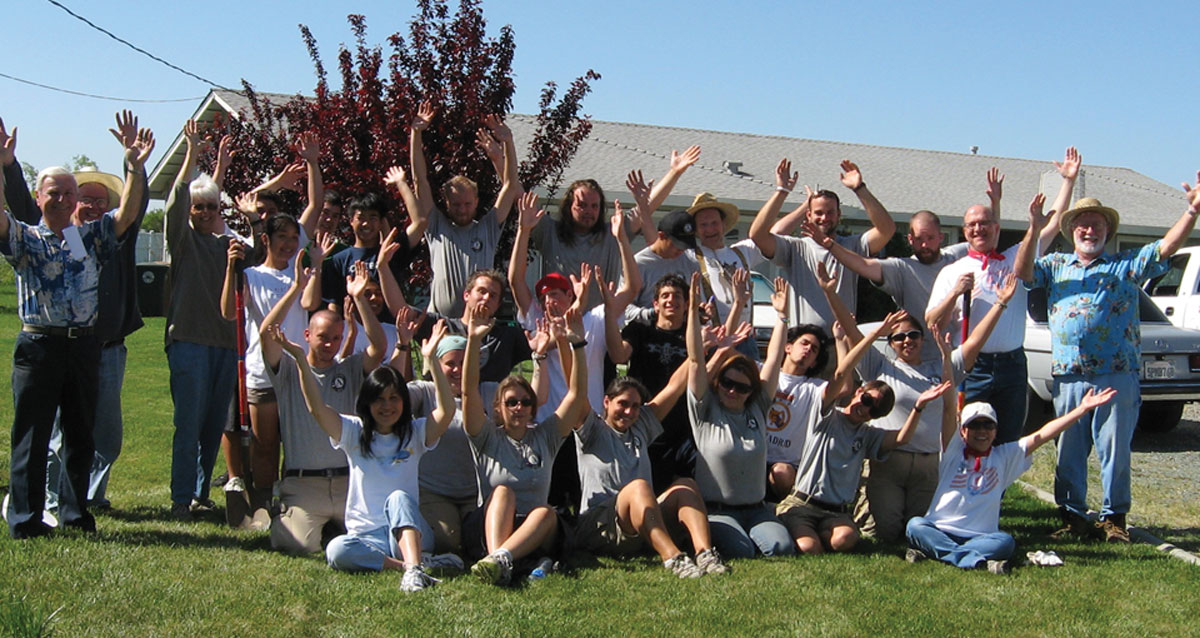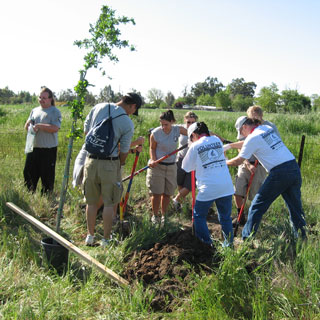 Leo Fassler
Folks for Oaks
Folks for Oaks is a group of volunteers dedicated to reforesting rural Elk Grove and increasing tree canopy benefits such as wildlife habitat and carbon sequestration. This effort is focused on replacing native trees and is sponsored by the Sheldon Community Association and the Greater Sheldon Road Estates Homeowners Association. Over the last six years, Folks for Oaks has planted 1,200 new valley oak trees in the rural area of Elk Grove – four times the number of oak trees in Elk Grove Regional Park! This group also played an active role in developing the Tree Ordinance for the City of Elk Grove. Through its efforts, Folks for Oaks is rebuilding important California oak habitat and sharing the benefits of a robust urban forest with the entire community.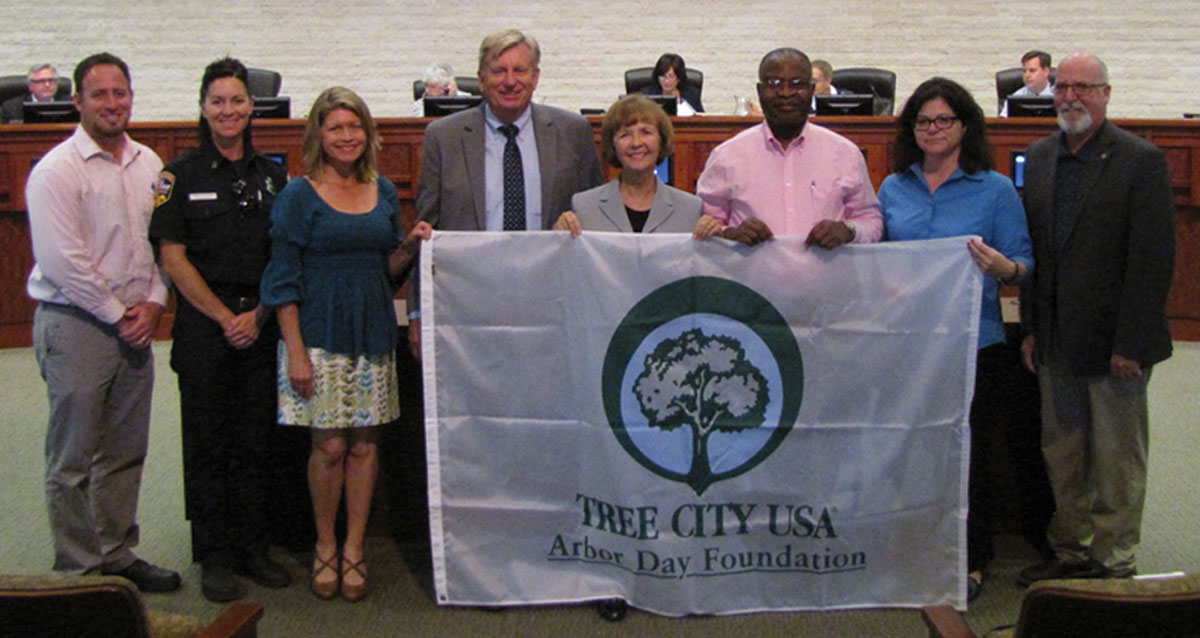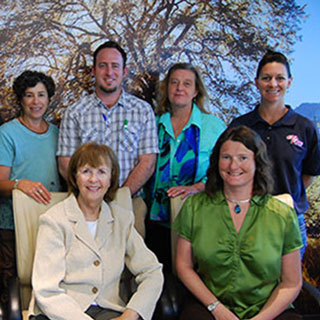 Laurie Broedling & Mike Palat
Tree San Diego
A little over a year ago, the Center for Sustainable Energy were working to find a home for a very important but struggling San Diego Tree program that no longer fit in our business line. CSE reached out to Dr Laurie Broedling and asked her if she would be willing to work with them and develop a stand alone organization capable of bringing purpose and structure and create a viable organization enhancing the mission of urban forestry and energy conservation. She accepted.Since then Laurie has made that request an almost full-time, unpaid job. What a phenomenal job she did! She not only gave the concept life she gave it legitimacy among equals and credibility sufficient enough to recently secure a major grant in the amount of $750K from CalFire. She took a dream and built an organization with a remarkably supportive Board, strong governance and a collaborative culture in a major metropolitan area where Urban Forestry planning and education is now a reality. When CSE had almost given up hope, Laurie stepped up to the challenge and delivered a program that will serve the community proudly for years to come.
Mike Palat, Area Manager for West Coast Arborists, Inc. is also the voluteer chairperson of the San Diego Regional Urban Forest Council. The Council came on board in support and assistance in the formation of the new Tree San Diego as they saw a void needing to be filled and were willing to work along side of CSE to make it a reality. On a personal note, I want to acknowledge Mike for all the support given to me and CaUFC over the years. He has been a great leader in the industry and the San Diego Council is a model for the rest of CA!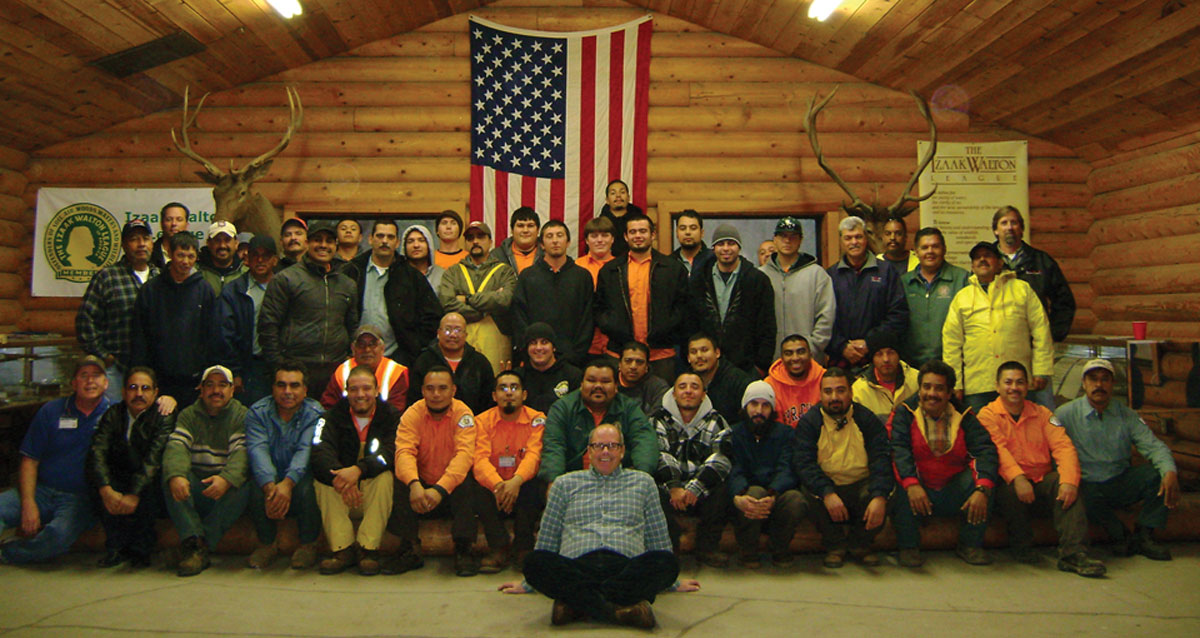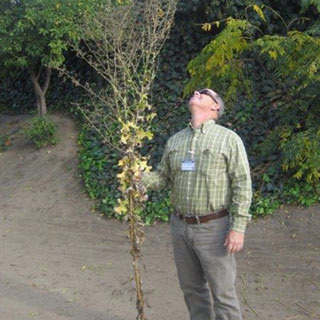 Dennis Quinlivan  
City of Fullerton
Dennis is deputy director for the City of Fullerton. He has served as Landscape Superintendent, landscape super visor, and landscape lead worker. In these positions he has always fought against the unnecessary removal of trees throughout the City of Fullerton. He heads-up and oversees the tree division in the City of Fullerton and does his best to take care of the trees in the city and makes sure they are being trimmed and maintained properly. He also is the leader of Fullerton's arbor day ceremony. His presentations are very informative and educational. He has been a certified arborists for 20+ years with ISA.
More cities need leaders like Dennis!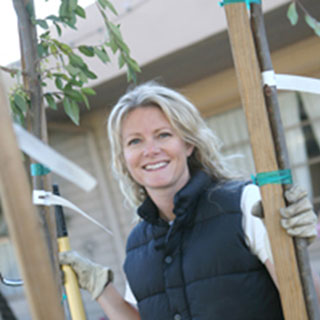 Kristen Barneich
Tree Guild of Arroyo Grande
In 2005 Kristen founded the Tree Guild of Arroyo Grande with other like-minded citizens who were concerned about the quality, maintenance and long term planning of the urban forest. As founder and president, Kristen is responsible for obtaining 501-3c status, growing the non-profit organization to over 90 members and creating over 40 projects resulting in the planting of over 320 trees.
Much of the Tree Guild's success comes from the partnership Kristen has formed with the city staff including monthly meetings to plan new tree planting projects, providing peer review of all tree removal requests, advising on opportunities to protect trees and coordinating grants to supplement the City's tree program. As President of the Tree Guild Kristen has been instrumental in both education and outreach promoting the benefits of trees and has coordinated several planting projects with the local high school and scout organizations while raising awareness with residents and local officials. She is truly and inspiration and a great example of how one person can make a difference.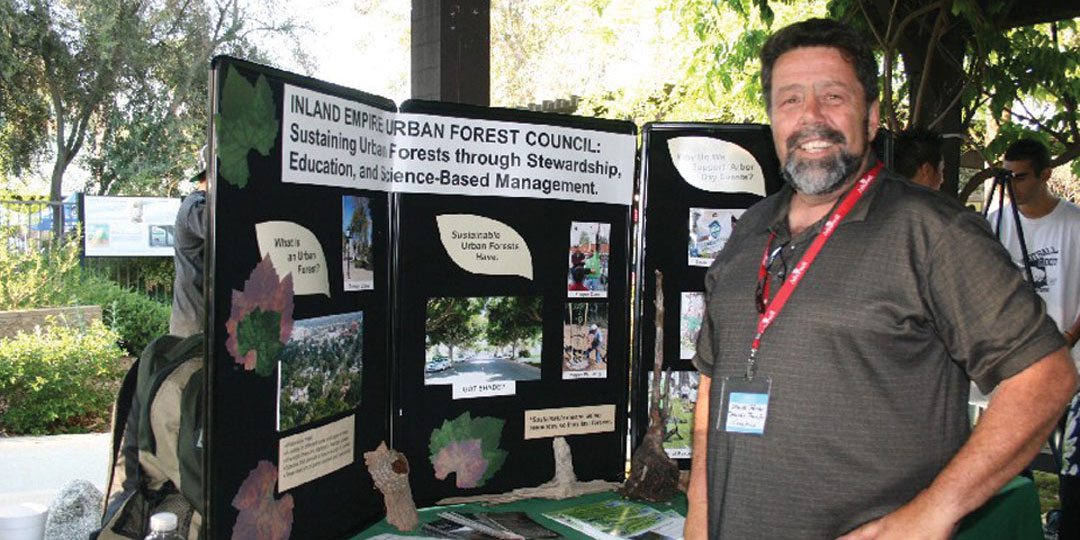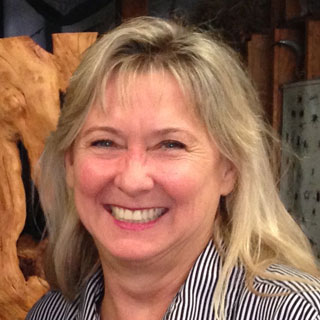 Mark Porter & Diana Ruiz
Inland Urban Forest Council
Mark Porter and Diana Ruiz have single-handedly founded the Greater Riverside Alliance and Advocates for Trees (GRAAT) organization. They have recruited more than 100 members, who are advocating for sustaining the urban forests in the Greater Riverside area. Concerned that Riverside's city council was headed in the wrong direction regarding urban forestry, Mark and Diana have attended council and commission meetings, wrote letters, and networked with city officials to help collaborate on more sustainable urban forestry programs. Mark has excelled with his networking abilities and has recruited many top city officials to join the organization. Diana's behind-the-scenes detail-oriented work resulted in an exceptional flyer that helped with recruiting.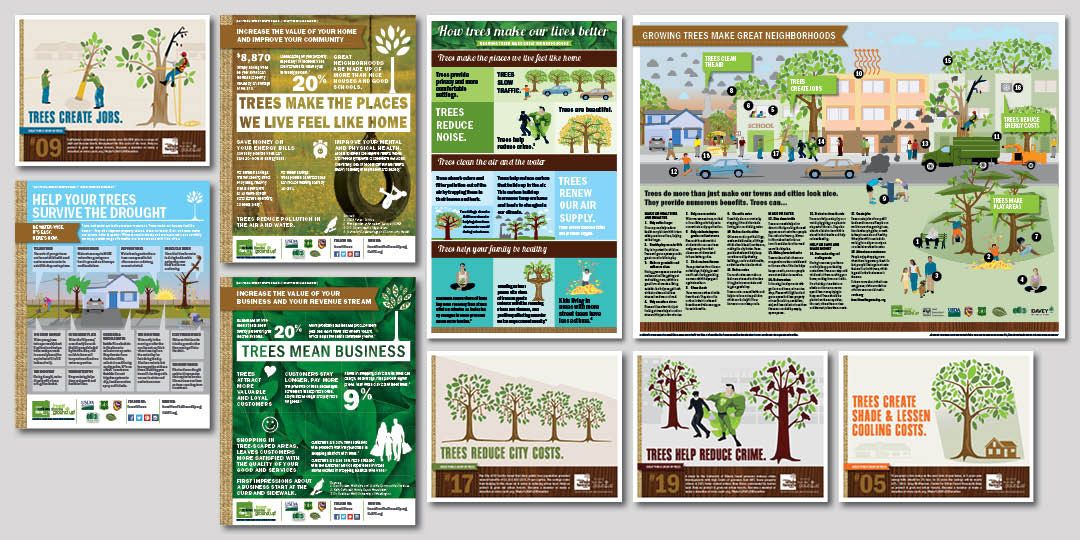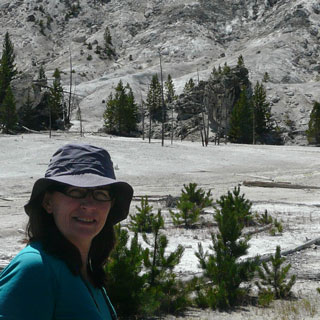 Deb Etheredge
California Urban Forests Council
Deb is the amazingly talented volunteer behind the great art work and infographics featured on our websites and for the Invest From the Ground Up program. Many cities and organizations have benefited from her work through these "works of art" that CaUFC is so fortunate to share with members and friends alike, and customize for their use.  The compliments never seem to end hearing "these are some of the best things I've  seen come out of our industry" for example, AND they grace the the US Forest Service's Urban Forestry Pacific Southwest Region webpage as well! CaUFC is forever grateful for her support!.
Excellence in Education Awards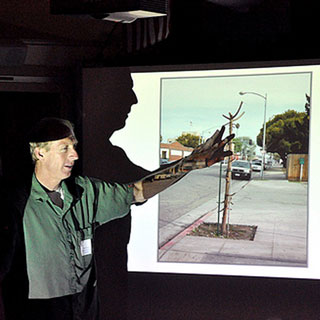 Brian Kempf
Urban Tree Foundation
Brian Kempf, Director of the Urban Tree Foundation in Visalia, CA, has achieved an extraordinary accomplishment with the development of the Landscape Standards for Construction with the team of  Ed Gilman, Jim Urban, and Tyson Carroll. This effort updates standards, specifications and exhibits used for landscape construction plans which will have far reaching effects on the quality and survivability of urban landcapes & forests. All of these guidelines can be found at the International Society of Arboriculture website as well as the UTF site.
Founded in 1999, the Urban Tree Foundation is dedicated to promoting and preserving the urban forest through education, planting and tree care. In collaboration with public and private agencies, UTF assists communities in becoming active partners in the planting and maintenance of the urban forest.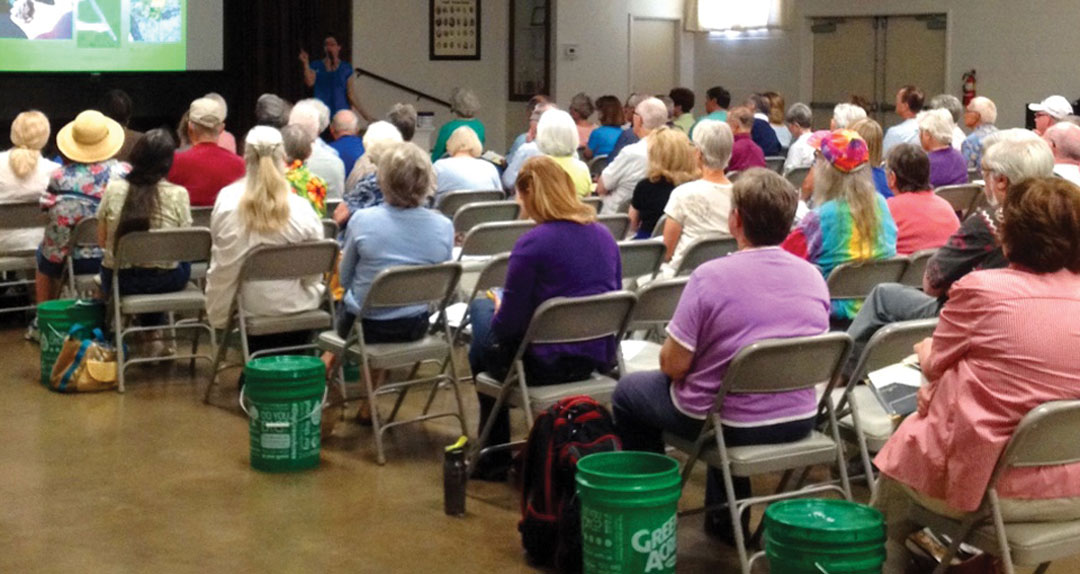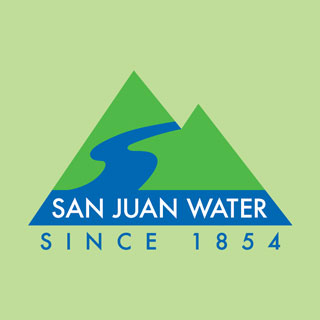 Vicki Sacksteder
San Juan Water District
The San Juan Water District (SJWD) has shown their dedication to our urban forest with their promotion of tree care to their customers. SJWD contacted the Sacramento Tree Foundation to offer a young tree pruning workshop at their facility, open to their customers and the general public.
With the continuation of the severe drought, SJWD contacted SacTree again to offer a Caring for Your Trees in the Drought workshop. Vicki Sacksteder coordinated the event with many partner presenters (the Sacramento Tree Foundation, CalFire, local nursery, grey water use info). The event even included a bucket giveaway (to collect shower water to use on your trees) sponsored by a local nursery.
It may seem counter-intuitive to honor a water district who in the drought is recommending drastic cuts to landscape water use, but SJWD has shown their interest and dedication to our trees in helping their customers learn how to best care for them.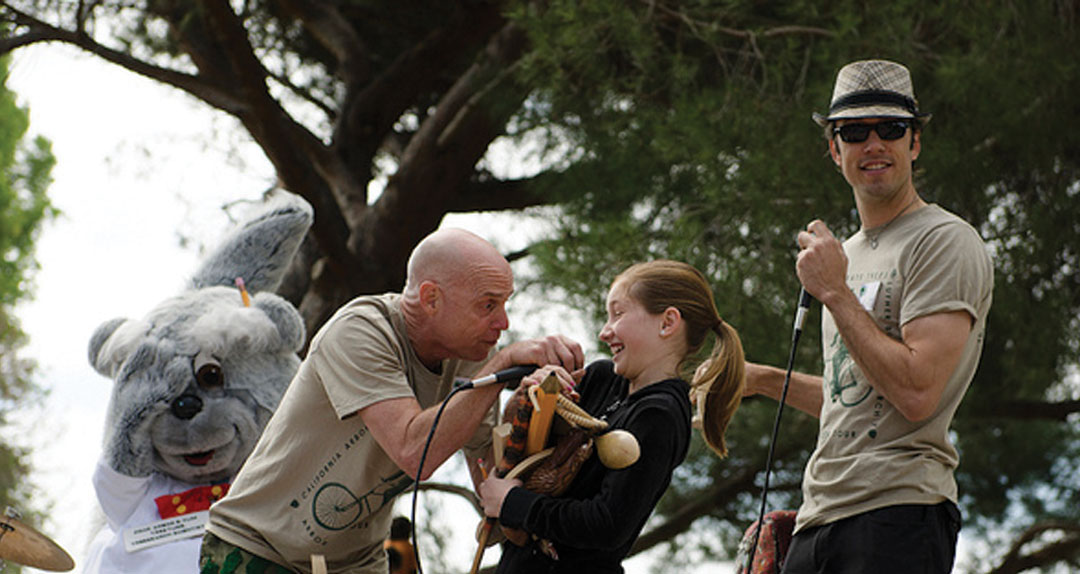 Timmy Womick & Chad Brey
The Tree Circus
These guys are fantastic. The Tree Circus presents annually at the California State Fair allowing both children and adults to learn about trees in an exciting and fun way and truly inspires the kids to think about how trees are interwoven into their everyday lives. Under Chad's expert supervision, kids are able to learn to climb ropes and experience what it might be like to work and play high in the canopy of trees. Many children return year after year and wait hours for the chance to climb and "ring that bell". Many of us here today have had the honor of participating with them!
Astounding Urban Forestry Project Awards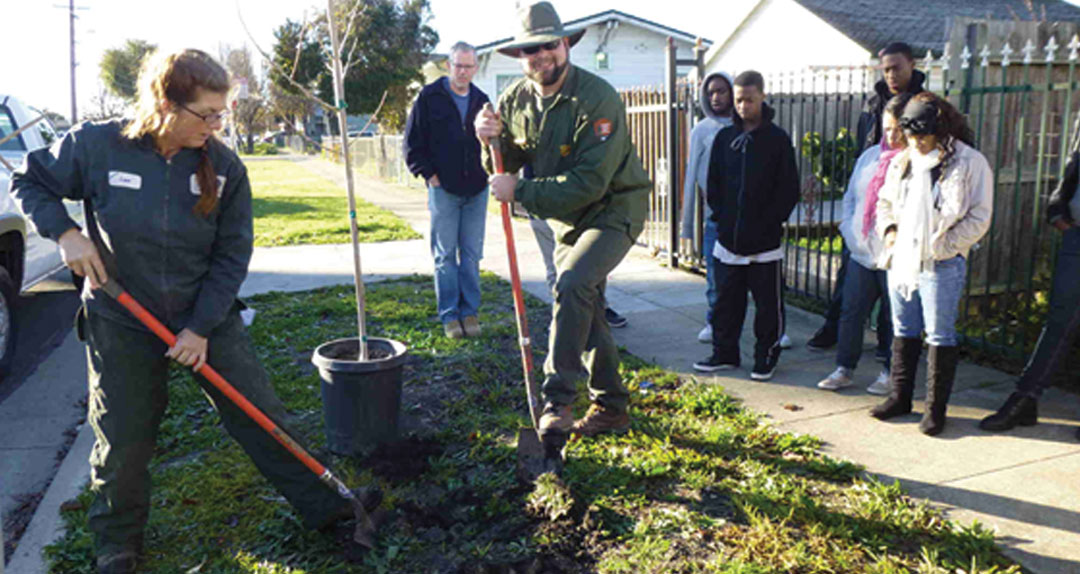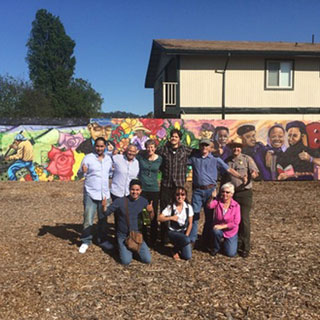 Sarah Calderon
Groundwork Richmond
Groundwork Richmond was in its urban forestry infancy a few short years ago. Led by Executive Director, Sarah Calderon, the community organization based in the East Bay, grew quickly as it not only obtained its 501(c) (3) non-profit status, but grew its staff to include interns and volunteers alike. As the 20th Groundwork trust established in the nation, they work to carry out the binding mission of creating healthy and safe communities.
Charged with implementing a Proposition 84 Leafing Out grant administered by CAL FIRE, the organization took to the task to grow its urban forestry capacity with their first-ever award for planting and managing trees, effectively carried out in less than two short years between 2013-2015 with the assistance of her small, but dedicated staff and Green Team, interns, and involvement of dozens of high-school students. The 15-gallon sized trees were planted in accordance with CAL FIRE best management practices throughout low-income areas of the city, in blighted parks and streetscapes alike – In neighborhoods as environmentally hard-hit as they are in Richmond.
For the organization's efforts, to include Arbor Day, MLK Day, and Greening Richmond Together events, they were recognized both locally in newspapers and media outlets such as the Oakland Tribune and Radio Free Richmond. Groundwork Rickmond has been instrumental in crafting the city's urban greening master plan. Their education, outreach and greening efforts have touched hundreds of Richmond citizens and truly galvanized a movement.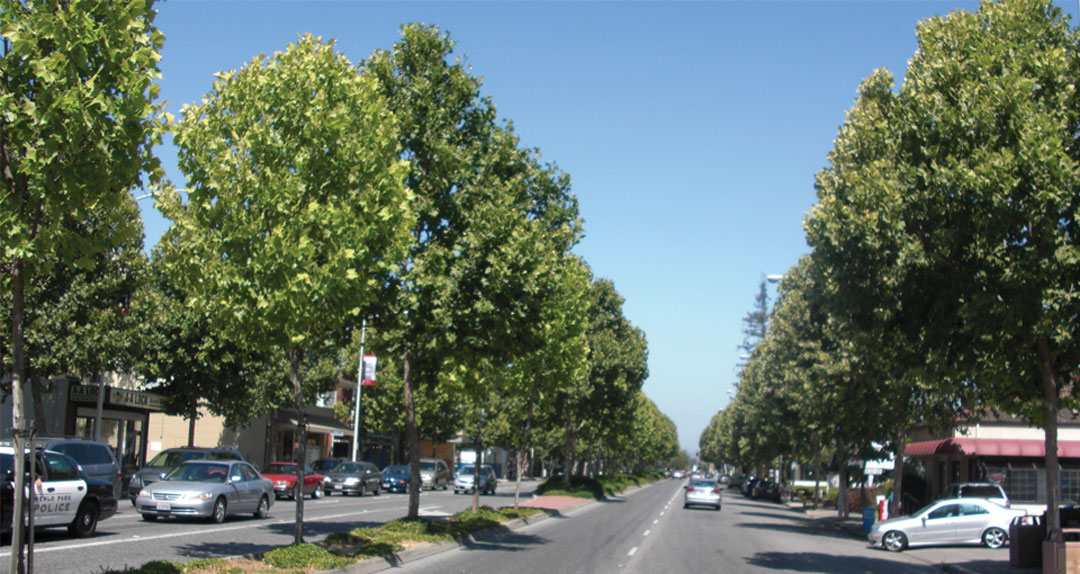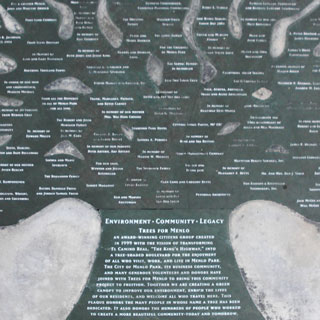 Chuck McKinney
Trees for Menlo
Trees for Menlo, Inc., a 501c3 non profit, established by resident citizens of Menlo Park in 1998 has completed in 2014 a major urban tree planting project consisting of planting 400 shade trees along the El Camino Real in the City of Menlo Park. Cooperation with the State of California, Caltrans, Senator Joseph Simitian, the City Council of Menlo Park and over 500 residents of our City that raised over $1,500,000 was essential for the success of the project. The tree plantings help align traffic making for a safer environment.  What was once only a busy roadway with no environmental appeal is now a significant beautiful passage way in the center of our town. This project has significantly enhance the urban forest and livability of our community.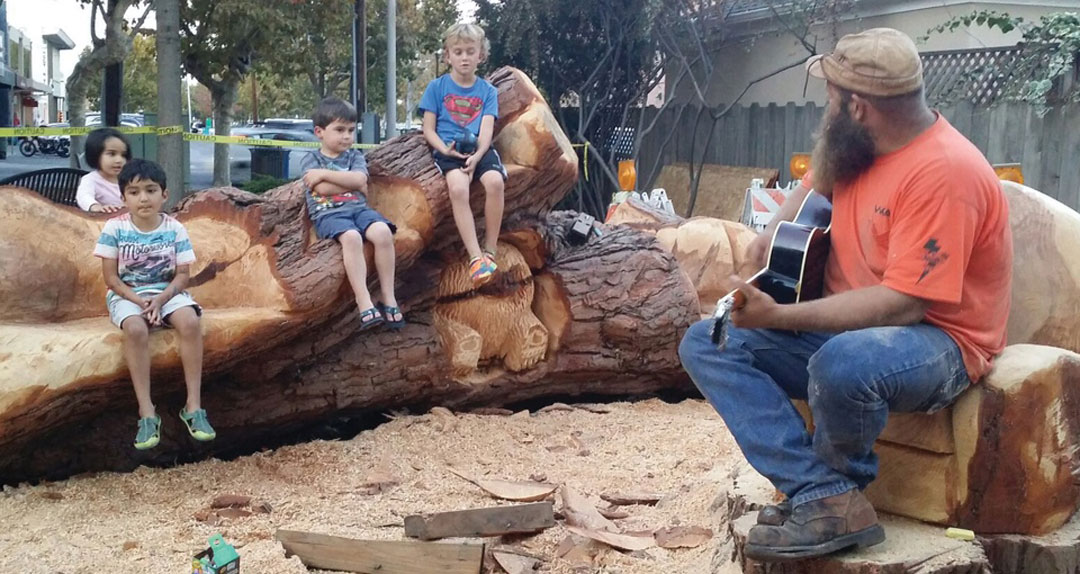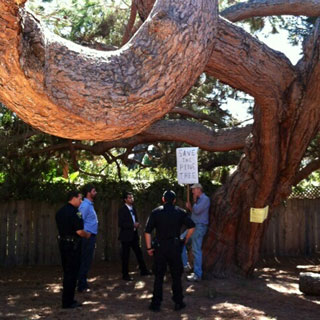 Brian Henry 
City of Menlo Park
This is a long and detailed AMAZING story, and I am going to suggest that you corner Brian Henry for all of theunbelievable details. The City of Menlo Park turned a dangerous confrontational situation into a teaching moment that included long-term benefits for the community, the residents and local business.
So this is what happened:
A beloved tree in a popular park began to fall. It was a favorite for photos, climbing and lunching by.
It was determined by the City's Arborist that the tree was hazardous and would be removed the next day.
A resident chained himself to the tree. Other's picketed the site of the intended removal.
Residents began to understand the safety issues and that the tree needed to be removed.
Police Officers and Public Works staff respectfully addressed residents concerns.
The tree was removed; a memorial was established at the stump of the tree – flowers were left to acknowledge the loss.
A solution was reached between the city and residents to utilize the wood to craft park furniture and other lasting creations. The logs were sent to the mill.
The furniture would be auctioned off to raise money for new trees to be planted.
Chainsaw Artist John Mahoney was contracted to carve furniture in the park from a large log and some stumps. You see the results here.
Residents returned to the Park every day with encouragement and excitement.
The creative solutions by City Staff have helped build good will and also develop a feature that is a destination in the downtown area!
Exceptional Urban Forestry Program Awards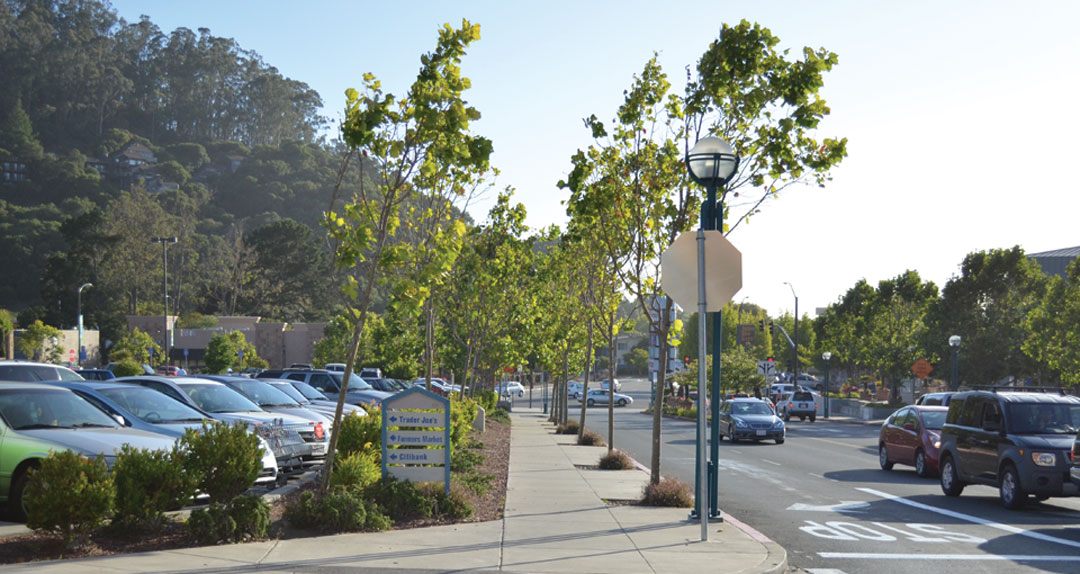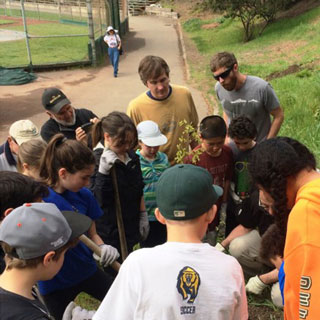 Stephen Pree
City of El Cerrito
Stephen has demonstrated exceptional leadership in Urban Forestry over the last 3-4 years. He has spearheaded many projects and initiatives in the City of El Cerrito including but not limited to the following: a successful Invest From the Ground Up campaign, Arbor Day tree planting events, receiving and completing municipal tree inventory grant,  coordinating municipal tree maintenance on regularly scheduled pruning cycle, organizing tree committee meetings, control of invasive species, and active member of Bay Friendly Landscape & Gardening Coalition. He has volunteered his time with CAUFC, Bay Area Urban Forest Council, and El Cerrito Trail Trekkers. Stephen is City Arborist for the City of El Cerrito as well as the Environment Programs Manager.
Founded in 1999, the Urban Tree Foundation is dedicated to promoting and preserving the urban forest through education, planting and tree care. In collaboration with public and private agencies, UTF assists communities in becoming active partners in the planting and maintenance of the urban forest.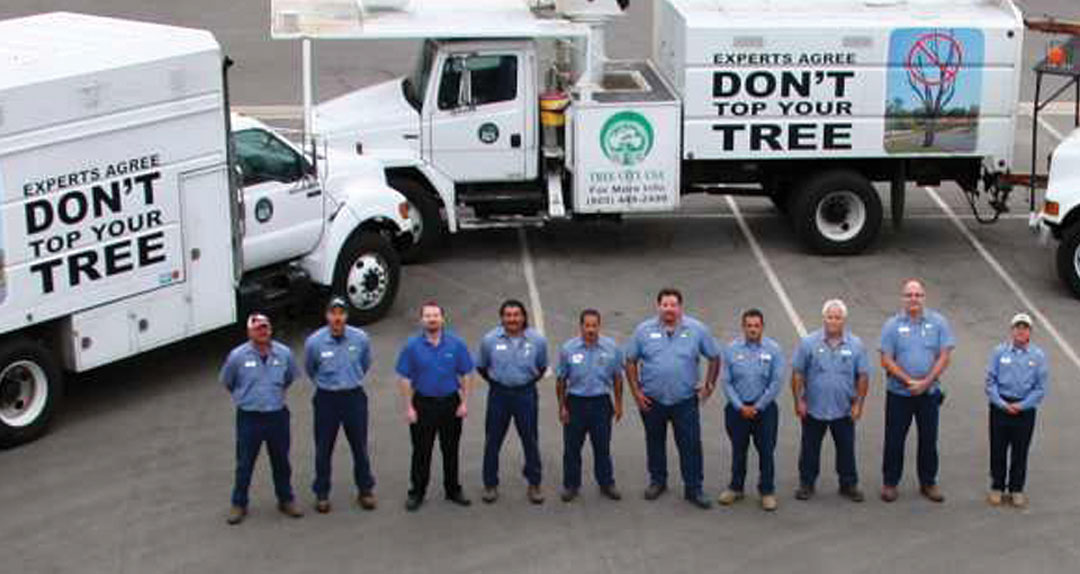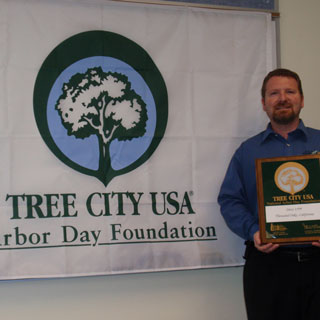 City of Thousand Oaks
Nomination is for the City of Thousand Oaks – for the following practices in Urban Forestry Management:
Recognized as a Model Program by the American Public Works Association for it's Forestry Master Plan.
Currently seeking an update to the existing plan for the next 50-years.
Maintains a tree inventory of over 27,000 trees
Has developed codes/policies/procedures to ensure trees are protected and not removed without strict criteria
Recognized by Senator Fran Pavley's office for use of Biochar, in tree plantings, reducing carbon footprint.
Recently planted over 200 Quercus lobata (Valley Oaks)working with the community and providing water by decreasing consumption in landscaping
Developed an "Oak Leaf" award that is presented to church and volunteer groups at council meetings for help in tree plantings
Sponsors Arbor Earth Day event every year for the community, including free tree plantings
Tree City USA recognized for 17 years consecutively
Incorporates an Integrated Pest Management Program resulting in the release of millions of beneficial insects each year
Maintains a lot of over 1,000 oak trees for the public in an effort to always protect the City's namesake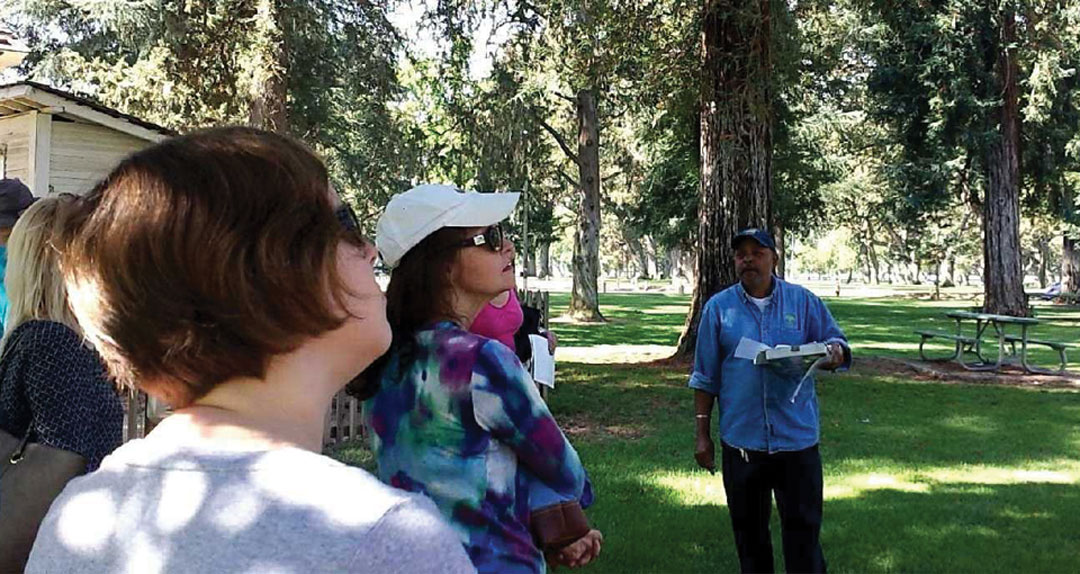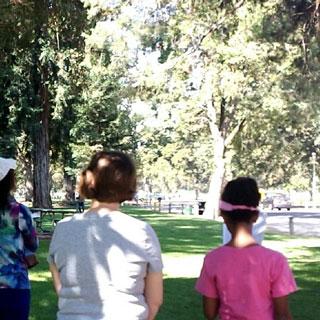 The Cosumnes Community Service District & Sacramento Tree Foundation – Elk Grove
The Cosumnes Community Service District (CSD) is a part of Elk Grove city and are also responsible all park and street trees in the city of Elk Grove. The Elk Grove CSD is very active in the care and management of trees. The CSD has the availability through their tree mapping system to pull up the management history of mapped trees.
The CSD is very proactive in proper management of trees through a contracted service of West Coast Arborists company. The CSD always of the principal of Right Tree at the Right Place for the Right Purpose.
The CSD is is very actively pursing the idea of recycle water for trees.
S.O.S. Save Our Shade Awards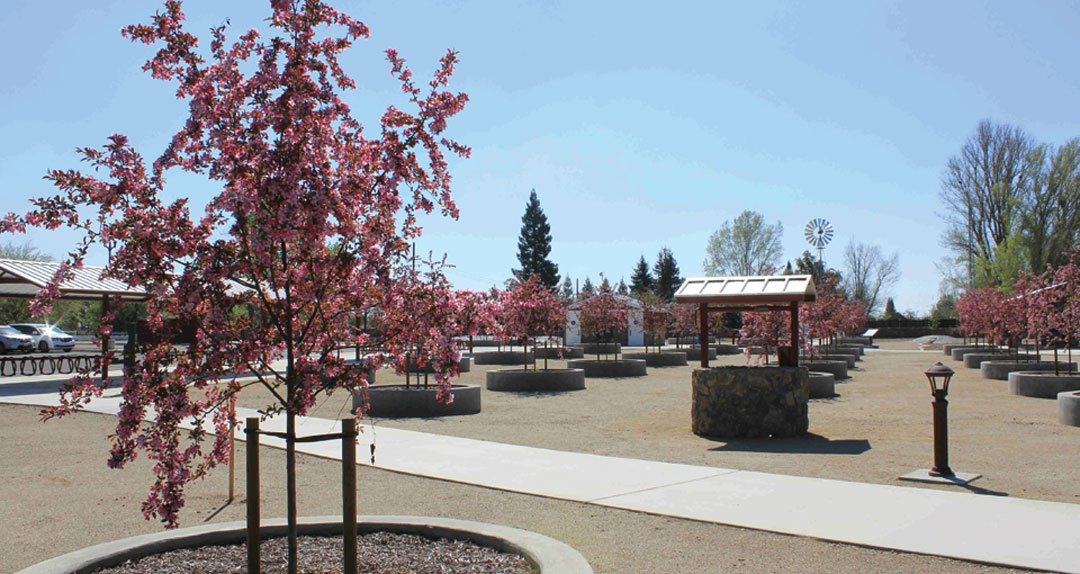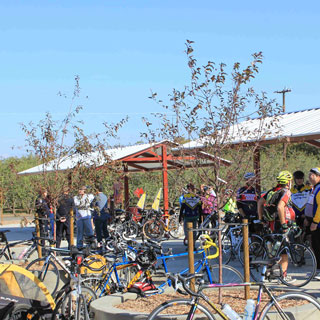 City of Clovis
The Dry Creek Trailhead Project is an extraordinary 3 acre facility located on the southwest corner of Sunnyside and Shepherd Avenues, in Clovis, California.
The Trailhead features include native/drought tolerant landscape and innovative technology of underground water storage to percolate into the soil below and recharge the ground water. The facility is an extremely water efficient, low maintenance trailhead that serves four trails with an anticipated use by 2 million people annually. This is an open space public park adjacent to the historic Enterprise Canal that has served area farms since the 1880s. The Dry Creek Trailhead was designed to feel like an early farm near the foothills with an environment that emphasizes the agricultural and water history of the area.
The project incorporated a xeriscape design with only hardscape and drought tolerant trees native to California. Sixty trees were planted and all are watered using drip irrigation.
A typical grassy open space of 3 acres uses approximately 3.5 million gallons of water per year. With just trees designed throughout the hardscape of the Trailhead, it is estimated that water usage at the site will be reduced by 85% to 90% compared to a grass area of the same size. This is a savings of 3 million gallons of water per year. Open space without grass will also reduce yard waste that goes into the landfill.
The project required the collaboration of the City of Clovis and the Fresno Irrigation District. The City received support on the design and development of the trailhead from the Coalition for Tree Fresno and the Clovis Community Foundation.
The list of other innovative and sustainably focused materials and amenities is impressive including subsurface storm water management under the parking lot; significant reduction in maintenance needs by close to 85%.  The design mimics the surrounding natural landscape and reflects on the area's history while encouraging the residents of Clovis and neighboring communities to protect nature and conserve resources.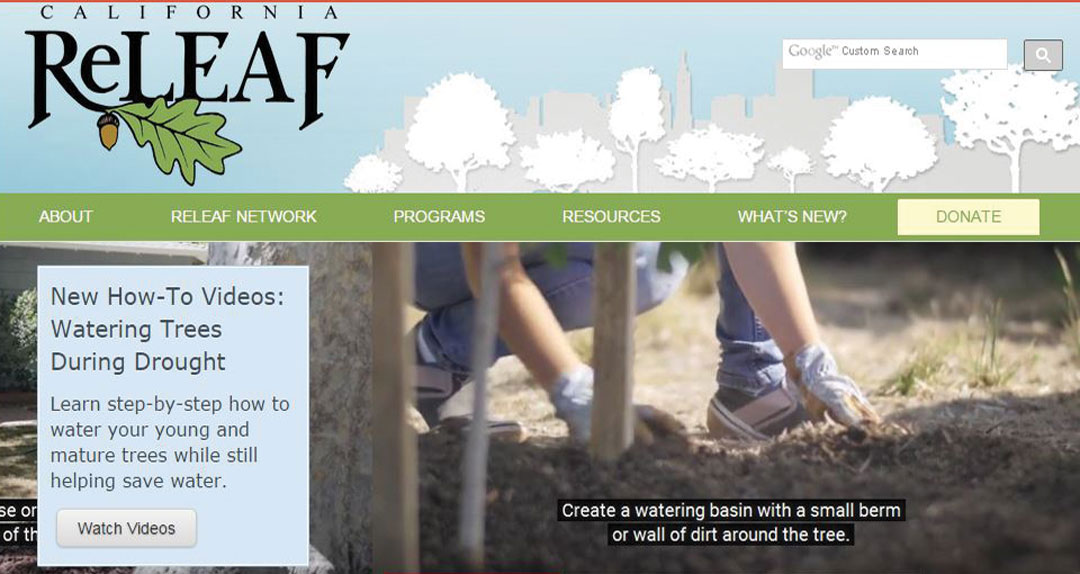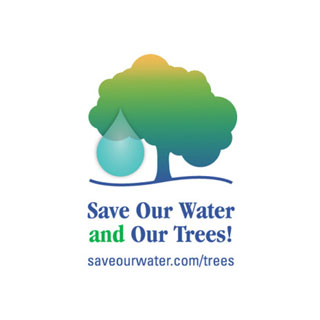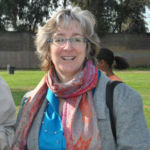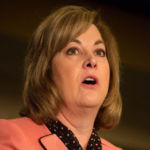 CA ReLeaf & Assoc. of CA Water Agencies
Association of California Water Agencies Jennifer Persike (left), Deputy Executive Director for External Affairs & Operations, worked with Cindy Blain (far left) from California ReLeaf, and a coalition of other organizations and agencies to launch the Save Our Water and Save Our Trees Campaign last July. With the drastic cutbacks in water use required across California, deep concern was developing for the long-range survival of California's trees due to drought and lack of understanding of the water needs of trees along with the many benefits supplied by trees in an urban area. Important information has been developed and made available for the public and professionals to use through this important partnership!  Great tips and valuable information can be found at SaveOurWater.com/. An awesome collaboration!
Urban Forestry Super Heroes Award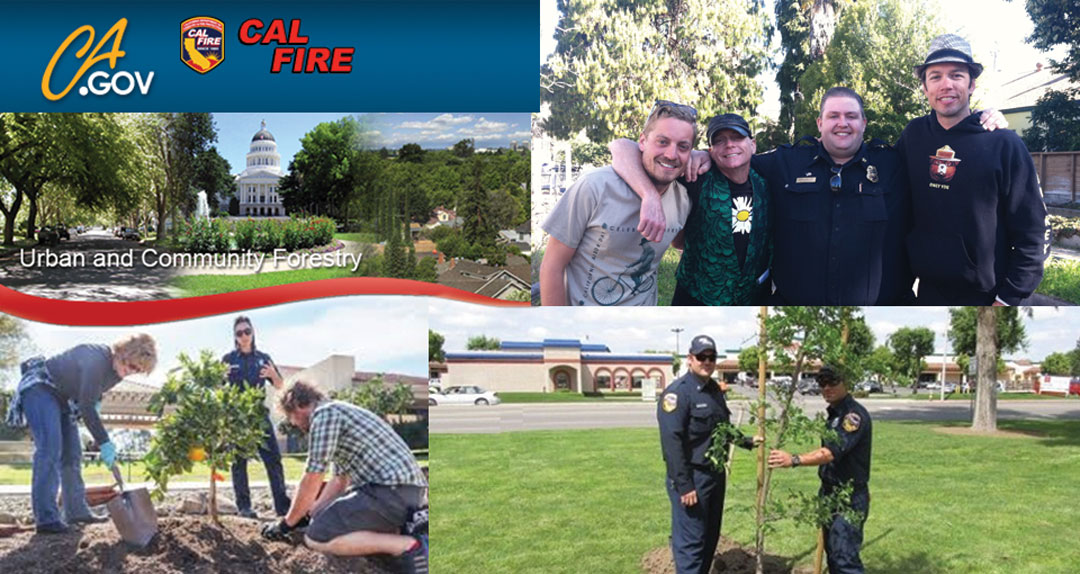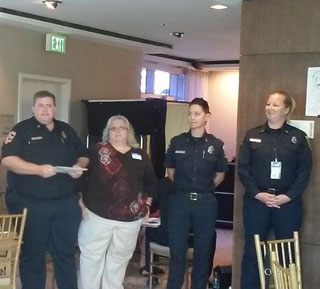 John Melvin & Urban Forestry Staff
California Dept of Forestry & Fire Protection
The Cal Fire Urban and Community Forestry division has done extraordinary work for urban forestry for many years through management of competitive grant dollars derived from voter approved proposition funding also including professional and technical expertise supplied by their amazing urban forestry staff.  In the past year, Cal Fire Urban and Community Forestry, led by John Melvin, State Urban Forester, has designed and begun the implementation of a far-reaching program focusing funding directly to under-served and disadvantaged communities across CA through the Greenhouse Gas Reduction Fund through the State's Cap & Trade Program. This is an innovative game changer! They are our Urban Forestry Super Heroes!