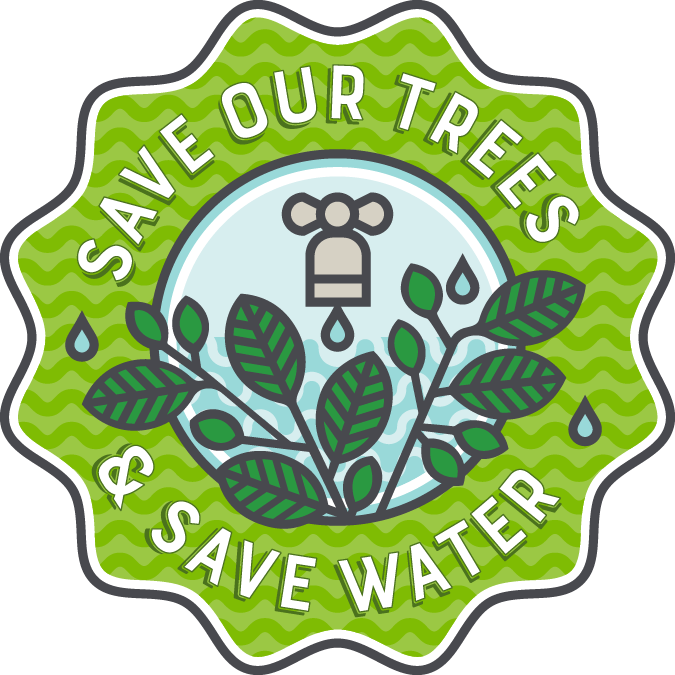 Trees and water are both precious resources. Trees take a long time to grow and can survive for decades. The current drought may last for several years, and during this time it is critical to help our trees survive and thrive.
Drought-stressed trees are easy targets for pests and disease. Such trees may become dangerous, and costly to remove, both in the short and long term. Trees provide a number of benefits during their lives; they improve our health and mental wellbeing, provide economic opportunities, and are essential in supporting a healthy environment. Quite simply, trees make our lives better.
WATERING TIPS & RESOURCES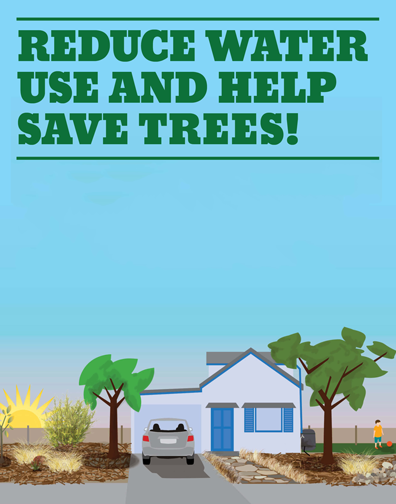 We have put together a number of tips for reducing water use in and around your home. These simple measures can save trees. Download and share!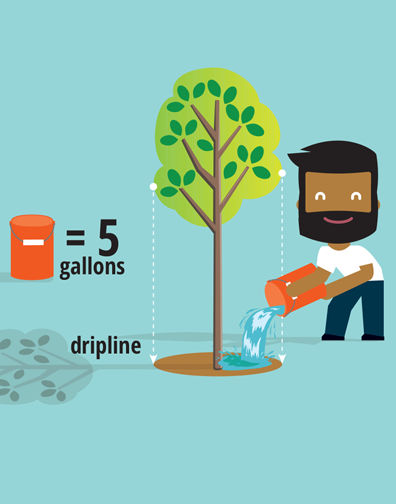 Learn how to water your tree(s) properly during the drought. A tree's species, age, and soil type all affect how much water it needs. Find out more here.
TREE CARE VIDEO
Watch our tree care video for tips on watering new and young trees, and how to correctly mulch around your trees.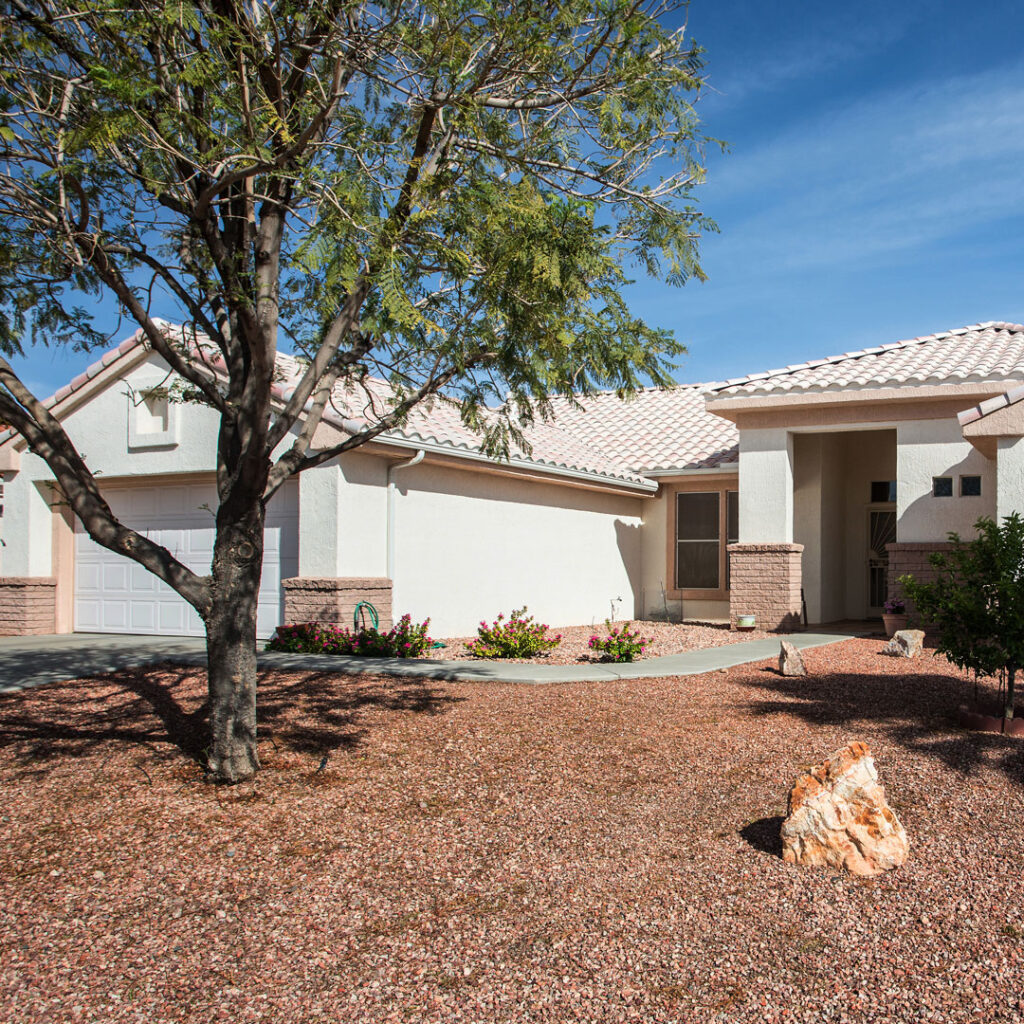 PRIORITIZE TREES
Trees provide many benefits to our communities year, after year; cleaning the air, providing shade, keeping our cities cool. Prioritize trees, they are worth it.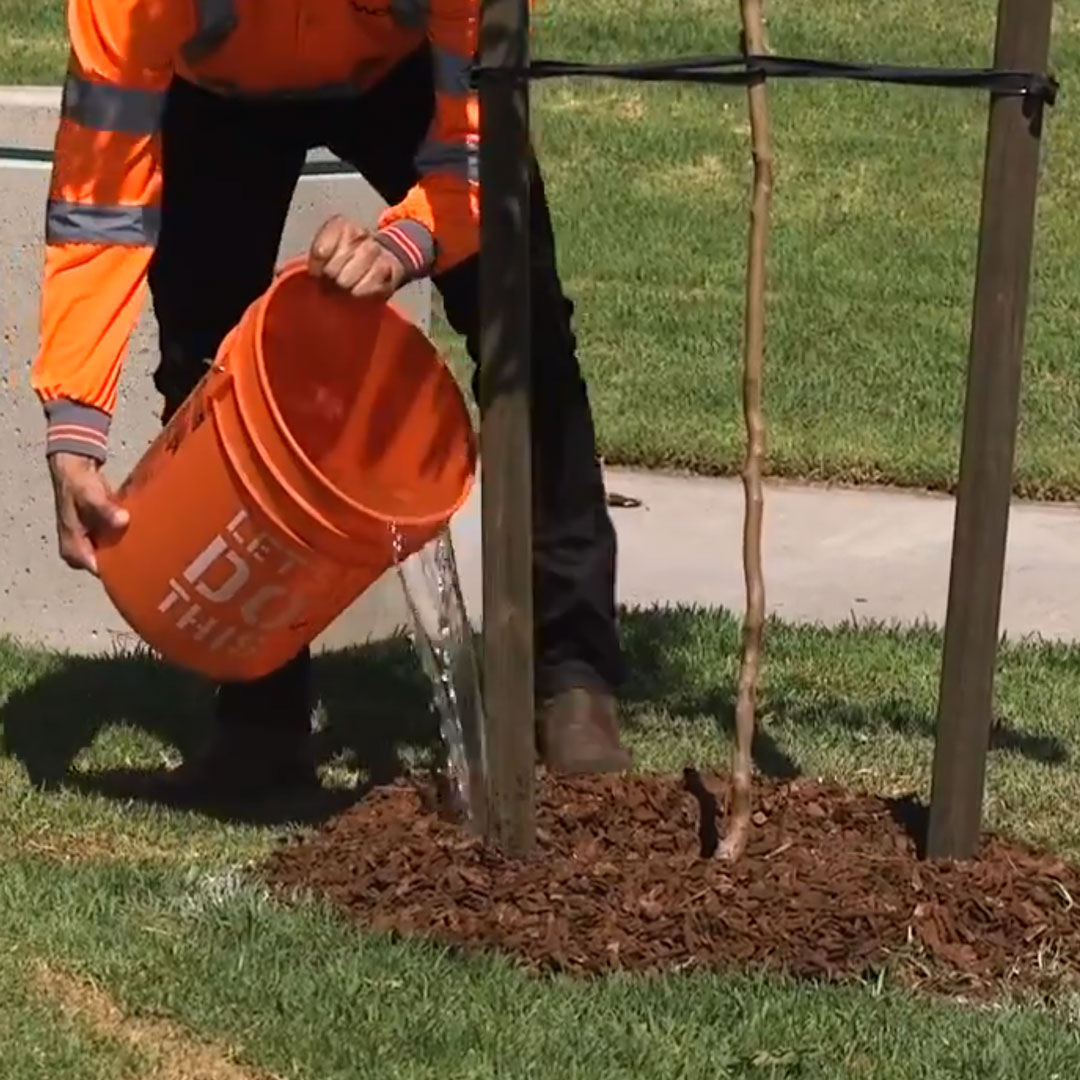 NEW TREES
Newly planted trees, those less than two years old, will need five gallons of water, once a week. A bucket is great for this. Water the area under the dripline.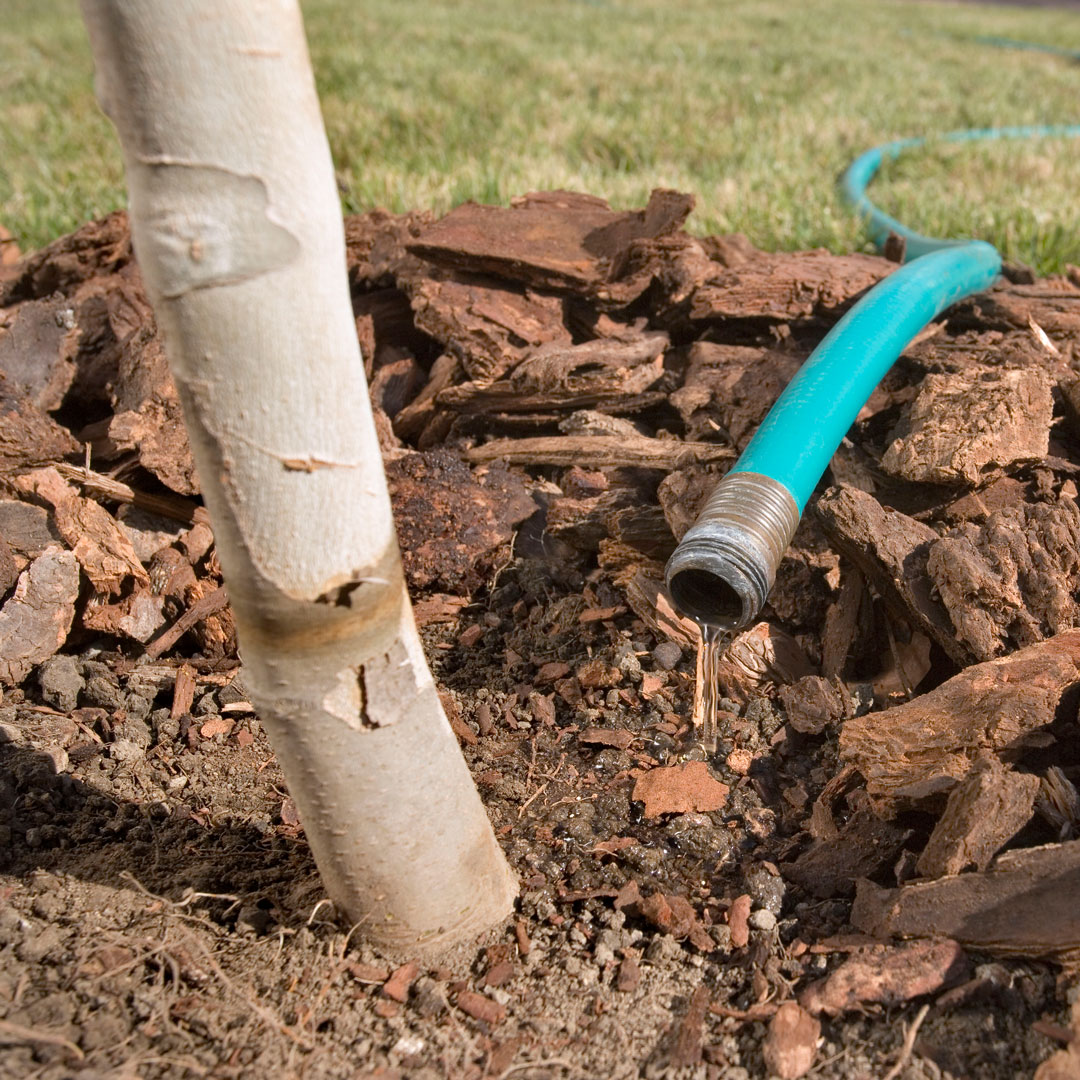 YOUNG TREES
Young trees, those under three years old are starting to get established and require a deep watering of ten gallons, once every two weeks under the dripline.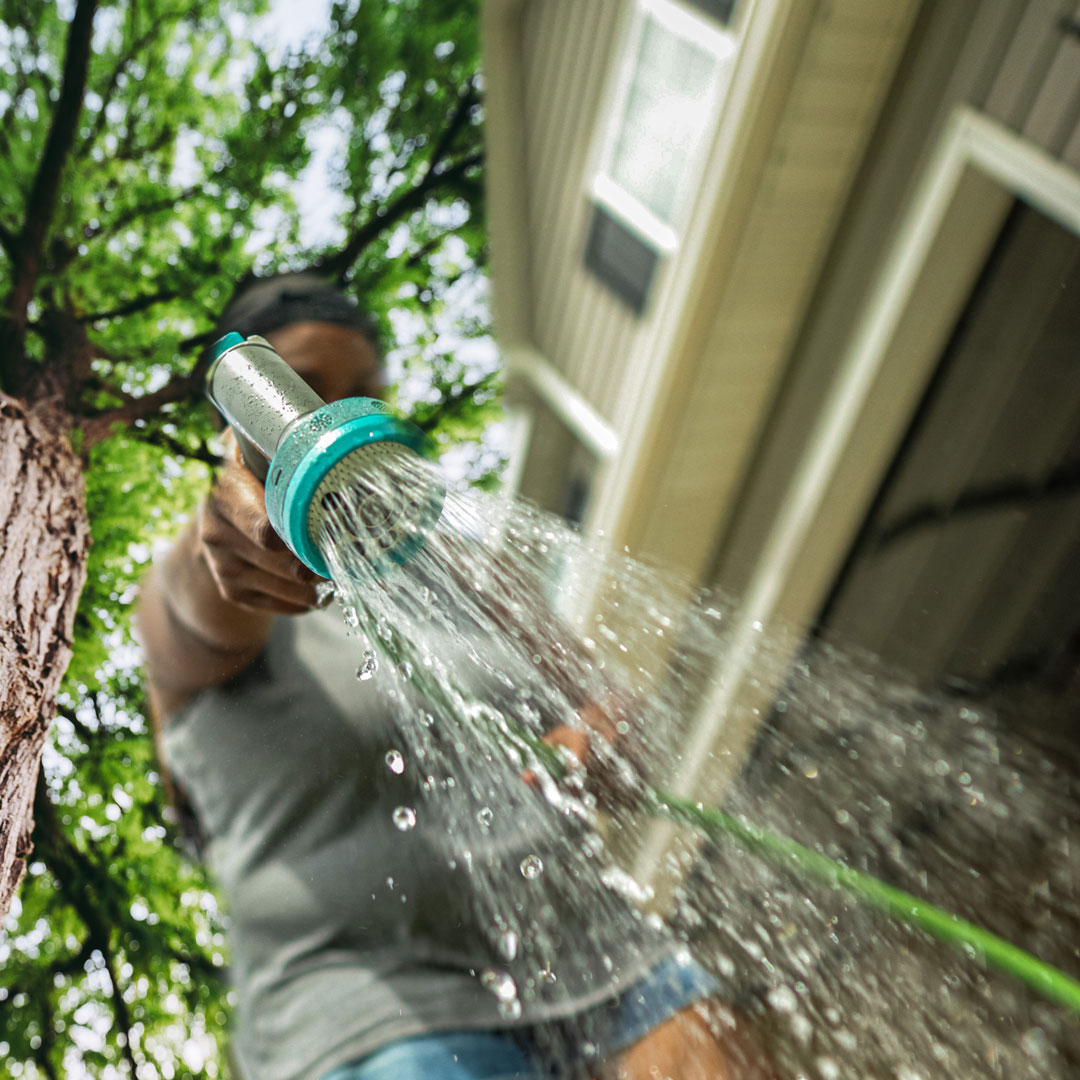 MATURE TREES
Water deeply within the dripline when the top six inches of soil around your mature tree has dried out. Deep watering is much better for your tree.
SAVE WATER IN & AROUND YOUR HOME YOUR HOME
Trees and water are both precious resources. Trees make our houses feel like home – they also improve property values, clean our water & air, and even make our streets safer & quieter. When we water wisely and maintain our trees carefully, we enjoy a wide range of long-term benefits at a low cost and with little effort. Be water-wise. It's easy. Here's how. Click on any image below to find a template you can use for sharing on social media.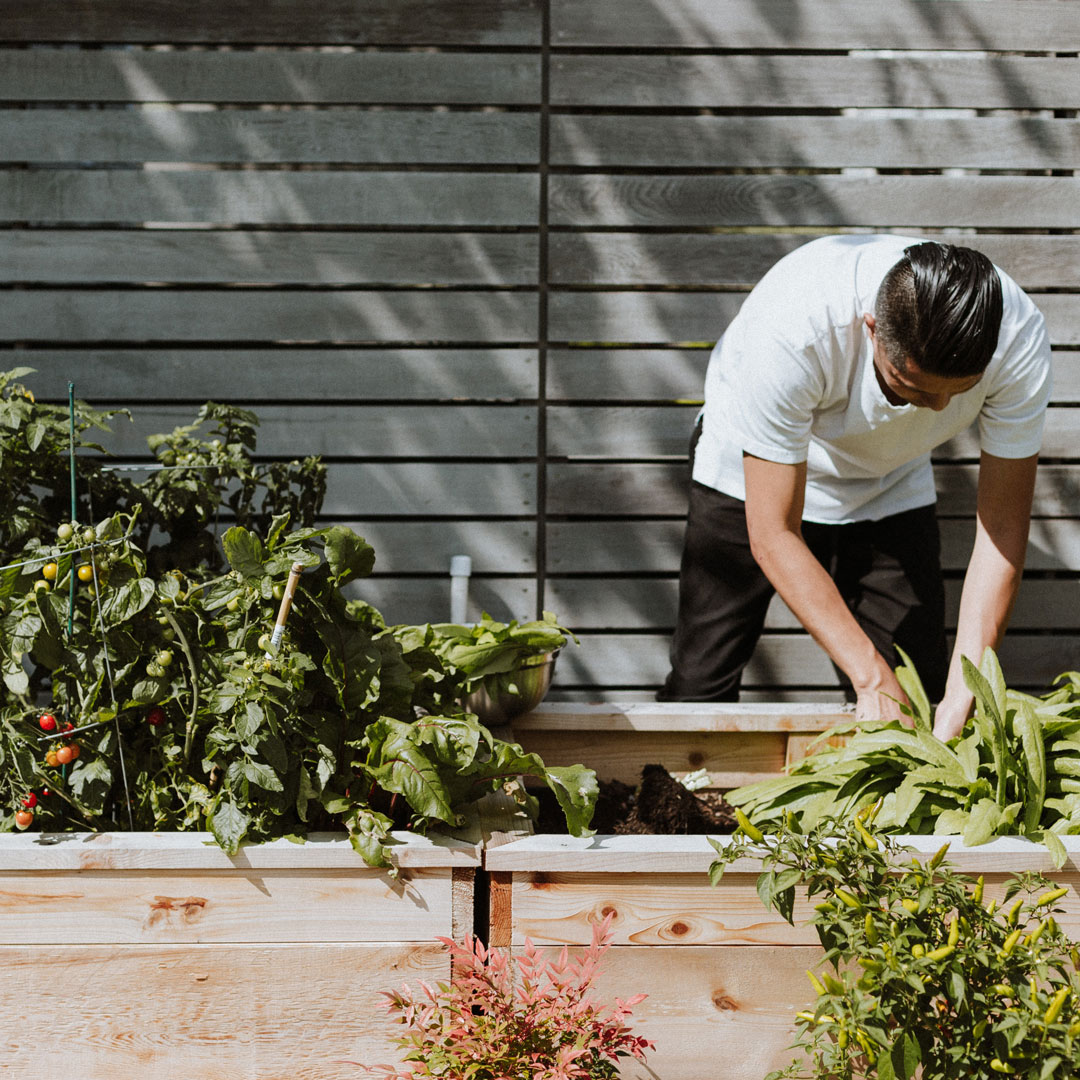 RECONSIDER YOUR GARDEN
You don't need to totally redesign to have a water-wise garden. Prioritize trees, and edibles, when you water. Lawns are very thirsty.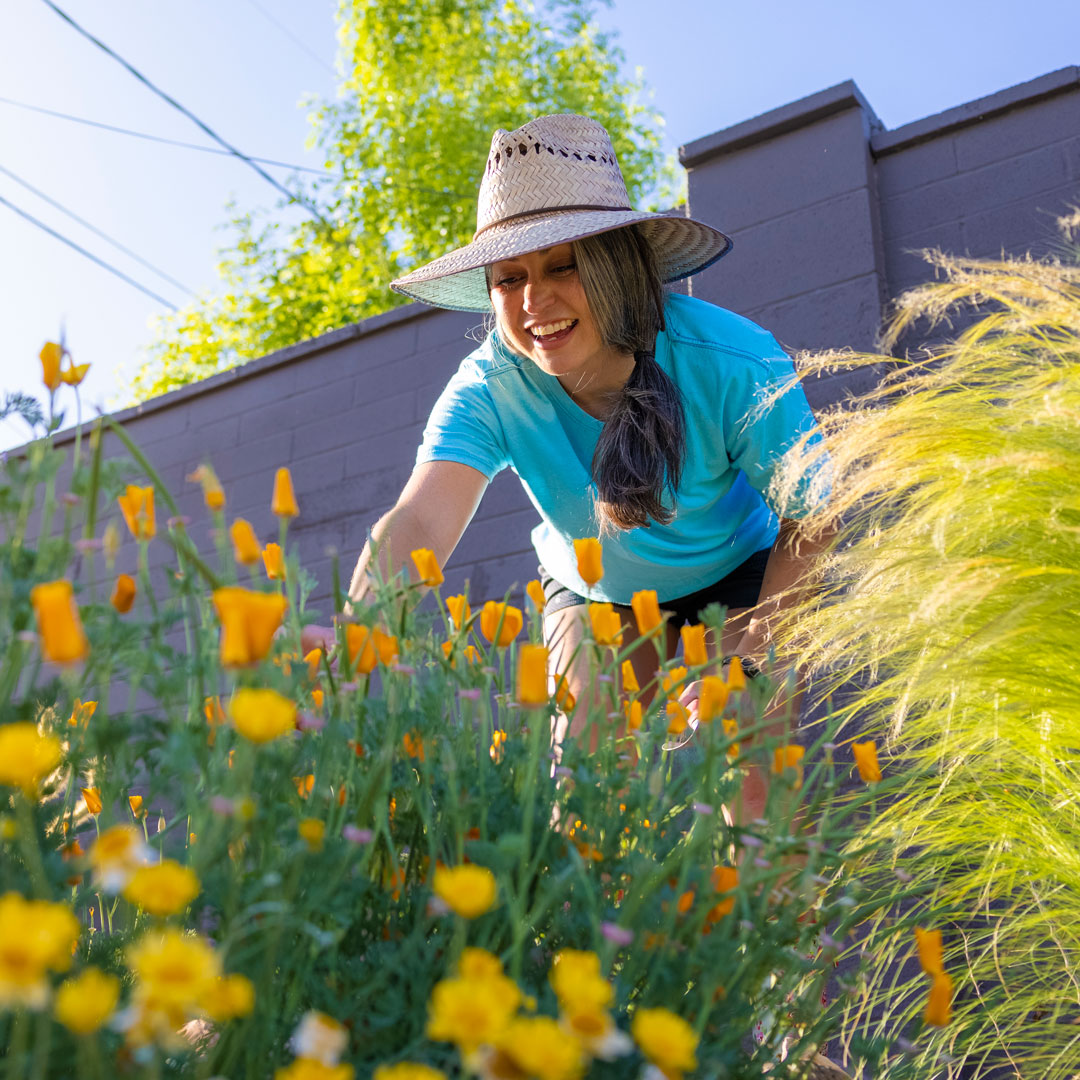 USE NATIVE PLANTS
Try to use plants native to your area in the garden. Select those that have adapted to the cycles of drought and will need less water to remain healthy.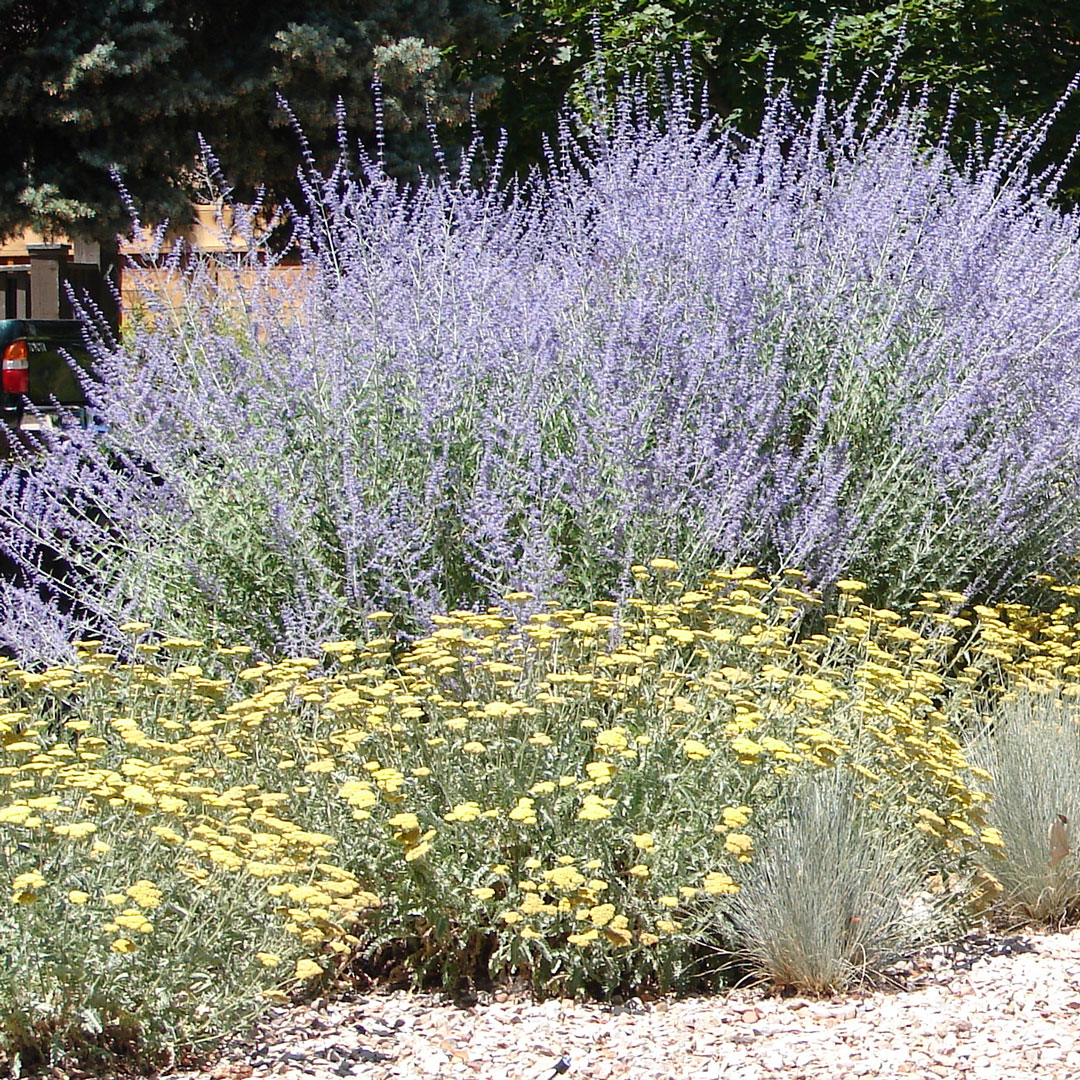 WATER-WISE PLANTS
California has wet winters and dry summers. Select trees and plants that have evolved in similar conditions and require little supplemental water.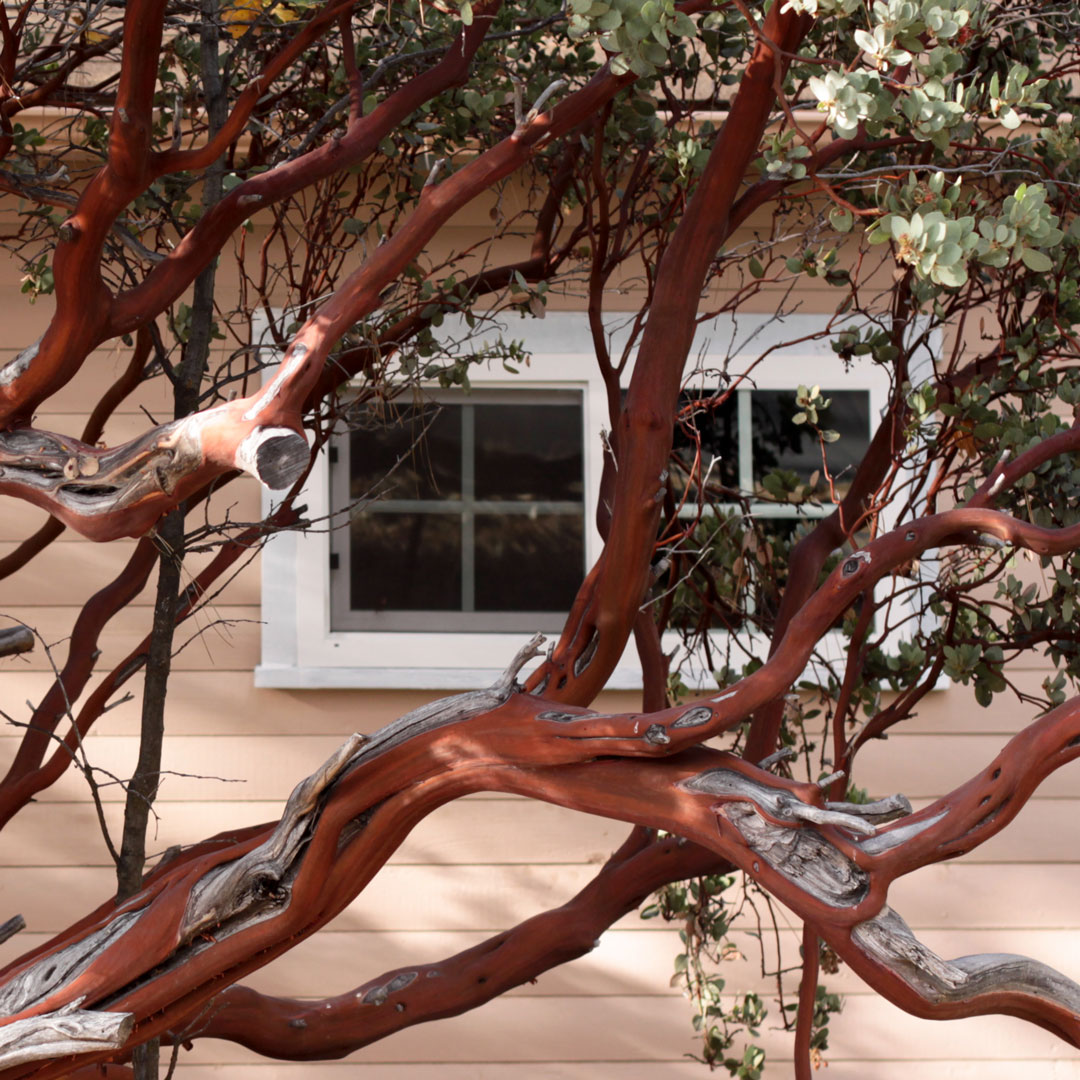 DROUGHT-TOLERANT SPECIES
There are many trees and plants that are drought tolerant. They can survive on very little water for long periods of time, saving tens of gallons each week.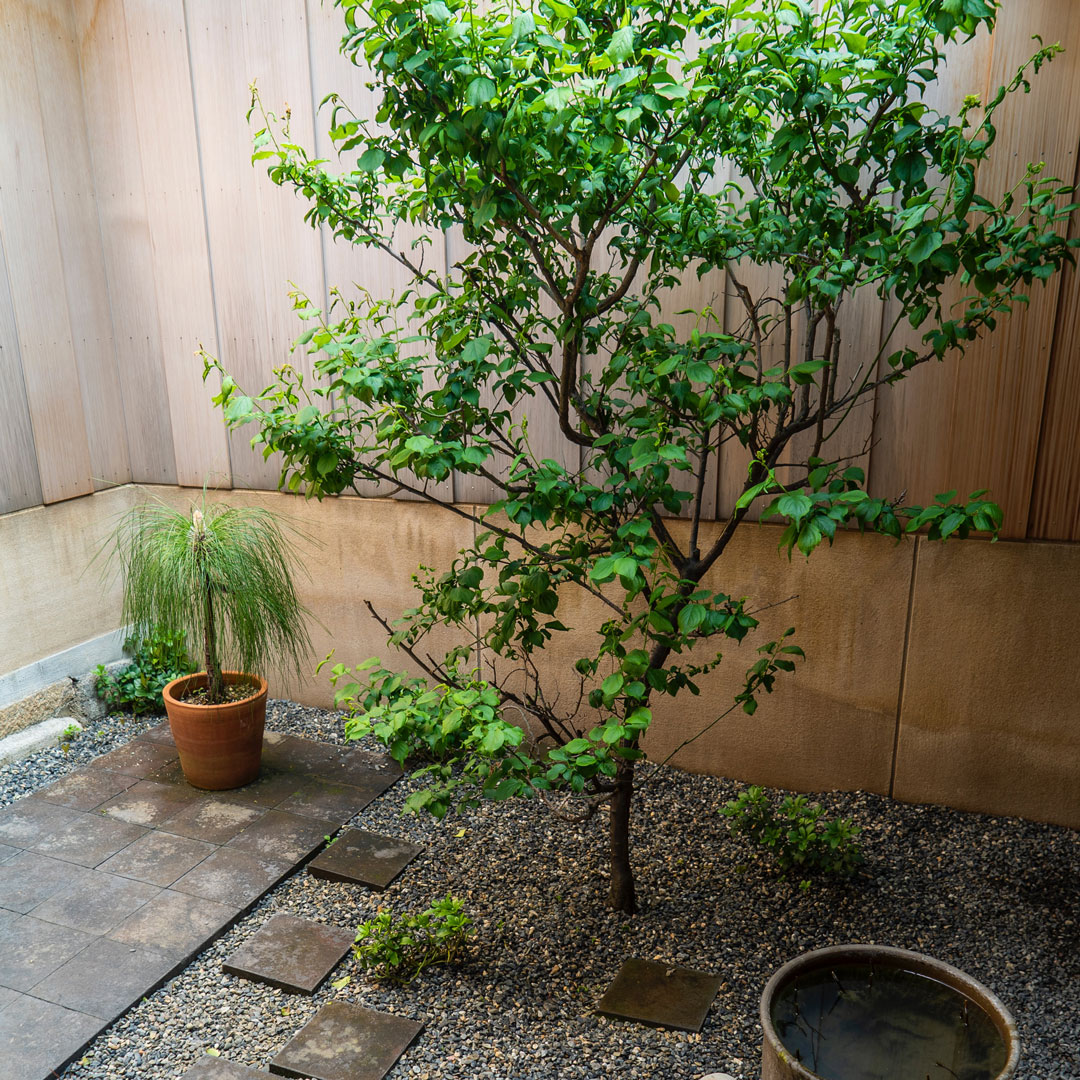 HARDSCAPING
Drought-tolerant gardens feature trees and plants that use much less water, as well as hardscaping. Try non-living elements like gravel paths, pavers, decks, etc.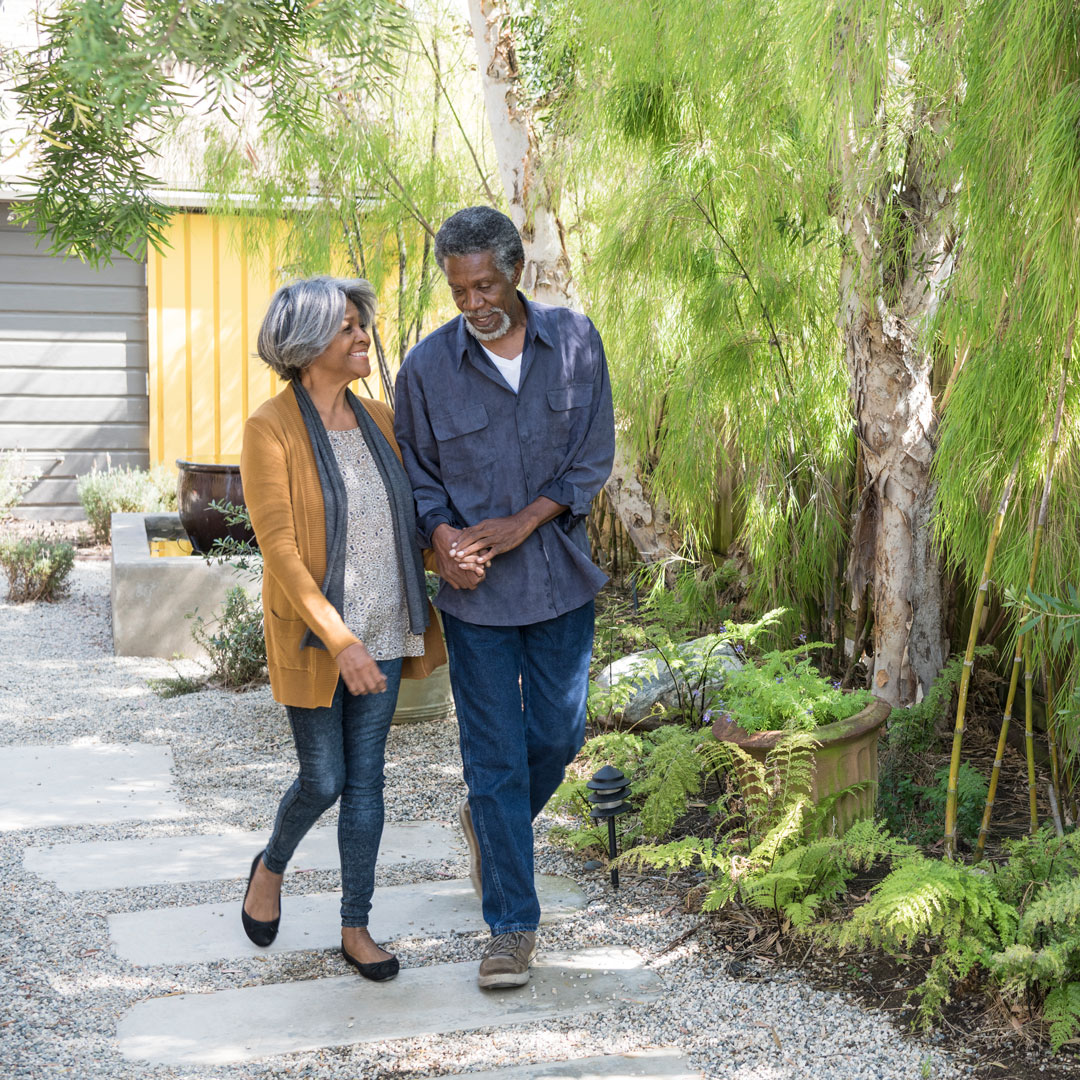 RECHARGING AQUIFERS
Gravel paths or porous pavers are a great way to allow water to percolate back into the ground, recharging local aquifers and preventing runoff.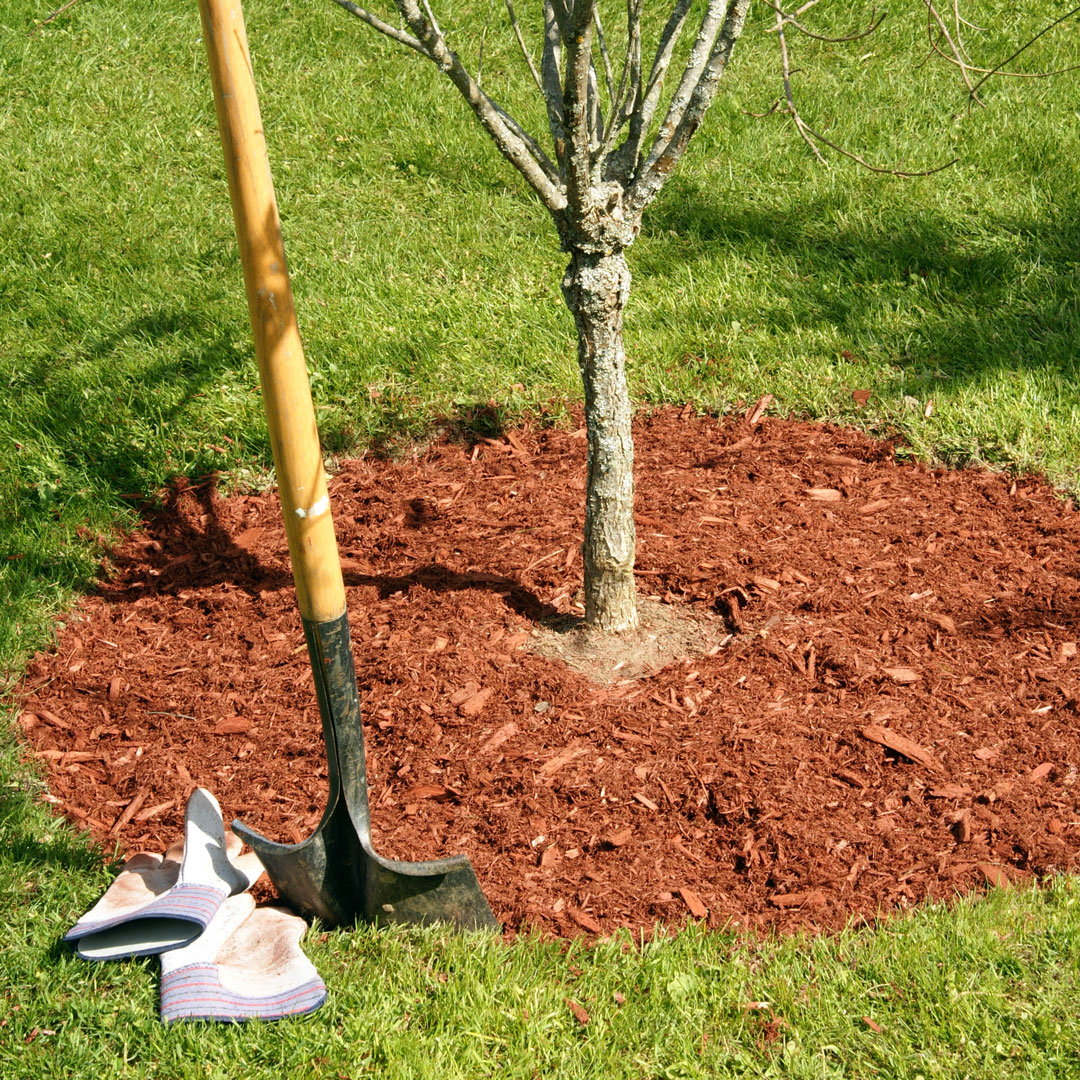 MULCH & GROUNDCOVERS
Avoid planting water-loving groundcovers. Mulching
around your plants reduces water evaporation and makes for an attractive, water-wise groundcover.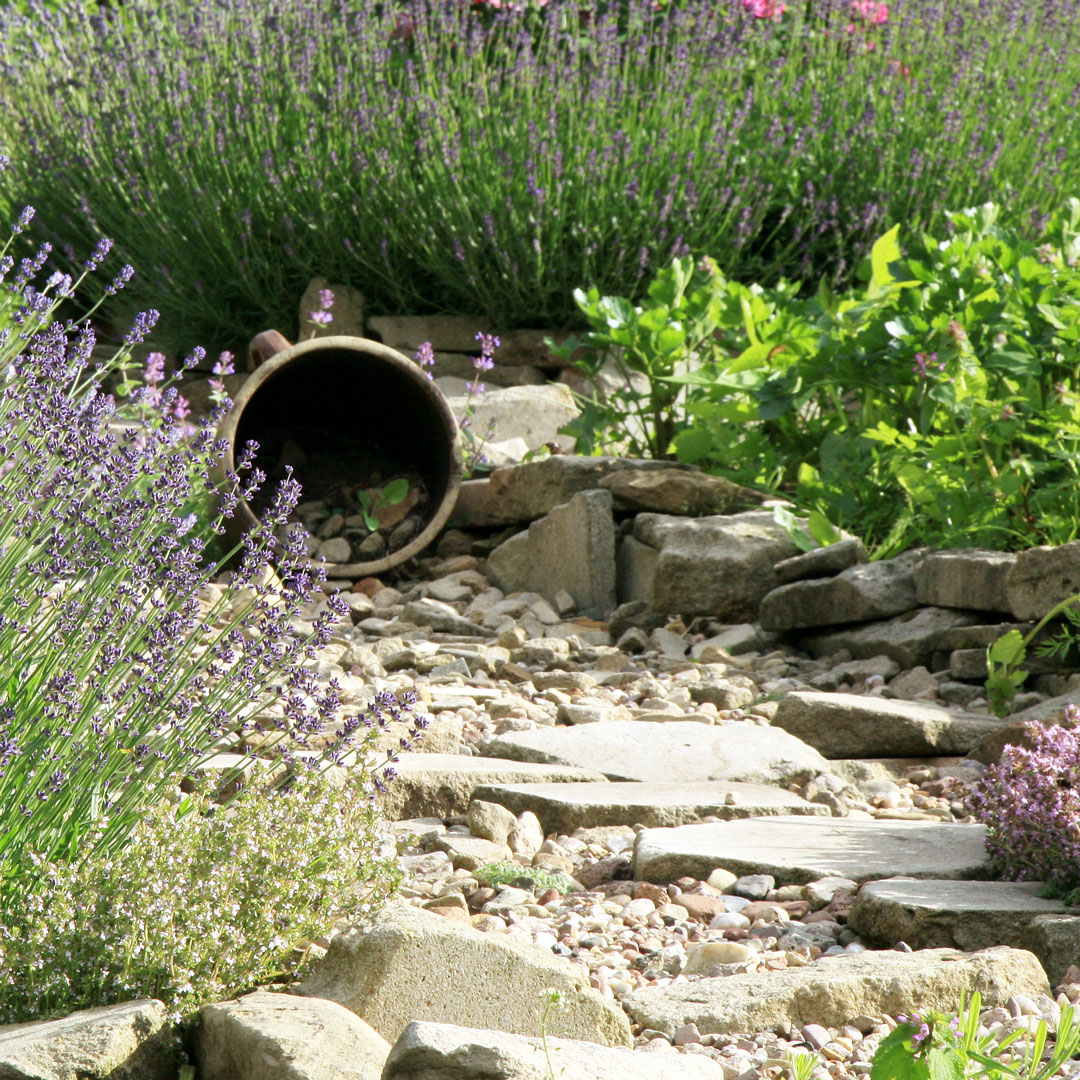 DRY CREEK BEDS
Dry creek beds are attractive features that do not use
any water. Design your creek bed so it helps carry water away from your house during the rainy season.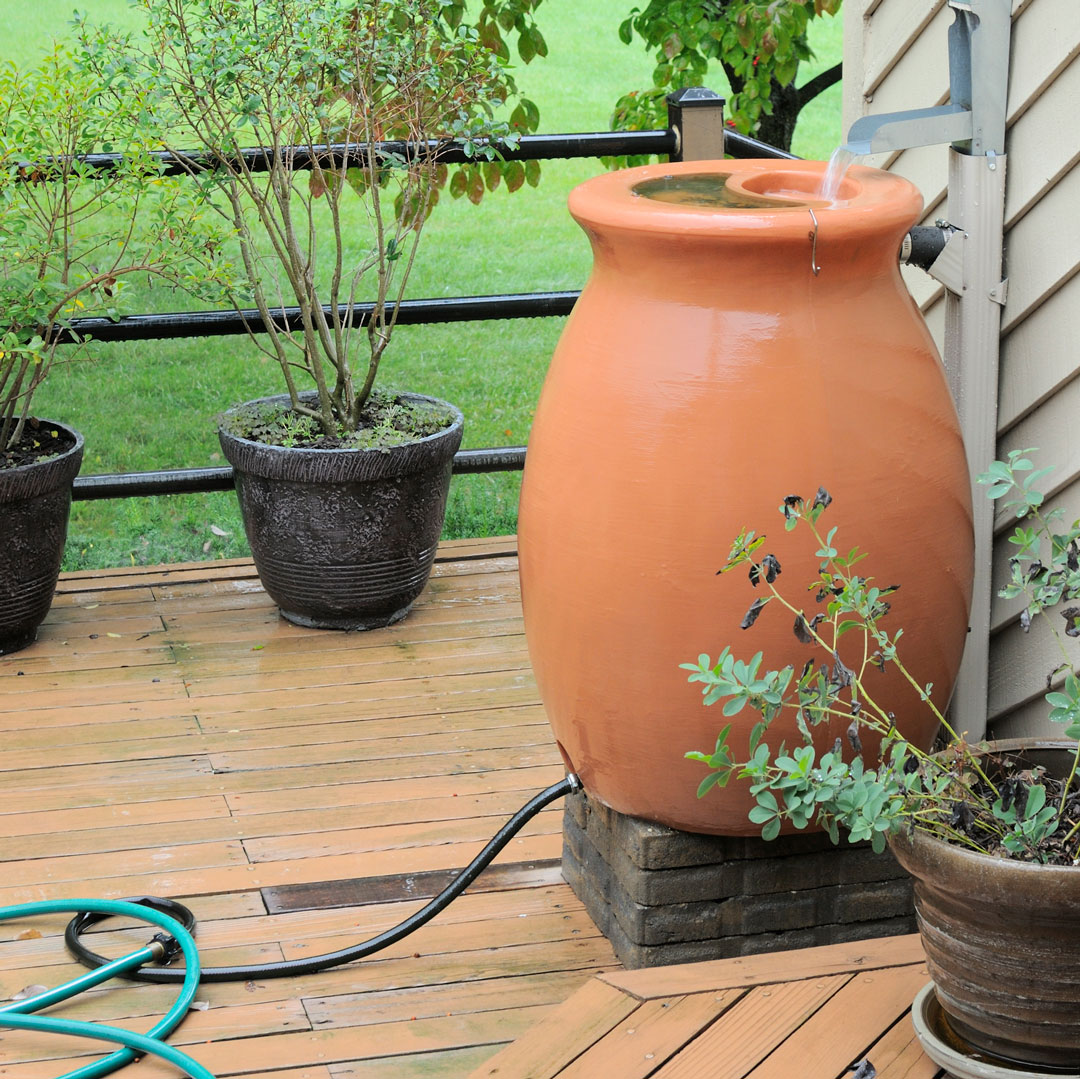 COLLECT RAINWATER
Collecting rainwater in barrels or tanks during the wet months is a great way to help prevent runoff and to provide useful water for your garden.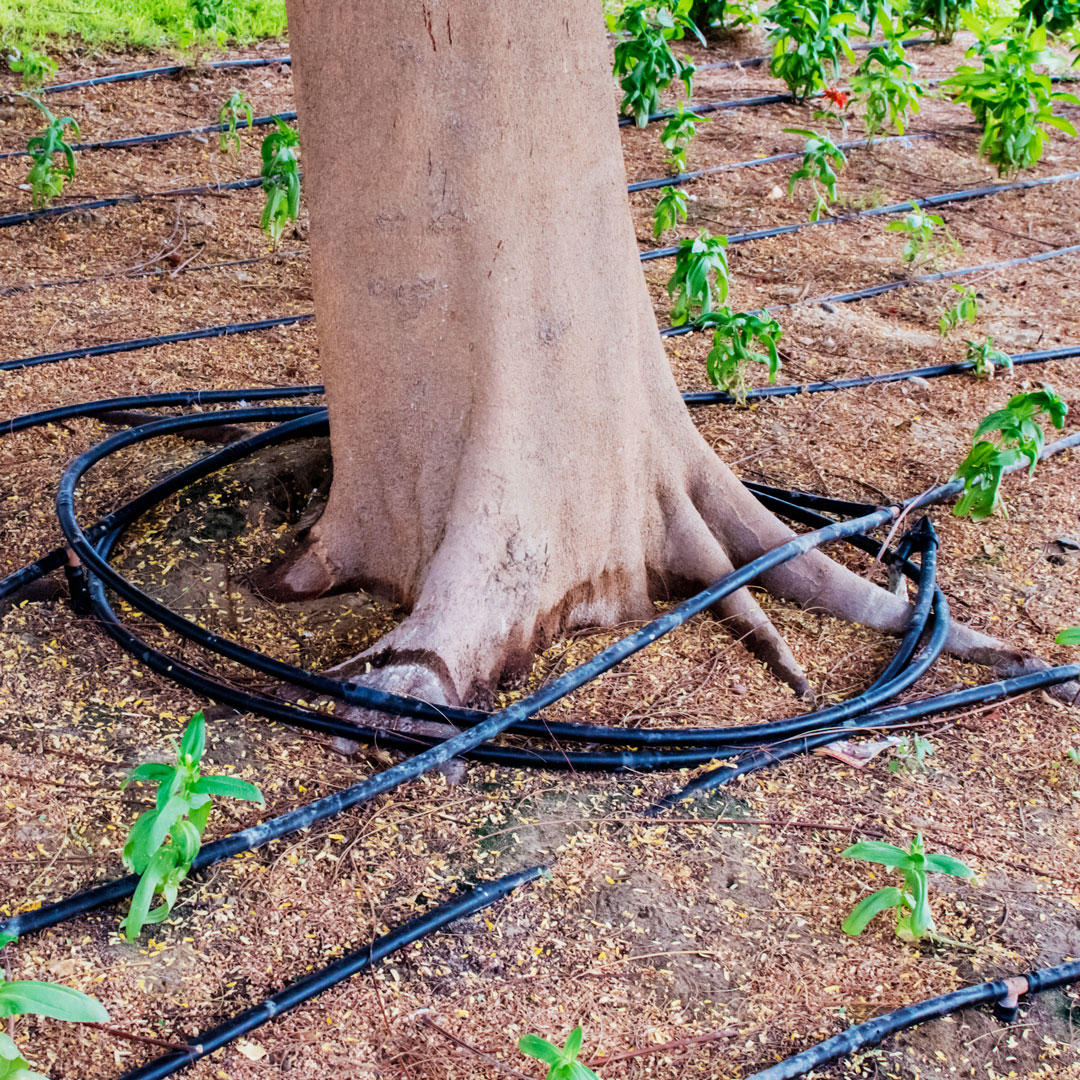 MODIFY IRRIGATION
Install in-line drip tubing in parallel rows for plants and tubing rings for trees. Many systems have timers or smart controllers, to help you save water.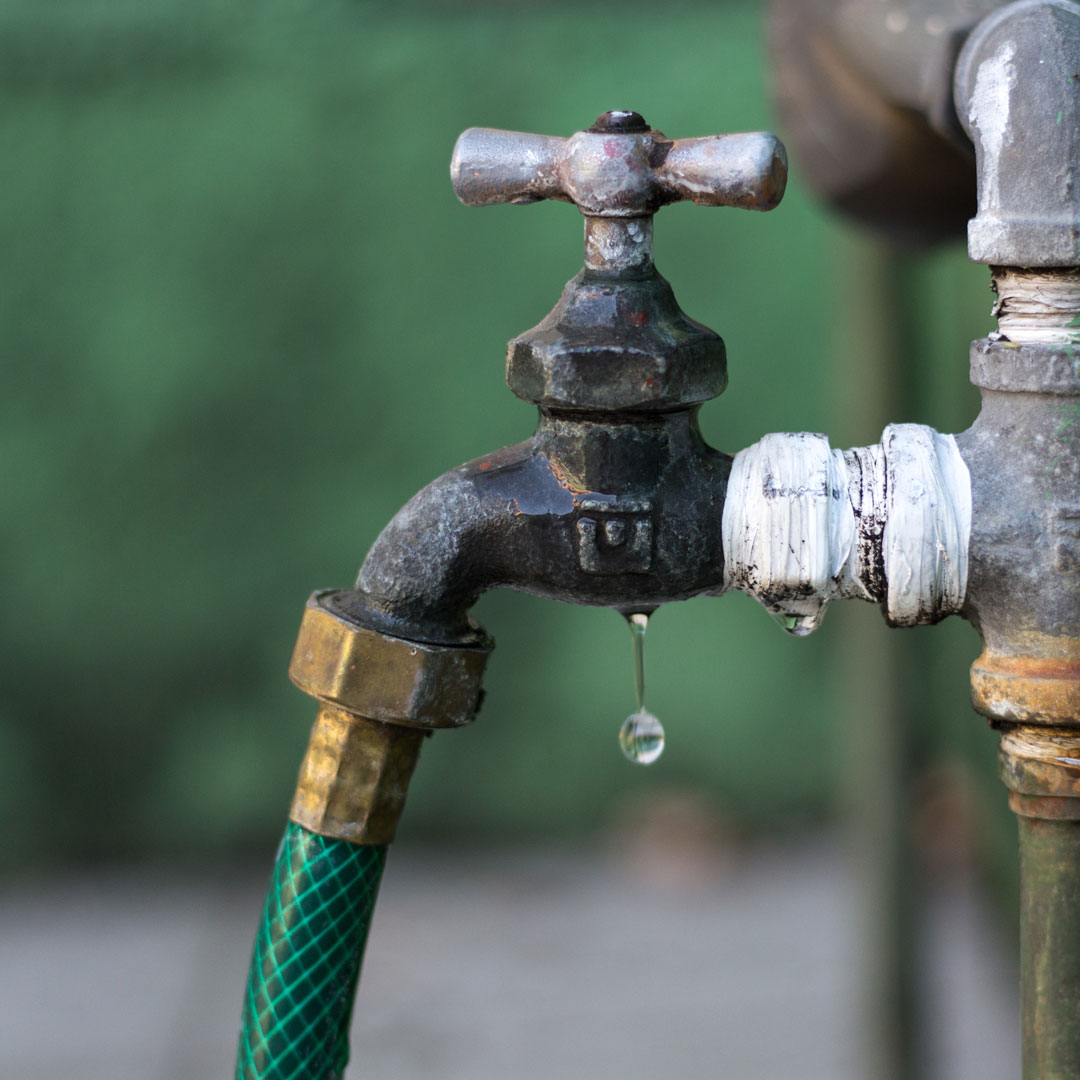 FIX LEAKS
Even the smallest leaks waste thousands of gallons of water each month. Fix all leaks. Turn garden hoses off at the faucet after use to stop the slow drip.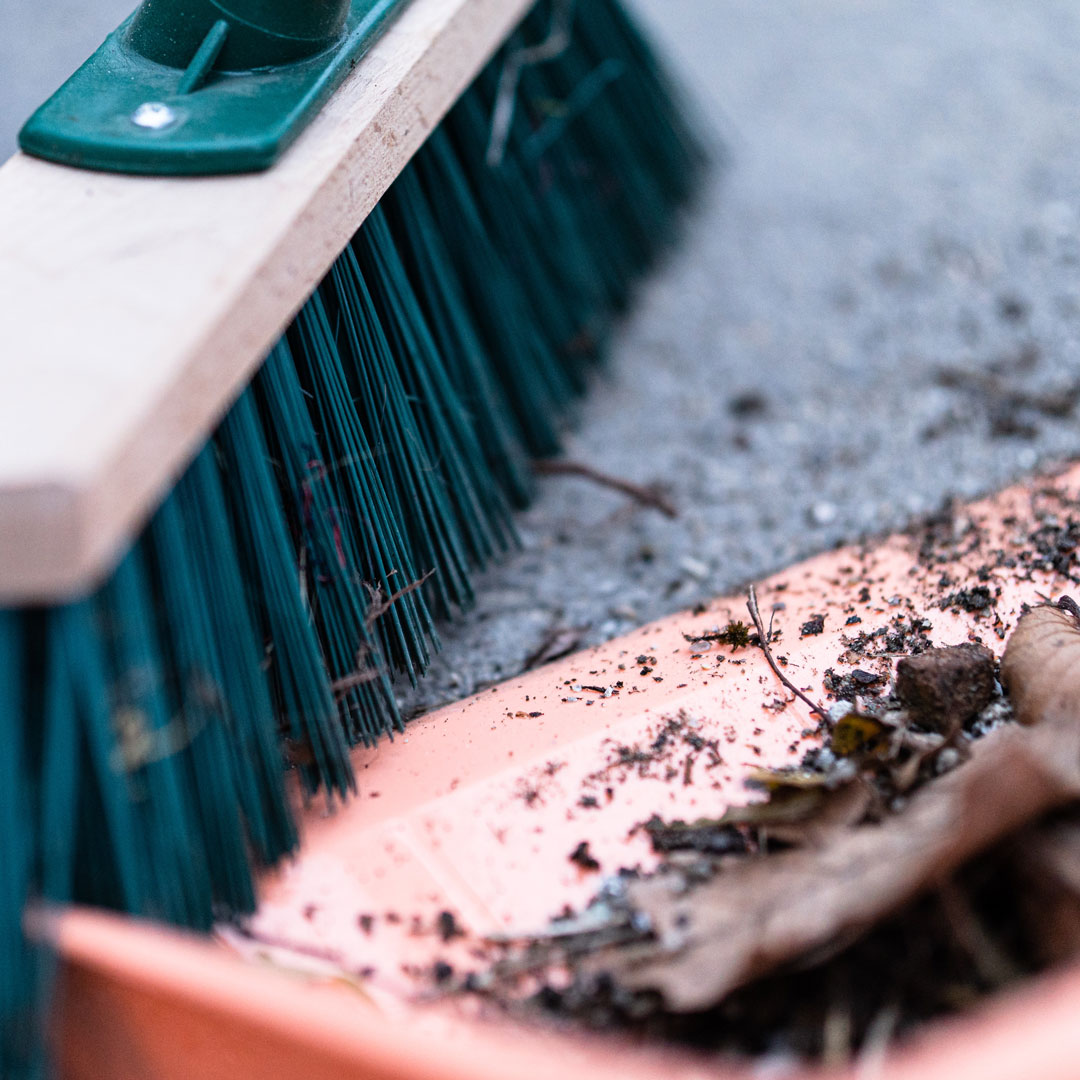 USE A BROOM OR RAKE
Instead of reaching for the house, use a broom or rake for cleaning up outdoor areas. Brooms are great for dirt, dust, and litter. For leaves, a rake is best.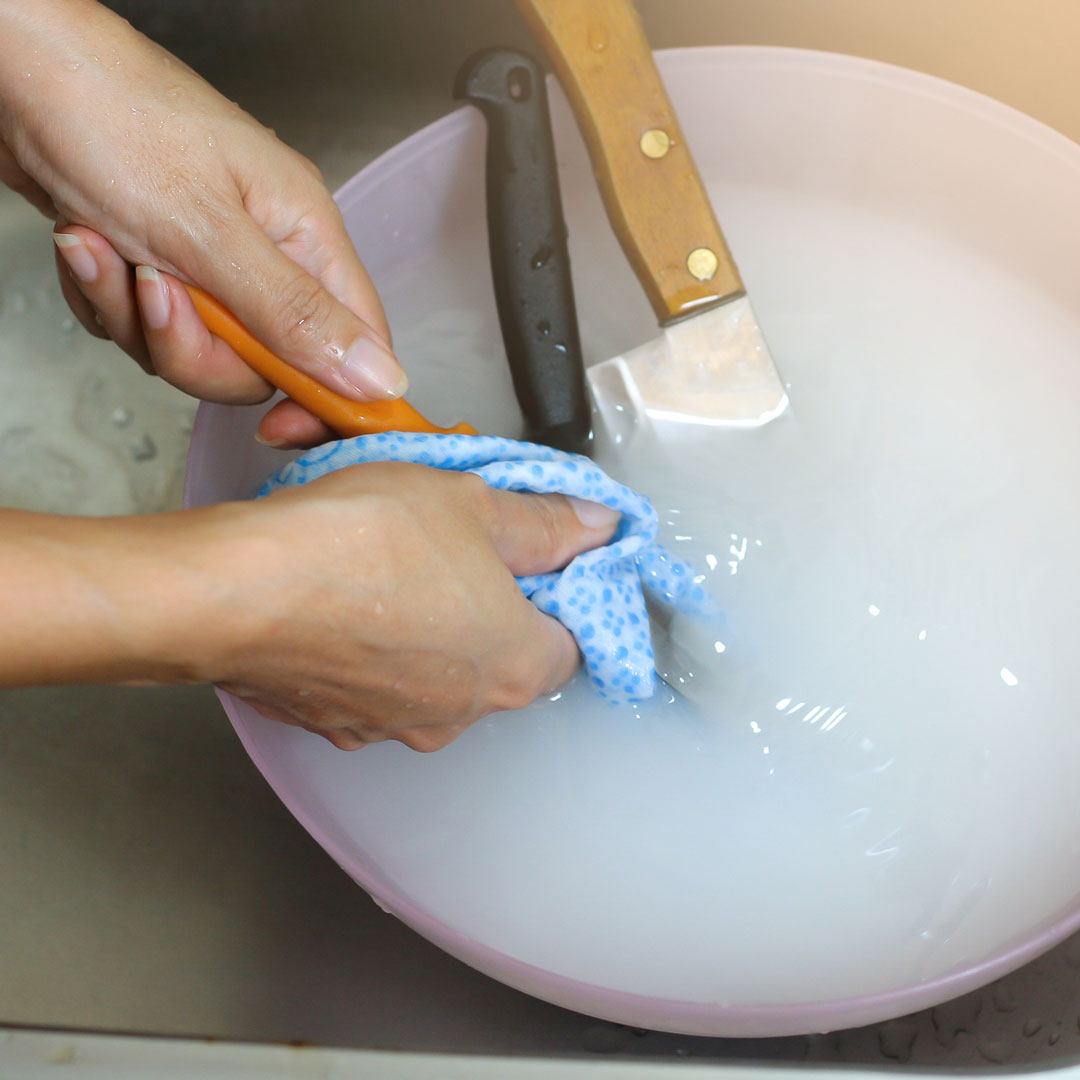 USE GREYWATER
Wastewater from sinks, baths, washing machines, and other appliances can be used to water the garden. Avoid soaps and detergents with salt and phosphates.
WATER AT THE RIGHT TIME
Water early in the morning or after the sun has set to reduce water loss to evaporation. Trees replace the water they've lost during the day at night.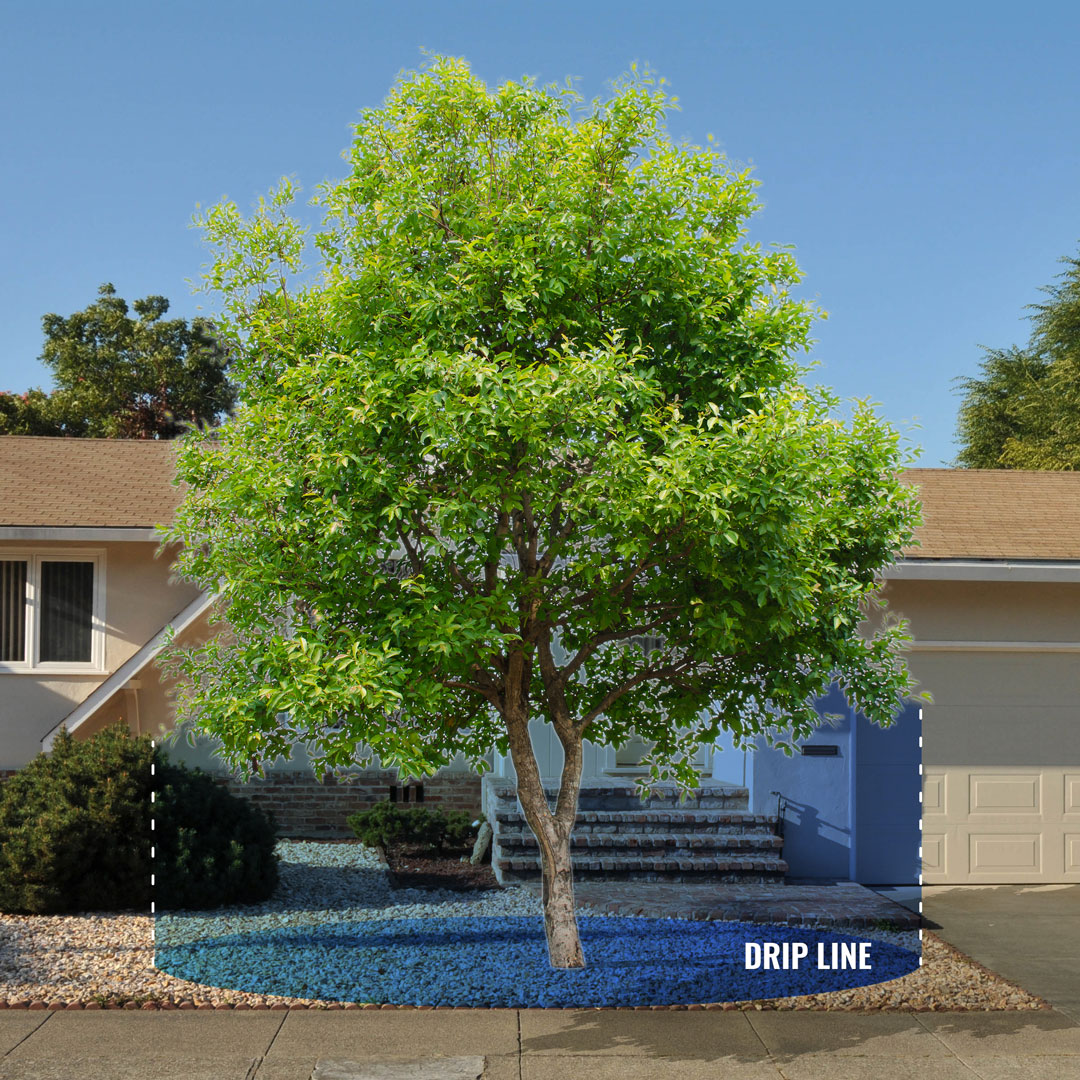 THE RIGHT PLACE
Water the "drip zone," area directly beneath the foliage & shaded by the tree or plant. Water the soil under the tree, and avoid just spraying the top of leaves.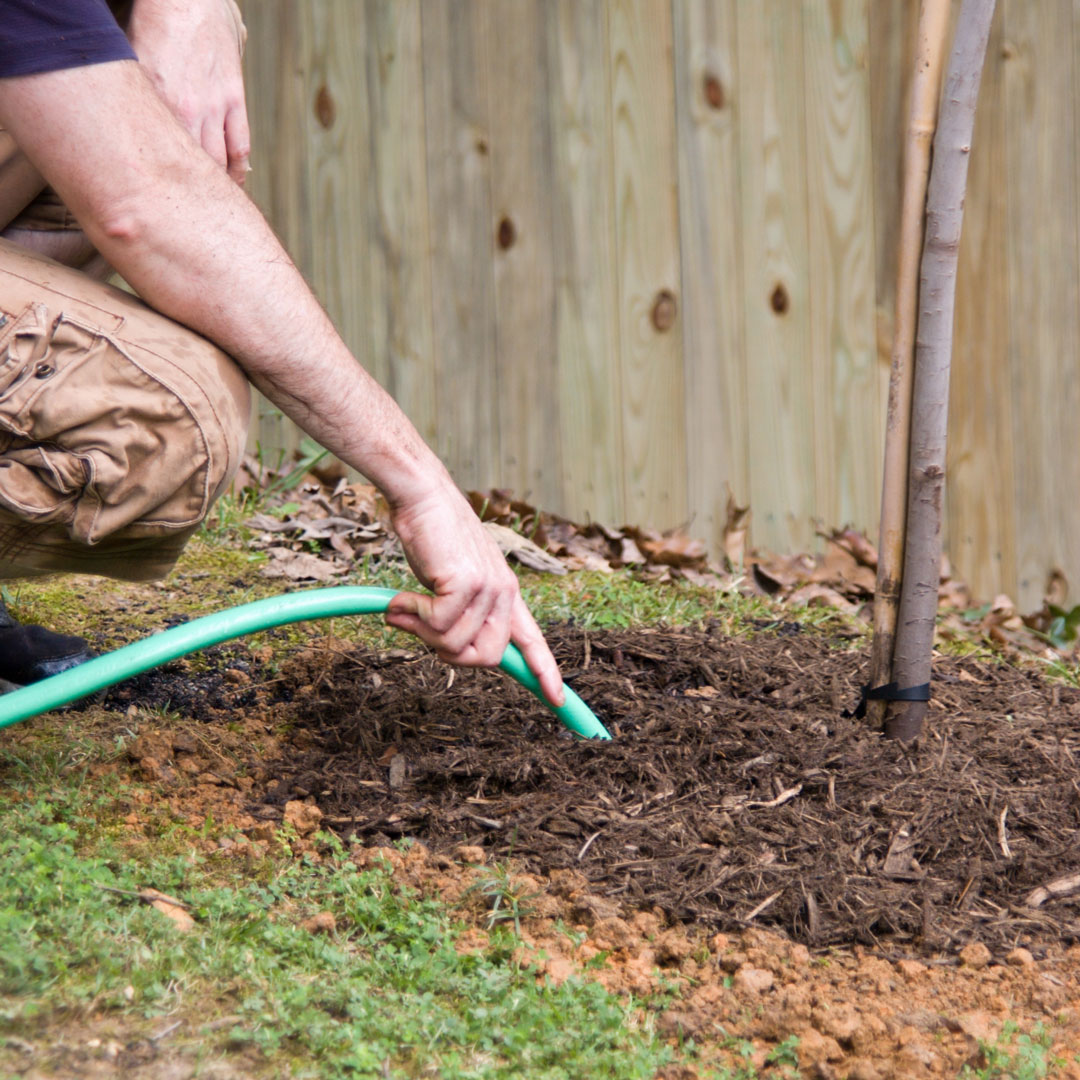 WATER DEEPLY
Watering deeply, and less frequently, encourages deep root growth. Light frequent showers can actually reduce water update, as the water doesn't penetrate the soil.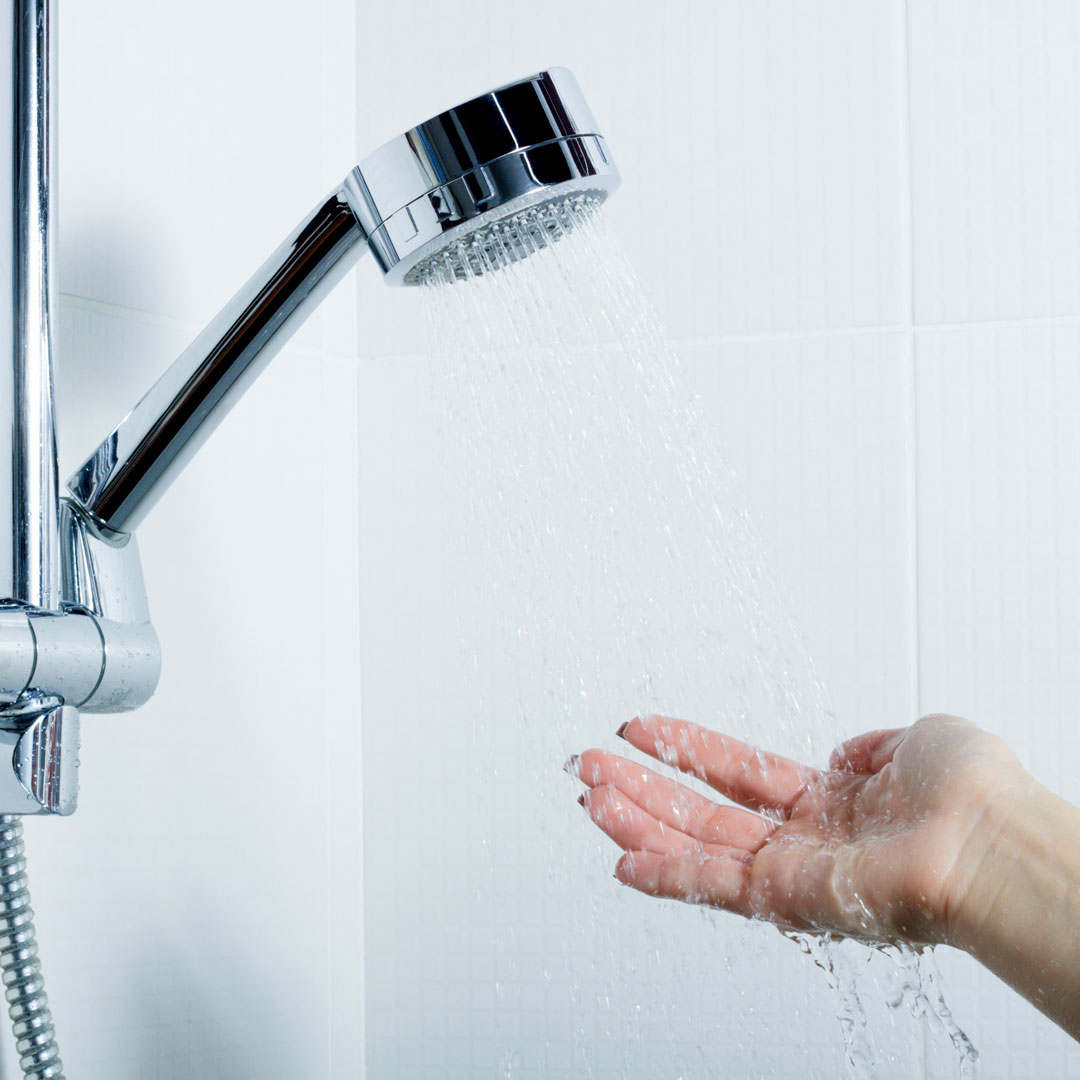 CAPTURE WARM-UP WATER
Use a bucket or watering can catch the warm-up water when taking a shower. It is easy for a family to capture gallons a day. More than enough for most trees.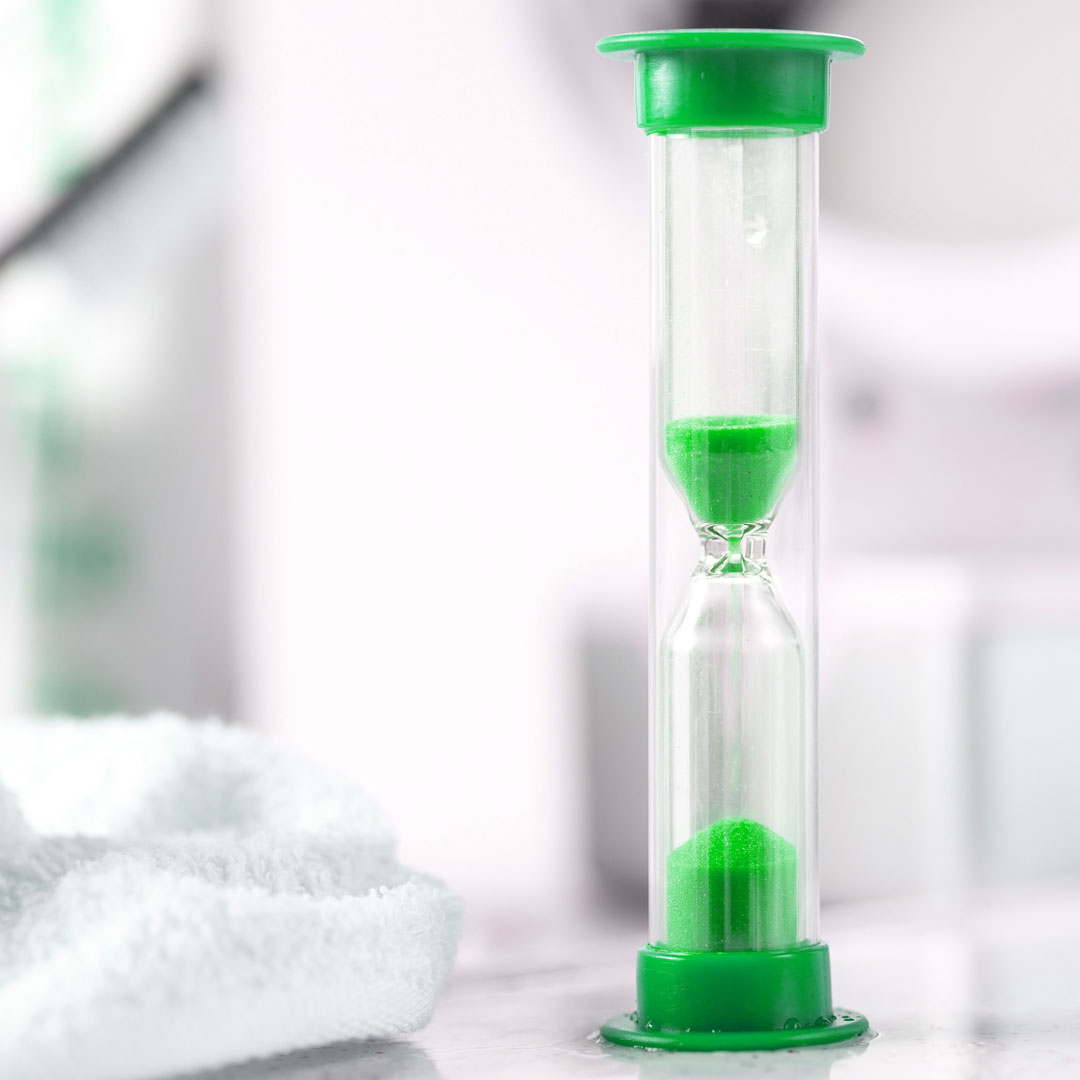 TAKE 5-MINUTE SHOWERS
Taking 5-minute showers can save gallons each time. Swap out your showerhead too, and you will save more water. 12.5 gallons can be saved each time.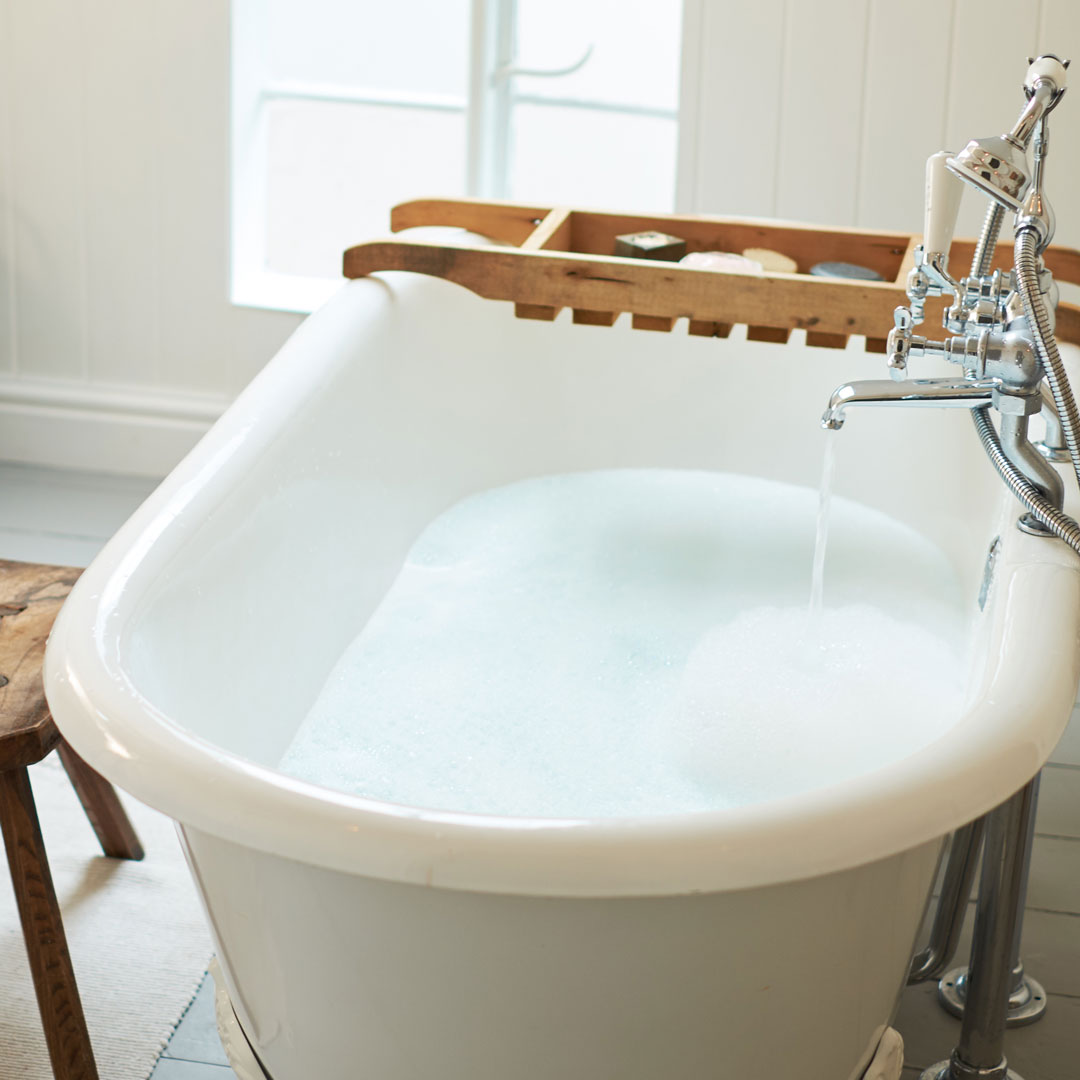 IN THE BATHTUB
Filling the tub just halfway or less can save 12 gallons of water per bath. You can also use buckets to empty the tub. Using this greywater to keep your garden alive.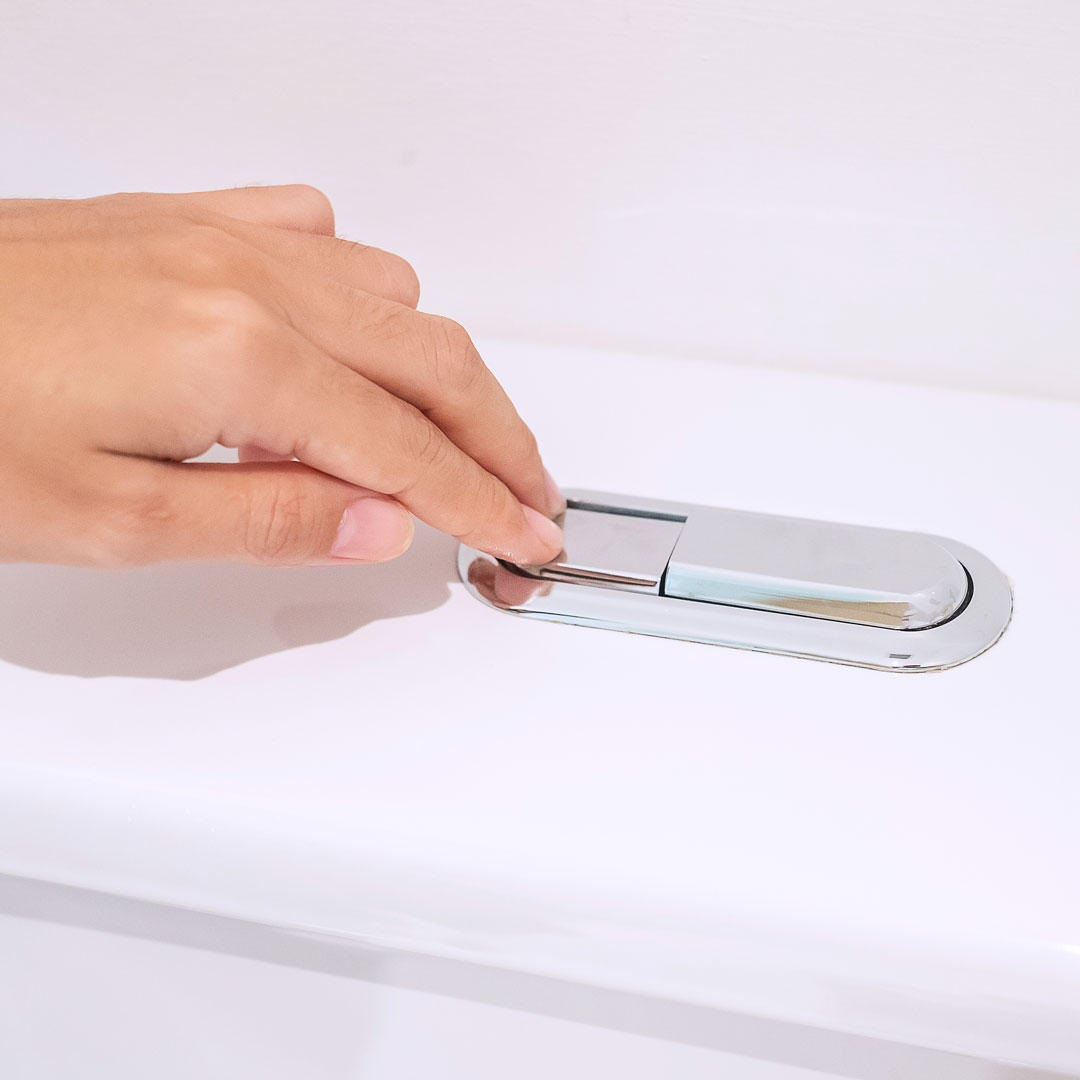 INSTALL LOW-FLUSH TOILETS
Installing high-efficiency toilets can save 19 gallons per person each day. High-efficiency toilets feature a half-flush option. You can also 'save a flush'.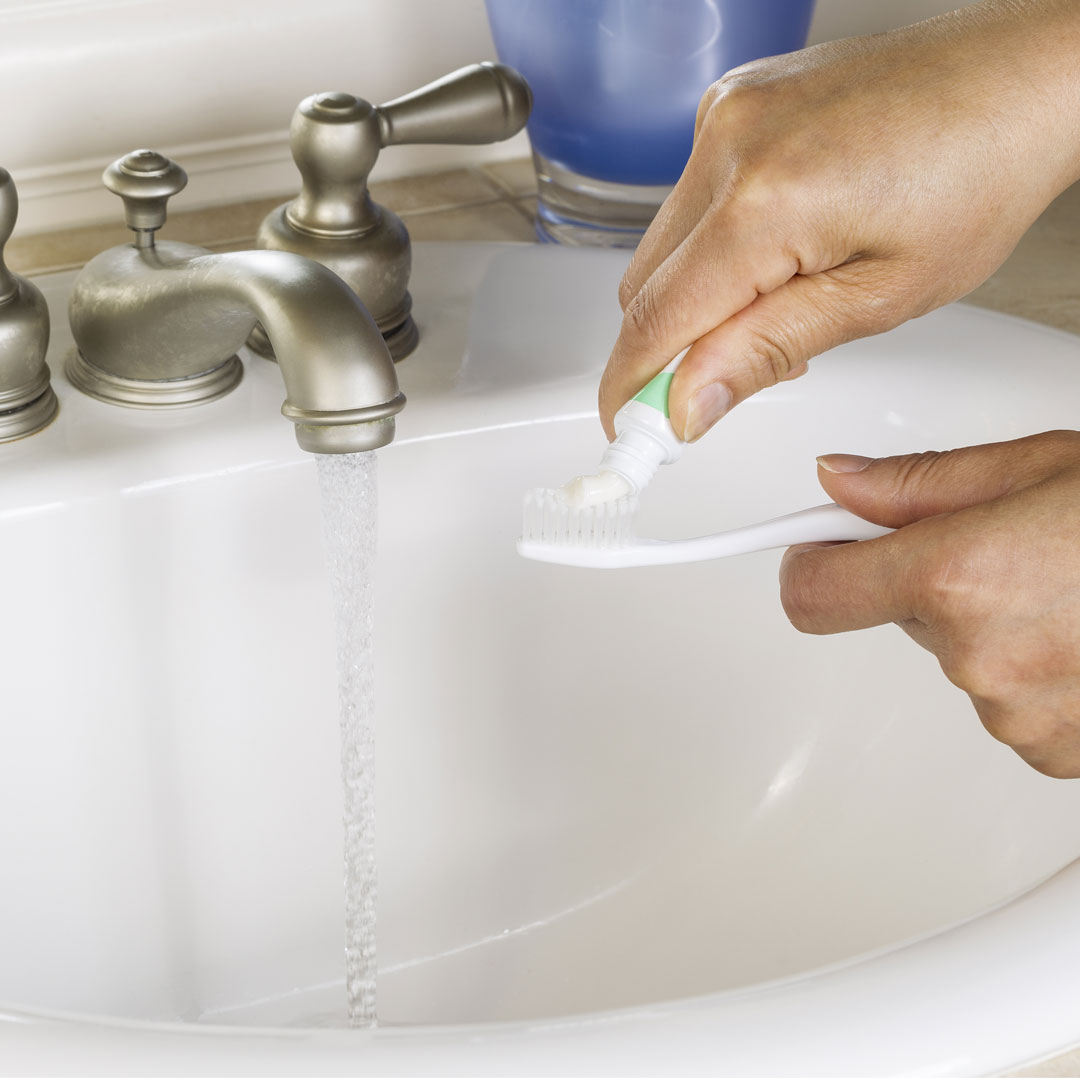 TURN OFF THE FAUCET
Simply turning off the faucet while brushing your teeth saves water. A tap running for two minutes wastes 10 gallons per person every day.
INSTALL AERATORS
Aerators are a simple and cost-effective way to save water. You can save 1.2 gallons per person per day by installing aerators on faucets in your home.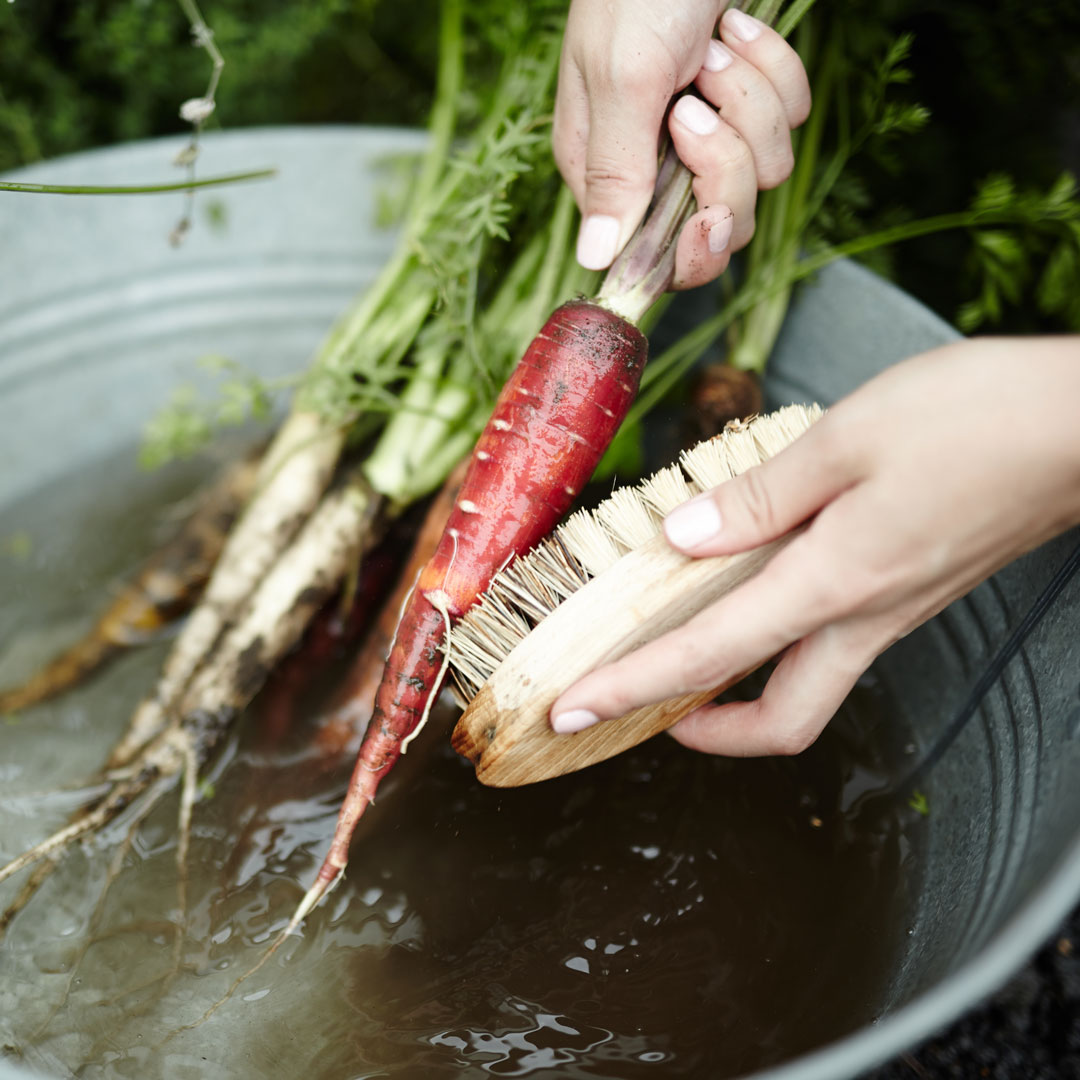 CAPTURE RINSE WATER
If you rinse dishes before using the dishwasher, capture the rinse water. You can also capture rinse water used for washing fruit and vegetables.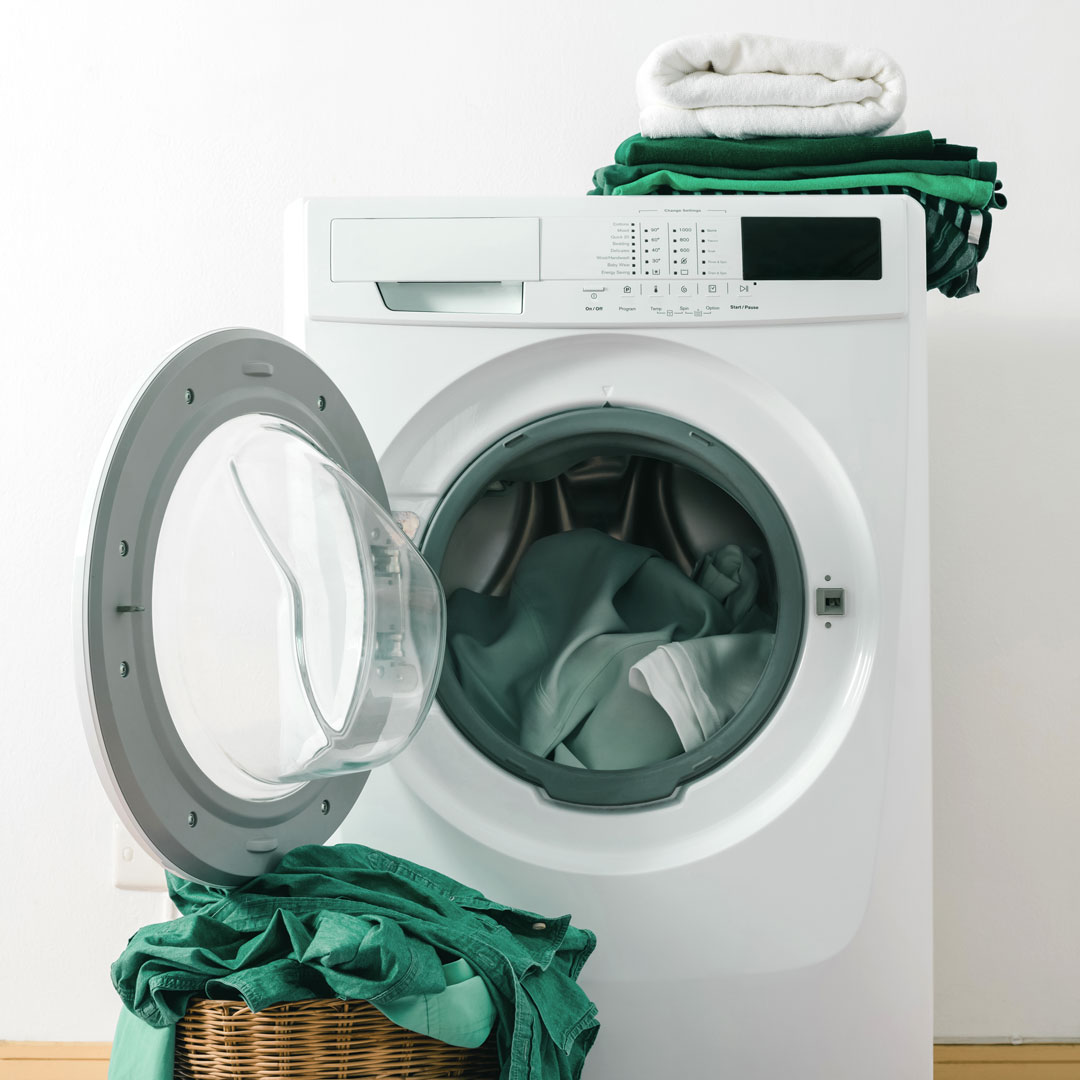 WASH FULL LOADS
When doing laundry or dishes, wait until you have enough items for a full load before running the washer. You can also capture the greywater to use outside.