Dr. Ming Kuo
Ming Kuo is an internationally recognized scientist examining the impacts of the urban forest on human health. In the U.S., her work has appeared on CNN, NPR's Fresh Air, The Today Show, and Good Morning, America, as well as the Washington Post, Boston Globe, New York Times, LA Times, and other magazines and newspapers. Internationally, her coverage includes the UK's Daily Mail, Australia's Sydney Morning Herald, and outlets in Taiwan, Poland, Germany, and Brazil. To date, the paid subscriptions to these outlets sums to over 120 million listeners, viewers, and readers.  
Of the top 30 most read articles in her field, Dr. Kuo is an author on six. Her two most recent papers are among the highest impact articles at the most cited journal in Multidisciplinary Psychology, ranking #16 and #37 out of over 10K articles in the history of that journal.
Dr. Kuo's research focuses on how "green space" supports healthy human functioning, in both individuals and communities. Starting in 1993, she led a series of studies on the impacts of green spaces on human functioning in inner city Chicago, for which she and her collaborators received the Environmental Design Research Association's Achievement Award. She and her student Dr. Andrea Faber Taylor examined the impacts of green spaces on Attention Deficit/Hyperactivity Disorder. Her work has convincingly linked healthy urban ecosystems to stronger, safer neighborhoods, lower crime, reduced AD/HD symptoms, reduced aggression, and an array of other mental health indicators. Her current work examines the effects of contact with nature on physical health — especially immune function — and academic achievement.  In 2018, Dr. Kuo was awarded the Heinz award for the Environment for these and other discoveries.
Dr. Kuo's work has had substantial impacts on practitioners and policymakers, and the general public, as well as on scientific audiences. Her work has shaped urban forestry efforts in Wales, Germany, the Netherlands, and the Caribbean, SITES — sustainable landscape design credit system, the US Conference of Mayors' continuing Urban Forestry Resolutions, public housing in Chicago and on the East Coast, and was credited by the Chicago Tribune as playing a key role in the City of Chicago's largest tree planting in history — a $10 million effort. In 2020, Dr. Kuo gave an invited presentation to heads of state, corporate and philanthropic leaders at the World Economic Forum in Davos.
Dr. Kuo leads the Landscape and Human Health Laboratory at the University of Illinois at Urbana-Champaign. She has degrees in Psychology and Biomedical Science from the University of Michigan and the University of California, Berkeley.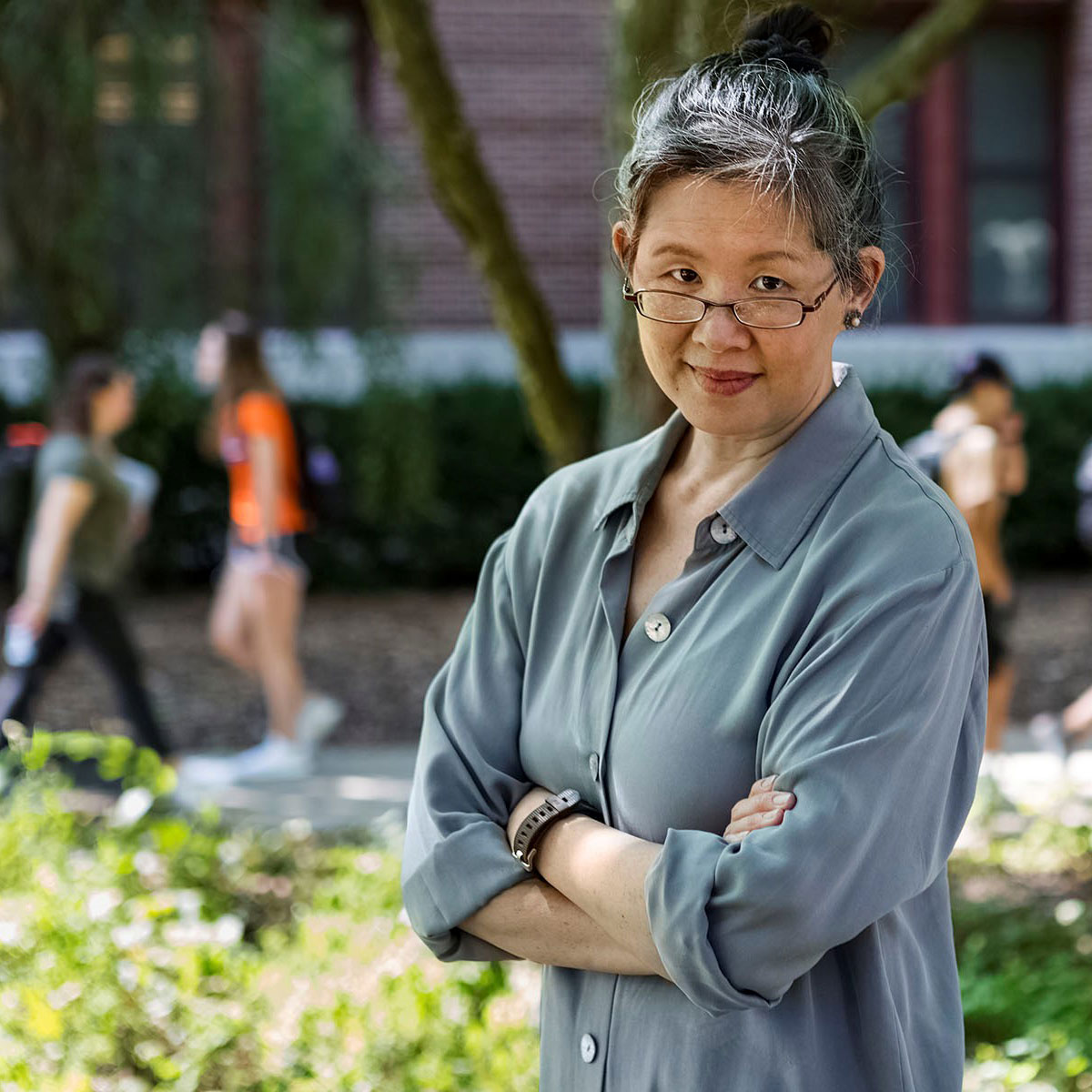 Read Dr. Kuo's article on Greater Good: