Each year, we host a conference based on relevant emerging themes and challenges in urban forestry in California, and beyond. The annual conference is an opportunity for urban forestry professionals, nonprofit organizations, municipalities, and concerned citizens to come together to learn more about sustaining a healthy environment in California. Details for the 2017 conference coming soon. Sign up for our newsletter to receive alerts or check the events calendar.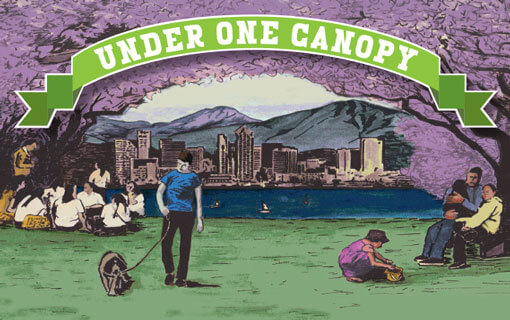 Under One Canopy: Creating Connections Between Urban Forestry & Diverse Communities
2012
Partners in Community Forestry National Conference
November 13-15, 2012 in Sacramento, CA
2011
Connecting people, trees and communities
September 15 – 17, 2011 in Palo Alto, CA
2010
California Urban and Community Forest Conference
Pechanga Resort in Temecula, California!