Thursday, September 26, 2019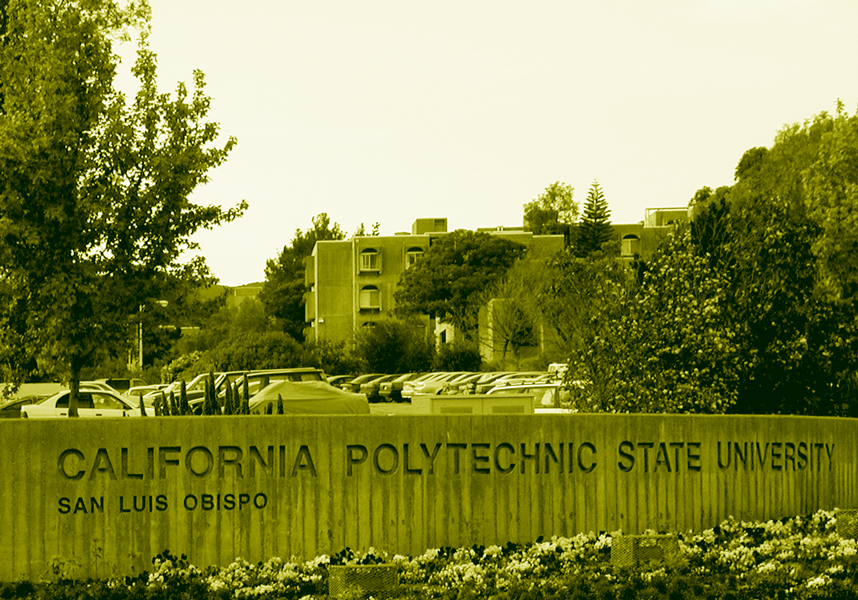 3:00 PM – 6:00 PM
SOLD OUT!
Tree Tour with Dr. Matt Ritter
Kick off the conference with a tour of the Cal Poly San Luis Obispo Campus Urban Tree Canopy with the legendary Dr. Matt Ritter. A bus will transport attendees to the campus and back.
Friday, September 27, 2019 
The Time is Now – Urban Forestry & Climate Change
7:30 AM – REGISTRATION
Registration, light Breakfast
Start the day off with a light breakfast and meet your follow attendees.
8:30 AM – WELCOME
Welcome
Emily Spillett,
Board President,
California Urban Forests Council
Derek J. Johnson,
City Manager,
San Luis Obispo
Nancy Hughes,
Executive Director,
California Urban Forests Council
8:45 AM – KEYNOTE
NASA Trees: Student Research, Citizen Science, and Space-Based Observations
Includes outside exercises (tree related)
Trees are vital to our environment. Tree Height is the number one indicator of how well an ecosystem can grow trees. NASA's Ice, Cloud, and land Elevation Satellite-2 (ICESat-2) measuresEarth's tree heights from space. Now, through the GLOBE Program and the NASA Globe Observer (NASA GO) citizen science app, students and observers can measure the height of trees with either a hand-held clinometer or simply a mobile device. Learn all about how you can measure tree height measurements through NASA GO and the Trees Around the GLOBE Student Research Campaign and compare your data to that of ICESat-2.
Brian A. Campbell
Senior Earth Science Outreach Scientist
NASA Wallops Flight Facility
10:45 AM – KEYNOTE
Building Resistance to Urban Heat: One Tree at a Time
The increasing intensity, duration, and frequency of extreme heat have far-reaching consequences on the health of our communities, infrastructure, and ecosystems. By describing the integration of community science, urban development scenarios, and online decision support tools, this presentation will offer recent evidence about the distribution of urban heat and approaches to reduce impacts to human and ecosystem health.
Break-out sessions during the presentation will provide attendees with the opportunity for hands-on learning.

Vivek Shandas
Professor & Principal
Portland State University & CAPA Strategies LLC
12:15 PM – LUNCH
Enjoy a delicious catered lunch and networking time with your fellow attendees.

1:15 PM – INSIGHT TALK
Climate Change and Urban Trees: Issues and Adaptation
Climate change presents a set of challenges to our urban trees and to the people who manage them. We will review the mechanisms behind climate change and the challenges it presents, as well as some methods that tree managers can use to adjust their tree species selection in the changing climate. We will conclude with an overview of the "space for time substitution" approach to selecting tree species that are likely to survive in the warmer future.
Igor Lacan
Urban Forestry Advisor
University of California Cooperative Extension

2:15 PM – PANEL
Climate Change & Urban Forests
CAL FIRE Perspectives on California's Urban/Rural Forest Continuum

John Melvin, Henry Herrera, and Kim Corella will discuss their perspectives on challenges and threats that cross all forest types in California.
The session includes an audience Q & A.

Panelists:
3:15 PM – INSIGHT TALK
Tree Equity
Research shows significantly less tree cover on public right-of-way in neighborhoods with more African-Americans, low-income residents, and renters. In response, American Forests has called for Tree Equity, an effort to ensure every neighborhood has the benefit of trees for health, wealth, and climate response.
Through the Tree Equity: Career Pathways initiative, the organization is addressing a nationwide labor shortage on the front lines in urban forestry. Few employers in the field have successfully tapped into the supply of workers in communities with the lowest tree canopy cover, which tend to have higher rates of unemployment. American Forests is building the capacity of urban forestry pre-employment programs and facilitating cross-sector partnerships that will ensure a sustainable workforce into the future. Whether you represent an urban forestry employer or are curious about running your own pre-employment program, or simply support an equitable and diverse workforce in urban forestry, join to learn how to create Tree Equity through improved Career Pathways.
Sarah Lillie Anderson
Senior Manager
Tree Equity with American Forests
4:05 PM – INSIGHT TALK
California Tree Selection: Factors to Consider in an Era of Climate Chaos & Decreasing Diversity
Dr. Matt Ritter, professor at Cal Poly, will discuss native and exotic trees planted in the California urban forest. Dr. Ritter will discuss patterns and trends in tree selection and considerations for helping to ensure a healthy urban forest for California cities in a time of climate change and decreasing biodiversity. What should we consider when choosing a tree species for planting? Carbon sequestration potential, aesthetics, water use, provenance, and culture all play a role.
Matt Ritter, PhD
Professor, Biological Sciences Department
Cal Poly, San Luis Obispo
6:00 PM – SOIREE & 2019 ANNUAL AWARDS
Welcome by Heidi Harmon,
Mayor,
San Luis Obispo 
Join your peers for delicious food and a selection of beer and wine to celebrate the great work being done for urban forestry by our annual award recipients.
The evening will include a short presentation by Miranda Hutten of the US Forest Service:
A tree's canopy cover – its leaves, branches, and stems that provide the tree coverage of the ground when viewed from above – is a driving force behind numerous environmental, social, and economic services. Understanding the extent and location of its existing tree canopy can help a community design and implement sound management practices to maximize those services: prioritizing locations for tree planting, establishing urban forestry master plans and sustainability plans, and managing threats to canopy loss. Miranda Hutten, U.S. Forest Service Urban and Community Forestry Program Manager, will be demoing the first-ever statewide interactive viewer that shows urban tree canopy in California! Miranda will walk through the features of the viewer as well as highlight population and environmental layers that can help identify communities disproportionately burdened by risks that urban tree cover may help ameliorate.
Registration includes one free alcoholic beverage; then drinks are available for purchase.
Saturday, September 28, 2019
Urban Wood – Growth of an Industry
7:30 AM – REGISTRATION
Registration, light Breakfast
Start the day off with a light breakfast and meet your follow attendees.
8:15 AM – WELCOME
Welcome
Jennifer Alger,
Director, Urban Salvaged & Reclaimed Woods Inc.
CEO, Far West Forest Products, Wood-Mizer CA
Nancy Hughes,
Executive Director,
California Urban Forests Council

8:30 AM – KEYNOTE
Marketing & Scaling Your Urban Lumber Business
Learn the latest techniques and strategies to grow your urban lumber business through marketing and branding.
Steve Larosiliere,
Acres of Timber / Woodpreneur Podcast, President & Founder
10:00 AM – KEYNOTE
Atmospheric Carbon Dioxide and Carbon Storage in Urban Wood Products
When fallen urban trees are used as fuel or mulch, carbon is quickly released into the atmosphere where it combines with oxygen to form carbon dioxide, a major greenhouse gas. When used instead to make products, the carbon is retained in the wood. In this presentation, the amount of CO2 not formed (referred to as CO2e) as a result is explained and examples calculated by major hardwood and softwood species. Important for urban wood businesses to be explicit about the environmental contribution of urban wood products.
Sam Sherrill,
Retired Professor and Author,
University of Cincinnati,
Harvesting Urban Timber
11:15 AM – UPDATE
In this session, Jennifer Alger will update you on what Urban Salvaged, and Reclaimed Woods Inc. is, how it was formed, what we have accomplished so far, what some of our goals are, and most importantly what it can do for you as an urban wood professional.
12:00 PM – LUNCH
Enjoy a delicious catered lunch and networking time with your fellow attendees.

12:45 PM – PRESENTATION
Standardizing Urban Lumber
Jennifer Alger,
Director, Urban Salvaged & Reclaimed Woods Inc.
CEO, Far West Forest Products, Wood-Mizer CA
The Urban Lumber Movement finally has Standards for Urban Lumber that include urban lumber certification and chain-of-custody.
These and USRW certification will help to legitimize our industry and allow us to move our product into even more markets, further minimizing the amount of urban wood going to the waste stream and therefore lowering our carbon footprint.
1:00 PM – PANEL WITH Q & A
This panel includes professionals and experts from around the nation;
This session will be a platform for existing urban wood professionals to discuss high-level questions and challenges that are facing the urban wood industry. Possible topics:
USRW certified wood and how to market it
Collectively marketing urban wood as an industry
How to overcome the unknown level of supply of any given species of wood
How to get the larger urban forest industry interested in urban wood and trained to provide material in a useable state
How to get municipalities, agencies, and other urban tree owners to adopt an urban wood policy
Getting urban wood on the radar of more architects, designers, decorators
Planting trees that have their highest end of life value
Urban Wood grading and Drying Standards
If you have a topic that you really feel should be discussed, please
email us
.
2:45 PM – LOAD BUSES FOR TOUR
Tour of Pacific Coast Lumber
3:30 PM – TOUR & DEMONSTRATIONS
Tour of Pacific Coast Lumber
Sean O'Brien of Pacific Coast lumber will give a tour of his working urban lumber business that salvages urban lumber, mills and dries it, and turns it into amazing finished products.
Live demonstrations of an urban rescued log being turned into lumber will be provided on a Wood-Mizer hydraulic sawmill.
A short kiln presentation by Danny Torres of Deadwood Revival design and Katanja Waldner and Ana Munoz of Urban Wood Rescue.
5:00 PM – BUS BACK TO LUDWIG CENTER
ISA Continuing Education Units (CEUs)
9/26/19
Tree Tour with Matt Ritter
Description: CaUFC 2019 CA Urban Forests Conference
Location: San Luis Obispo, CA
Date: Thursday, September 26, 2019
Course Code: WE-19-449
Certified Arborists
Treeworker CEUs: 1.50
Arborist CEUs: 1.50
Municipal Specialist CEUs: 1.50
Utility Specialist CEUs: 0.00
Board Certified Arborists
Science CEUs: 0.00
Practice CEUs: 1.50
Management CEUs: 0.00
9/27/19
The Time is Now –
Urban Forestry & Climate Change
Description: CaUFC 2019 CA Urban Forests Conference – Day 1
Location: San Luis Obispo, CA
Date: Friday, September 27, 2019
Course Code: WE-19-450
Certified Arborists
Treeworker CEUs: 6.00
Arborist CEUs: 6.00
Municipal Specialist CEUs: 6.00
Utility Specialist CEUs: 0.00
Board Certified Arborists
Science CEUs: 0.00
Practice CEUs: 1.00
Management CEUs: 5.00
9/28/19
Urban Wood – Growth of an Industry
Description: CaUFC 2019 CA Urban Forests Conference
Location: San Luis Obispo, CA
Date: Saturday, September 28, 2019
Course Code: WE-19-451
Certified Arborists
Treeworker CEUs: 5.25
Arborist CEUs: 5.25
Municipal Specialist CEUs: 5.25
Utility Specialist CEUs: 0.00
Board Certified Arborists
Science CEUs: 1.00
Practice CEUs: 3.50
Management CEUs: 1.00