It is shaping up to be a very different summer, a time for examining the things we often take for granted, like having equitable access to urban nature. Our urban forests are essential for our health. The clean air they provide makes us less susceptible to respiratory conditions, which has become evident during the current pandemic. 
To learn more about the health benefits of urban nature, don't miss our upcoming webinar with Dr. Ming Kuo. Ming Kuo is an internationally recognized scientist examining the impacts of the urban forest on human health. Read Dr. Kuo's biography here. What health benefits provided by the urban forest would you like to find out about more? Let us know by taking our Facebook poll.
If you are interested in how spending time in nature helps kids do better in school, then take a look at "Six ways nature helps children learn." 
From what we have heard at CaUFC, the outdoor classroom will become a fixture when schools reopen after the summer break. We have also seen a greater appreciation of local parks and green spaces as we recreate closer to home. What do you see in your community? We would love to hear from you.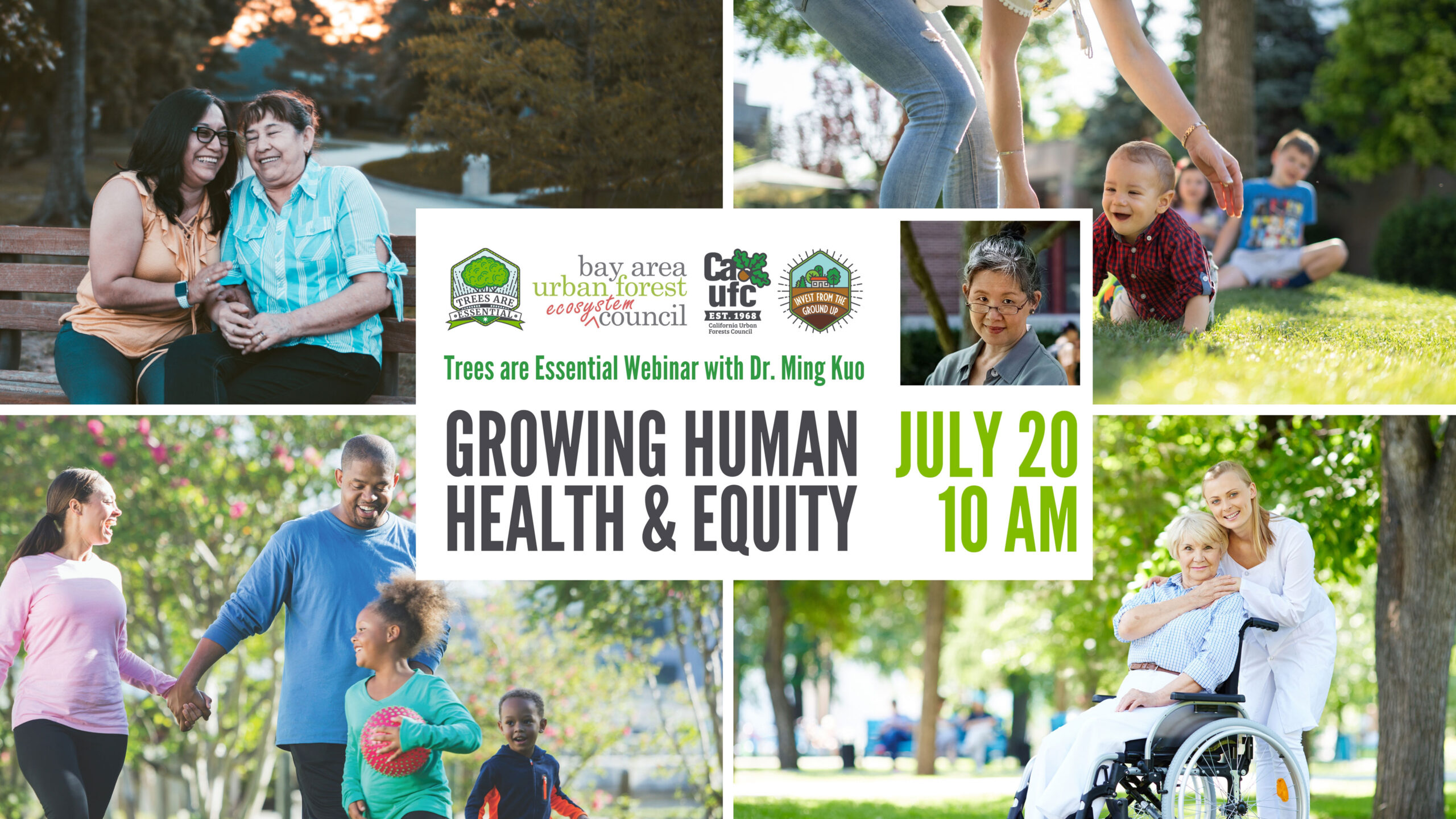 Monday, July 20
10 am – 11.30 am
Studies have shown higher green cover levels to be associated with numerous beneficial health outcomes. Dr. Kuo, will present the result of research that sought to determine if residential green cover was associated with direct health care costs. Dr. Kuo and her associates studied data from over 5 million members of Kaiser Permanente Northern California (KPNC), looking at health care costs for 2013 – 2017. Using satellite data, and adjusting for demographic, socioeconomic and environmental factors, they examined the association between direct health care costs and green cover within 250, 500, and 1000 meters (m) of an individual's residence. Join the webinar to hear the findings.
To find out more about how our urban forests are an essential element of the public health system, Dr. Kuo will also discuss urban forests in relation to three topics of your choice. After registering for the webinar you will be directed to a poll to determine the focus areas from the following options:
stronger communities
crime and violence
equity and access
children, academic achievement
mental health
This not to be missed webinar is hosted by the California Urban Forests Council and the Bay Area Urban Forest Ecosystem Council.
Suggested donation: $25
This webinar is free, but if you can, please make a small donation so that we can continue to bring such great speakers to you. Make a donation here.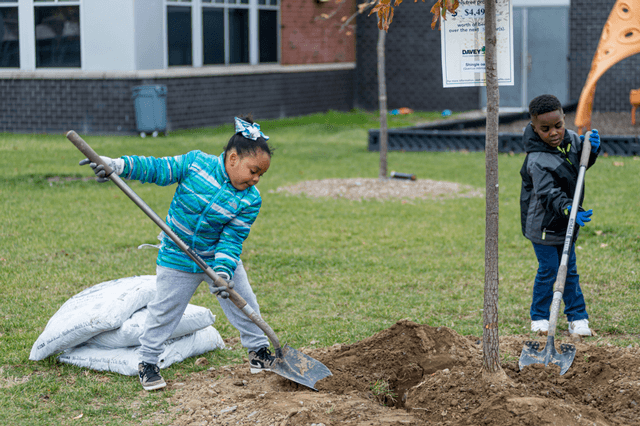 Thu, June 25, 2020
10:00 AM – 11:00 AM PDT
Register now for a FREE webinar with Davey Resource Group experts.
This webinar will engage attendees as Dr. Carmichael presents the results from her research and addresses the issue of Environmental Justice in urban and community forestry programs. Attendees will gain additional insights into how one can engage and facilitate stakeholder input in a meaningful and high impact way that can drive actionable recommendations.
Anne Fenkner with DRG will then share case study examples of how Environmental Justice can be integrated into the Urban Forest Master Plan process.
A message from the California Urban Forests Council
We have reached the tipping point. The American (and global) public is challenging long-standing social inequities, triggered by the murders of George Floyd, Breonna Taylor, Ahmaud Arbery, and untold others. Violence is a public health problem unleashed by fear, anxiety, and anger. A symptom of centuries of self-righteousness, hate, ignorance, oppression, and discrimination has manifested in the unequal treatment of our fellow human beings.
We must embrace diversity, equity, inclusion, and accessibility. We, at CaUFC, struggle with shame and aversion while attempting to recognize the everyday hurdles black people face, living in a system stacked against them. We want to know more and do more. We want to build a more solid bridge toward a social contract focused on health and well-being. Racial justice is environmental justice. Black Lives Matter. We are an ally.
DAVEY RESOURCE GROUP, a Division of The Davey Tree Expert Company, is seeking Inventory Arborists in Los Angeles County. Davey is a leader in tree care, utility vegetation management and urban forestry consulting throughout the US and Canada.
This position provides an essential service identifying trees which are hazardous to critical infrastructure.
What you'll do:
An Inventory Arborist provides our municipal urban forestry clients with daily support to help them efficiently and effectively manage trees and urban forests. The technician performs inventories to identify: location, species, common defects, and other attributes of street trees. The Inventory Arborist must understand local tree characteristics and growth rates. They recognize indicators of common diseases, pest infestations, and abiotic factors. The collected data is used to prescribe appropriate tree work needed to mitigate risk.
What Davey are looking for:
Two or Four-year degree in Forestry, Urban Forestry, Horticulture or related discipline. Relevant work experience may substitute for education. Demonstrated experience identifying Southern California tree species. Knowledge of hazard tree assessment & ISA Certified Arborist highly valuable. Excellent communication skills. Willingness and ability to walk or hike in rugged terrain and inclement weather.  Familiar with office and tree inventory software. Ability to read and follow maps while working independently. Valid driver's license required.
Hit the 'Apply Now' button below to find out more and submit an application.