Our Invest From the Ground Up campaign has teamed up with West Coast Arborists, Inc, and the Western Chapter International Society of Arboriculture year after year, delivering programs to California's disadvantaged and low-income communities through a generous grant from CAL FIRE.
Beginning last fall, and continuing this spring, we are planting trees across California under the initiative Cool Parks. If you are interested in volunteering, we are hosting CA Tree Team workshops and tree planting days in six cities. Click here for a list of the events. There are tree team workshops on this weekend in San Marcos, San Rafael, and Placentia.
Helping us to make this program, and all the events a success, are the grant team. Learn more about some members of the grant team by checking out our Q&A with team members David Pineda, Lissette Velarde and Kanami Otani below.
Calculating Greenhouse Gas Benefits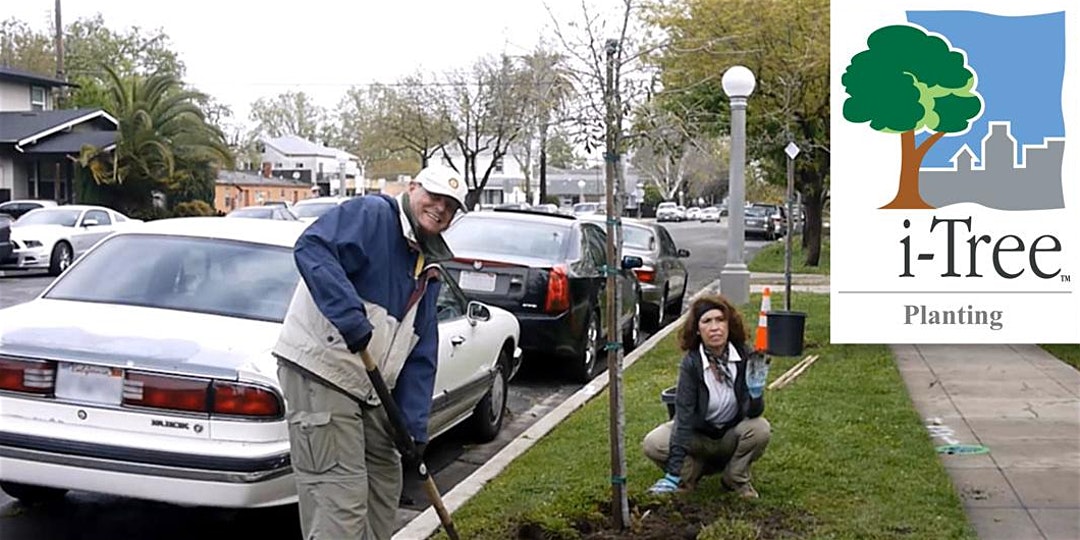 If you missed the webinar on Tuesday morning with Kelaine Ravdin on calculating the greenhouse gas benefits for your CALFIRE urban forestry projects, the webinar was recorded and is available online. Click here to view.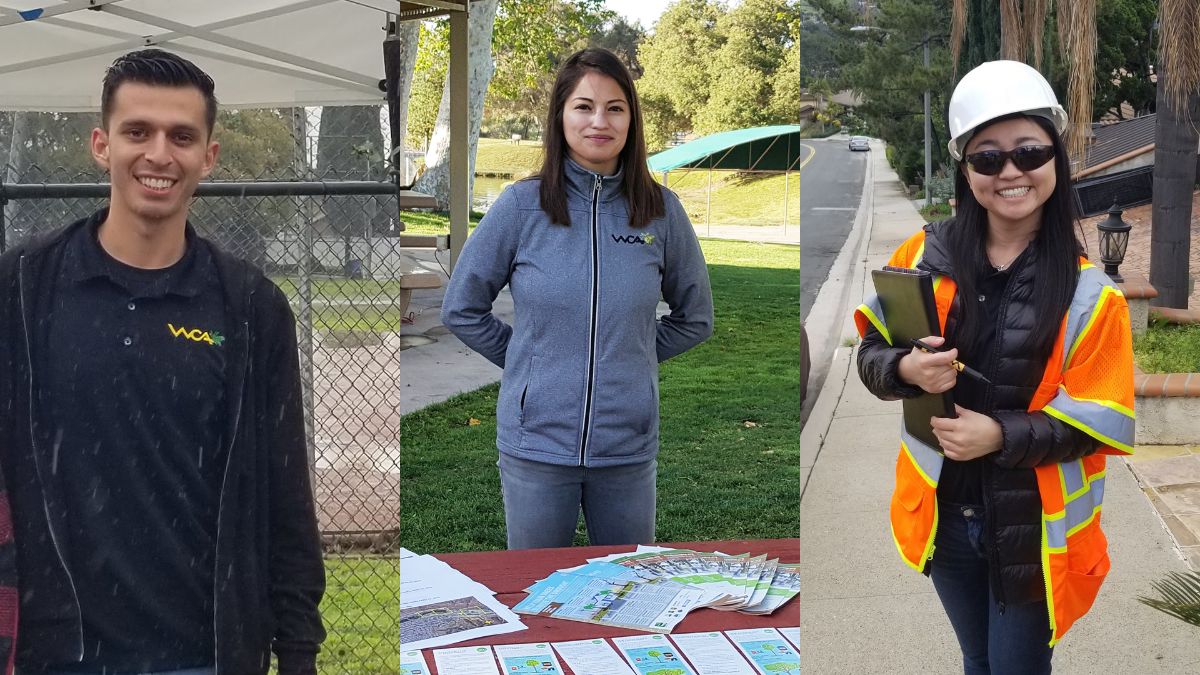 From left to right: David Pineda, Lissette Velarde and Kanami Onami
Every month in our newsletter we will be casting the spotlight on individuals working to make our communities better through urban forests. This month we are featuring members of the grant team who are working hard making our current projects a success. David, Lissette and
Kanami
all work with our partner
West Coast Arborists
as part of the grant team that includes
Western Chapter ISA
. The grant team has been managing our California Initiative to Reduce Carbon and Limit Emissions (
CIRCLE 1
,
CIRCLE 2
and
CIRCLE 3
) projects as well as
Cool Parks
, and the
City Forest Renewal
project. Come out and meet the team at any of the
events
this weekend.
CaUFC: What is your job title, and what is it you do?
David:

 

Grant Supervisor, West Coast Arborists, Inc. I help manage urban forestry grant projects throughout the state of California. From applying for a project, to implementation, to reporting on the results, I am involved in every step of the way. Grant projects are tree planting oriented which is the bulk of our work but we also heavily focus on education and are working to implement policy changes in the cities we work in.
Lissette:

 

Program Coordinator/Biologist for WCA. I coordinate grant planting programs across the state. Prior to tree maintenance, I also check sites for bird nest during nesting season.
Kanami:

 

Grant Coordinator – create and implement state-wide, multi-faceted, partnership-building, community-based, climate mitigation projects.
CaUFC: How did you first become interested in urban forestry?
David:

 

I first became interested in urban forestry while doing a tree assessment on my high school campus for an environmental science class.
Lissette:

 

I've always been interested in biology and plants. Urban Forestry is interesting because it's is comprised of a lot of elements – biology, ecology, public health, community outreach.
Kanami:

 

A part-time summer position with a local non profit organization.
CaUFC: How did you begin your career?
David:

 

I began my career volunteering during college for a number of non-profits. Volunteering helped me build connections that lead me into urban forestry and my current position.
Lissette:

 

Prior to WCA, I was working in environmental assessment. Moving into urban forestry was smooth because of the biological foundation.
Kanami:

 

In a post-grad fellowship program called Climate Corps.
CaUFC: What is your favorite/most rewarding part of your job?
David:

 

My favorite part of my job is seeing the ripple effect we leave in the communities we work in. In the years after our projects, cities carry the momentum from our project to implement their own urban forestry initiatives using our program as a model.
Lissette:

 

My favorite part is the Arbor Day events. It's great to see communities working for the betterment of their society.
Kanami:

 

It's a tie! Bringing trees to communities in a collaborative way with local partners & making connections around trees with groups not involved in urban forestry.
CaUFC: What current issues or trends in urban forestry should we be aware of?
David:

 

I think the biggest issue in urban forestry is lack of education. People that are not in the profession are not aware of basic proper tree care and number of benefits trees provide us. In my experience, this leads to tree mortality, increase in hardscapes, unnecessary removals, and lower canopy cover.
Lissette:

 

Urban wood, and maximizing the benefits trees can provide whether they are alive or after they have been removed. Urban wood helps recycle trees into beneficial products and delays the carbon from returning to the atmosphere.
Kanami:

 

Keeping an eye on pests and preventing spread of pests!
CaUFC: How has the field changed since you've been working in it?
Lissette:

 

I've only been working a couple of years in this industry, but it's great to see the technology WCA employs in recording tree inventories, maintenance, and management of public urban forests.
Kanami:

 

Personally transitioning from different sectors is very interesting – I don't necessarily think it's the field that's changed but I am exposed to more perspectives.
CaUFC: What advice would you give someone who is considering working in this field?
David:

 

I would start by telling them they entered into the right field! I would advise them to take advantage of all the existing resources and networks that exist in our field. There are a number of great organizations and people supporting urban forestry.
Lissette:

 

The field is utilizing more technology to manage and analyze trees. I would suggest reading/investigating the new technology there is out there related to tree work or plant health care.
Kanami:

 

I would encourage them to find an aspect that they like to work on – there are so many opportunities to be creative and find solutions in urban forestry!
CaUFC: What is your favorite tree?
David:

 

Arbutus Marina
Lissette:

 

I'll have to go with something colorful – pink trumpet trees provide a beautiful light pink made more noticeable when the tree drops its leaves in fall.
Kanami:

 

Chinese Elm
CaUFC: Favorite book about trees?
If you would like to participate or suggest someone for us to feature in the future, please email us.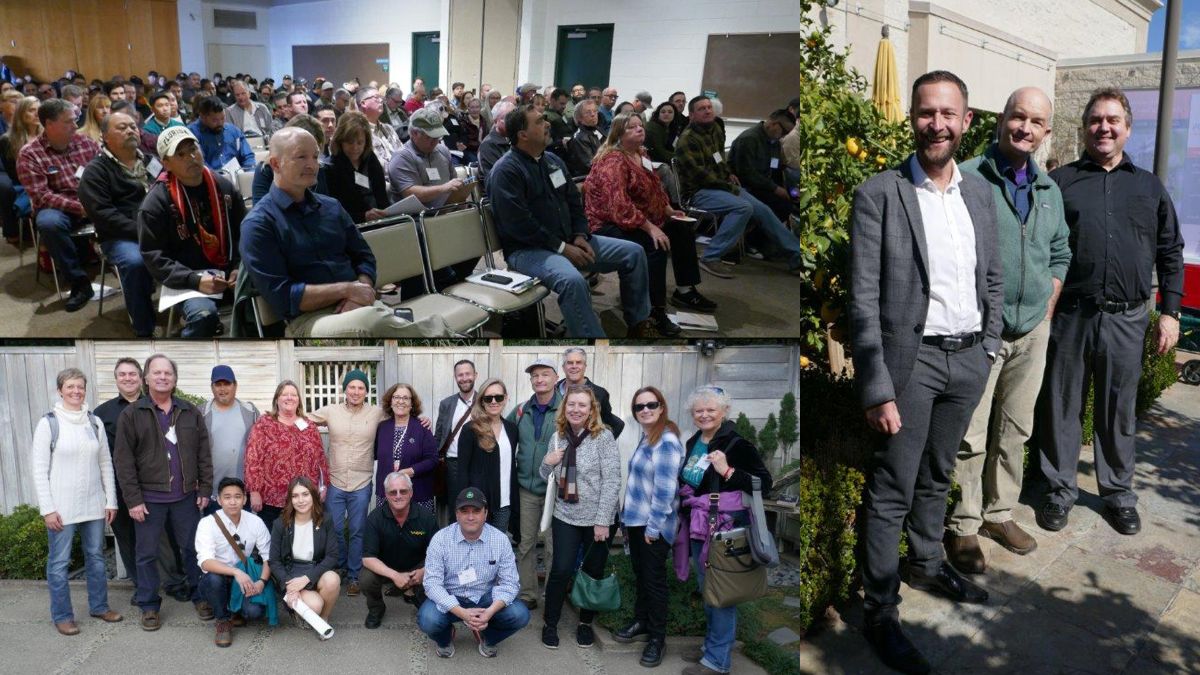 On February 13th Street Tree Seminar the LA/OC Regional Council hosted the Western Tree Management Symposium at the Huntington Library, Art museum and Botanical Gardens in San Marino.
161 people signed up to hear topics about "Trees and Infrastructure". The speakers for the day were Scott Altenhoff from the City of Eugene Parks and Open Space, Dr. Richard Hauer, from the University of Wisconsin and Johan Ostberg from the Swedish University of Agricultural Sciences.
Some of the topics discussed are: Trees versus sidewalks, who wins? Pruning to harm trees and the cost of not maintaining trees.
The all-day event sold out very quickly, with a great speakers and interesting topics. To see upcoming events in the Los Angeles, and Orange County area hosted by Street Tree Seminar, visit their website.