San Diego Regional Urban Forests Council Meeting
April 5, 2017 @ 11:00 am

-

1:30 pm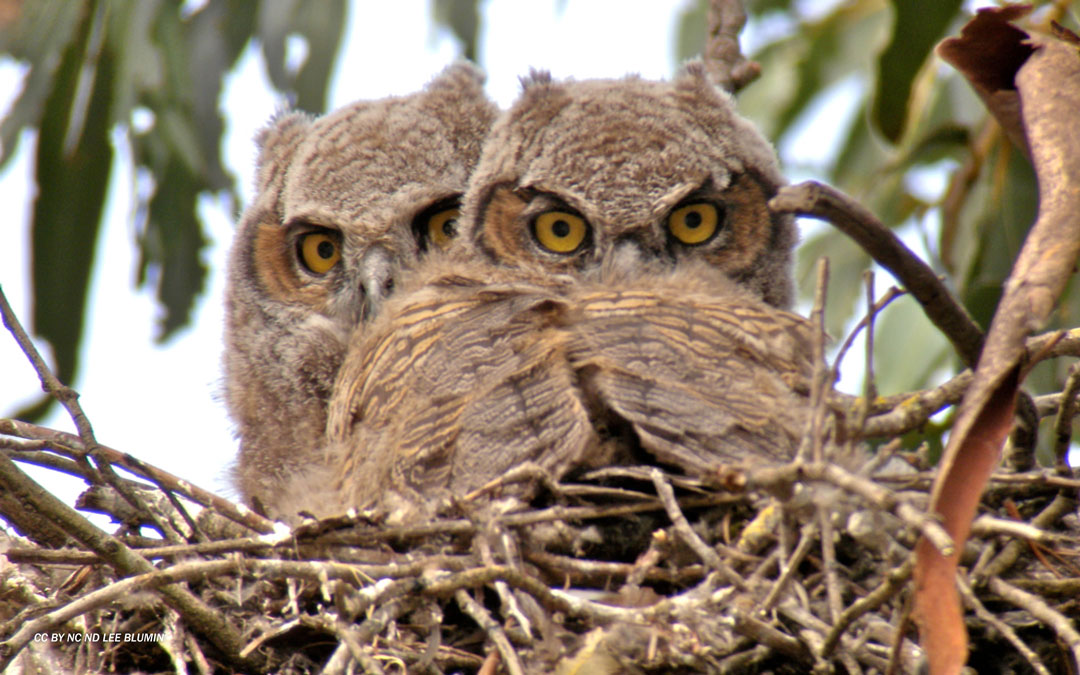 Next meeting Info:
Our April 5th meeting will be held at:
City of San Diego
Balboa Park Club: Santa Fe Room
2150 Pan American Rd West.
San Diego 92101
This meeting will be held from 11:00am to 1:30pm
This meeting will have 1 CEU's for Arborist / Tree Worker Certification.
This Months topic will be:
Tree Care for Birds and Other Wildlife
As nesting season for many wildlife species begins in Southern California, there is no time like the present to learn about minimizing impacts to wildlife during tree care!
While many tree care workers and land managers wish to act responsibly around wildlife, little information has been available about how work can best be accomplished with minimal or no negative impact to wildlife. In addition, the existence of Federal and California wildlife regulations are not widely known within the tree care industry, thereby putting uninformed workers at risk of significant fines and public criticism. The Tree Care for Birds working group has brought together 80+ urban forestry and wildlife professionals to develop Best Management Practices (BMPs), training, and education programs, to enhance habitat and protect wildlife through tree care practices.  Learn more about the project at treecareforbirds.com.
Corey Bassett, West Coast Arborists, and Magen Shaw, Davey Resource Group, both members of the Tree Care for Birds working group, will be presenting the group's work at the San Diego Regional Forest Council meeting in April.
BIOS:
Corey Bassett is a Program Coordinator at West Coast Arborists, Inc., (WCA), and works out of the San Diego area.  She coordinates state wide tree and community outreach grant programs and performs urban forestry, biological, and arboricultural consulting work. She is an ISA Certified Arborist, holds the ISA Tree Risk Assessment Qualification, and has a Masters in Environmental Studies conc. Environmental Biology and B.A. in Earth Science concentration in Environmental Science, both from the University of Pennsylvania. Outside of work, Corey is very involved with the San Diego Audubon Society chapter and leads volunteers at habitat restoration events. Feel free to contact Corey with any questions at [email protected] or (619) 218-4573.
Magen Shaw, a San Diego native, obtained a B.S. in Environmental Studies, with a concentration in Environmental Restoration and Natural Resource Management, from San Jose State University (SJSU). Shortly after graduation, she moved back to San Diego, and in March 2015 began working for Davey Resource Group (DRG) as a Consulting Utility Forester. She obtained an International Society of Arboriculture (ISA) Certification as an Arborist in July 2015. She now works between the Natural Resource Management and Urban Forestry Departments, as DRG's Associate Biologist and an Consulting Arborist. Feel free to contact Magen with any questions at [email protected] or  (858) 864-6069
There will be a 20.00 fee for this meeting with
Lunch included
RSVP by Friday April 1, 2017
Please email confirmation
[email protected]
_____________________________________________________
April 5th Meeting Agenda
11am Welcome and Introductions
11:15pm Tree Care for Birds and other Wildlife
Presented by
Corey Bassett and Megan Shaw
1. SDRUFC / CAUFC Update
2. Calfire update
3. SDG&E Update
4.WCISA Conference update
5. Trees San Diego Update
6. Regional Updates by Attendees
7. Open Discussion
1:30PM Adjourn
*Executive committee Mtg @ 10am
Also, "LIKE" us on facebook