December 2018 Comms Report
Highlights:
Email subscribers continue to taper off.
Twitter followers picked up with the Global Climate Action Summit
CAUFC Communications Channels
Facebook page likes: 1,125
Facebook page followers: 1,120
Twitter: 940
Email subscribers: 1,557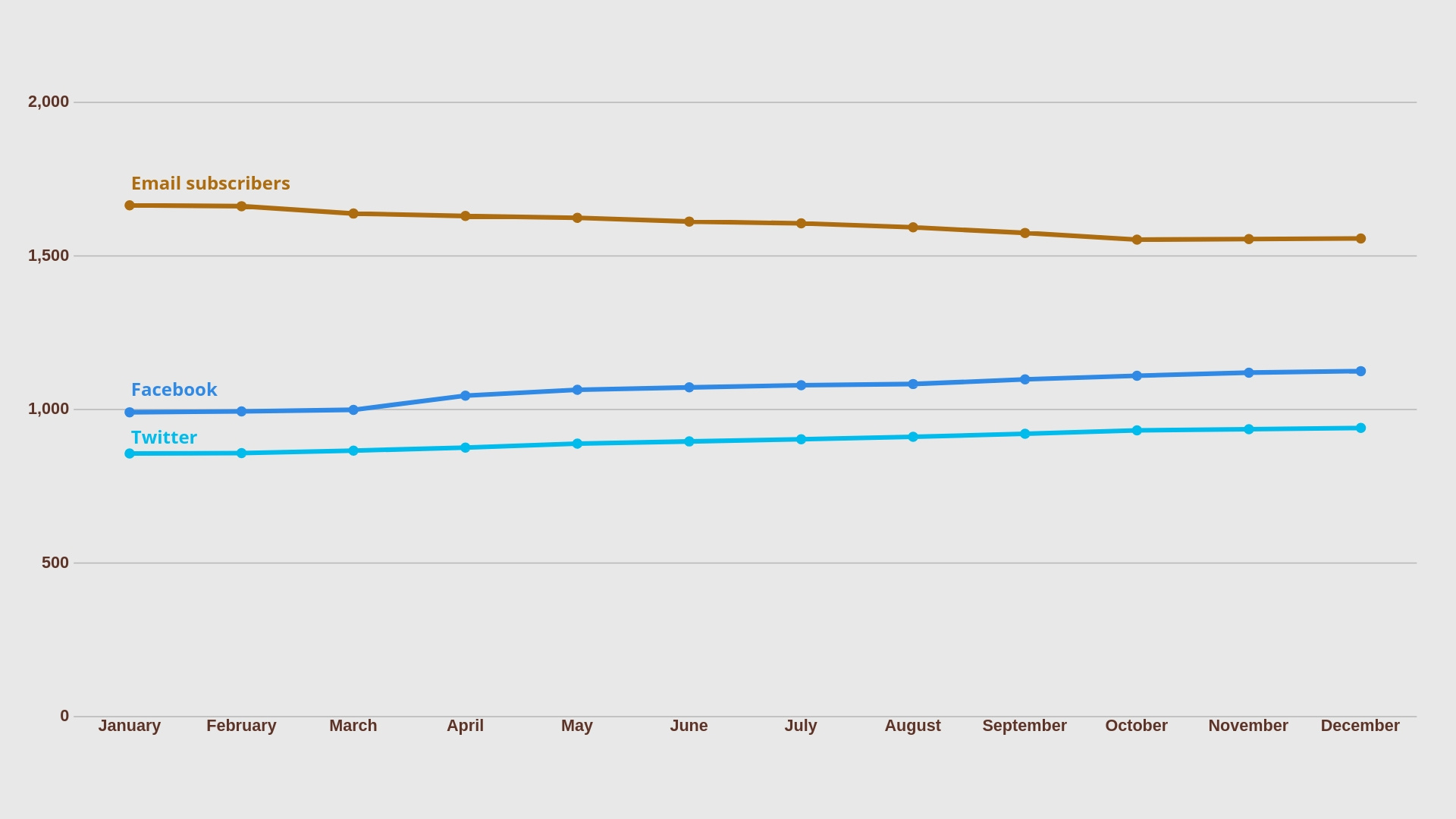 CAUFC Website Views and Visits
Views were up in October and dropped back down in November. The October views were most likely in relation to the birthday party events are up.
Notes:
Visitors to the site arrive via the home page.
Events calendar still attracts views, mostly for the Sacramento Valley Regional Urban Council hosting events every other month
124 clicks through to our site came from Classy – our fundraising platform
People are coming for our tools, the climate trees map is the 8th most visited page this year
Google is still the most common search engine, then Bing
Facebook bring some visitors
Our visitors are almost all North American