Reporting on the previous month's activity and results. 
We were posting less in March, and our numbers are mostly down when compared to February.
Email list of subscribers is 4,523. I constantly clean this list. We will be moving from Mailchimp to Network for Good next month. 
Website visits
We had fewer visits to the site in March, but the time spent on the website went up. 
CAUFC Communications Channels
Facebook & Instagram
The blue line shows March activity, and the gray line is the previous month. We posted less in March than in February, and therefore a number of our metrics were down for that month.
Facebook & Instagram Audience
The chart on the right shows our Meta (Facebook and Instagram) audience. You can see our followers and basic demographic information. We will be using some boosted posts on Facebook for our storm response page. 
Facebook Content Performance
Facebook is showing more reach and engagement. Our top Facebook posts were both from our haiku promotion.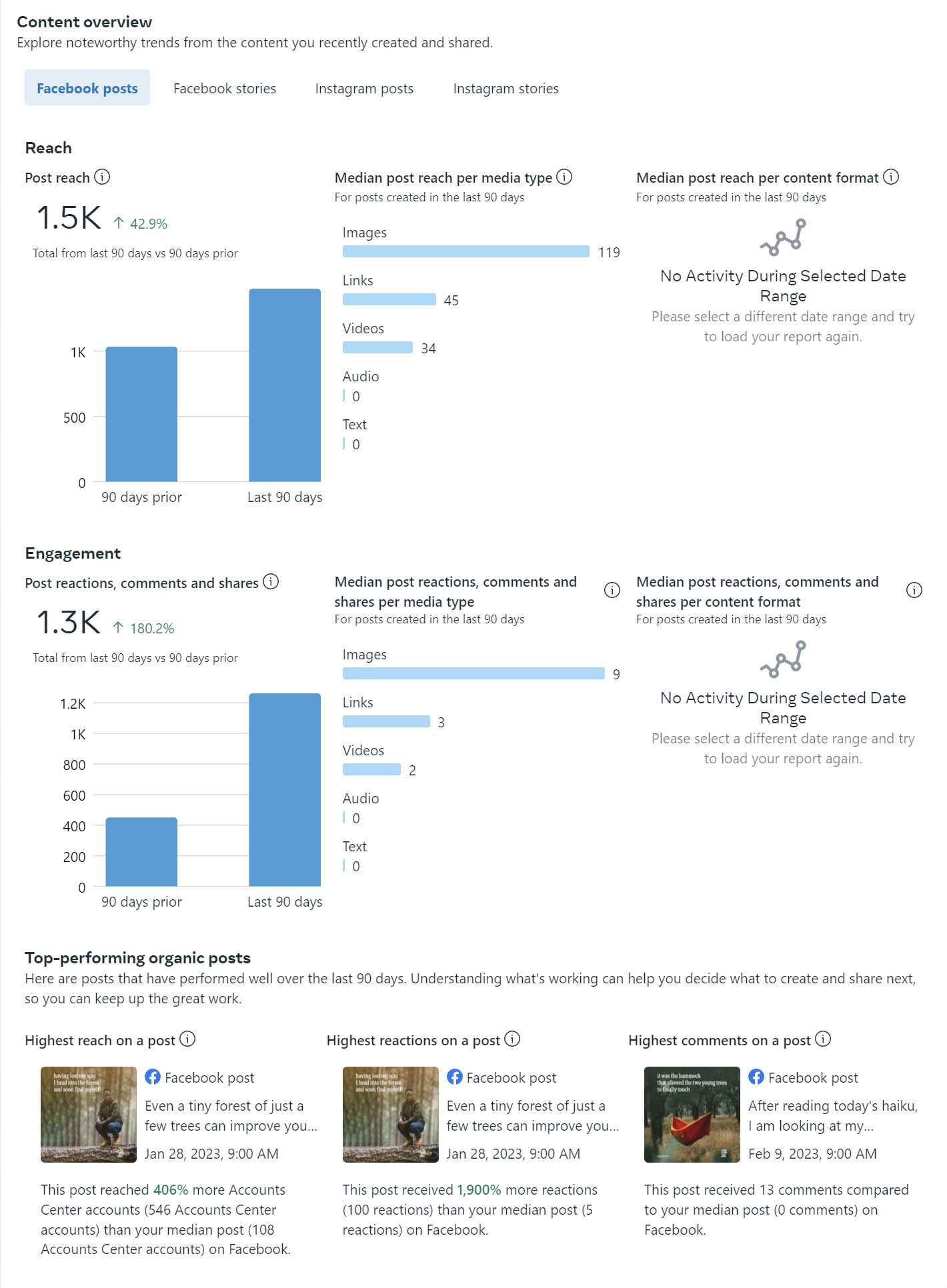 Instagram Content Performance
Our posts on Instagram in March promoted our webinars, and we did an anniversary post for our AMPlify event from last year. Our haiku posts run out in early March.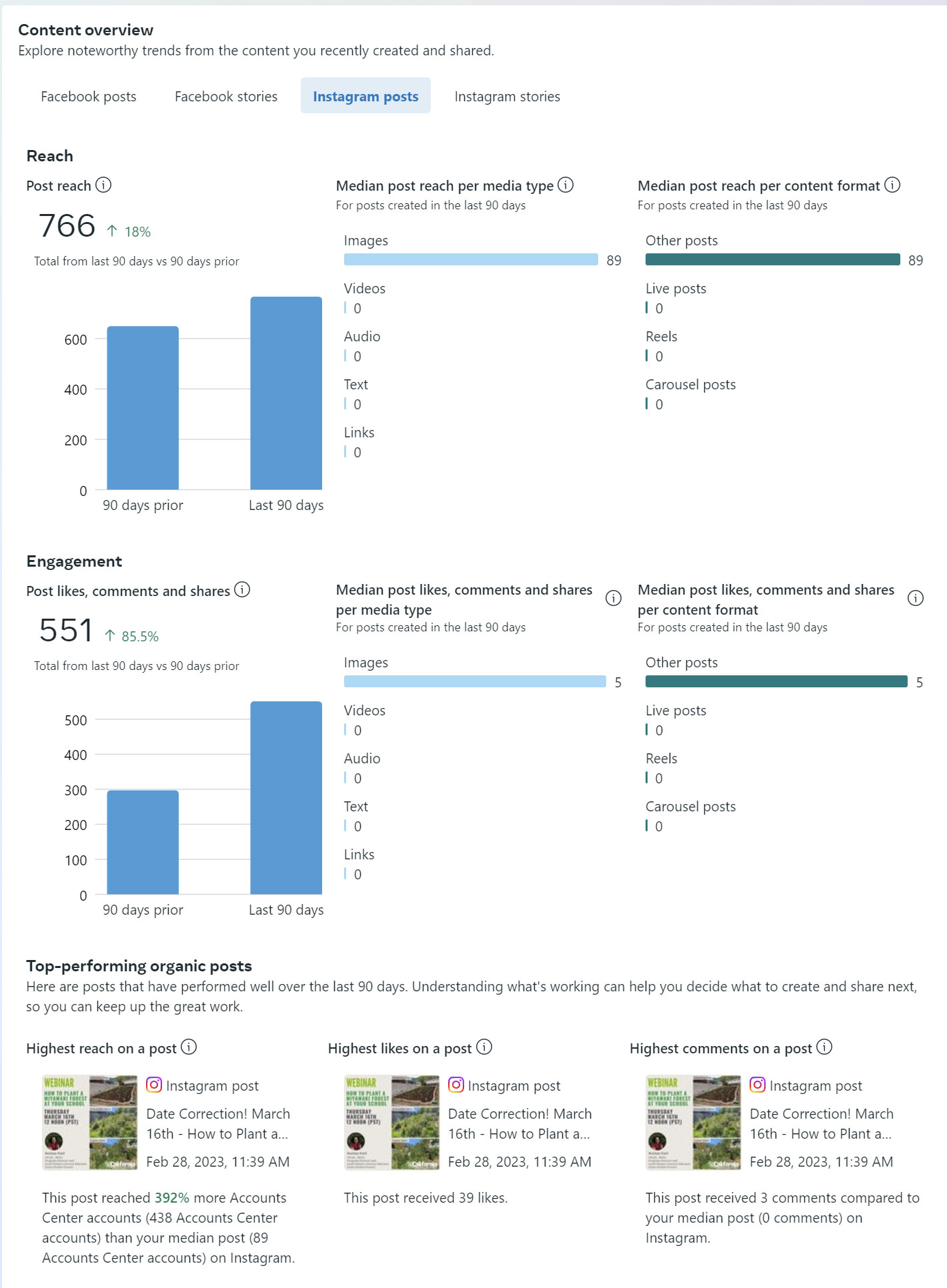 On Twitter, we have 1,205 followers. Our mentions are up, with people sharing the tweet about the Inflation Reduction Act webinar.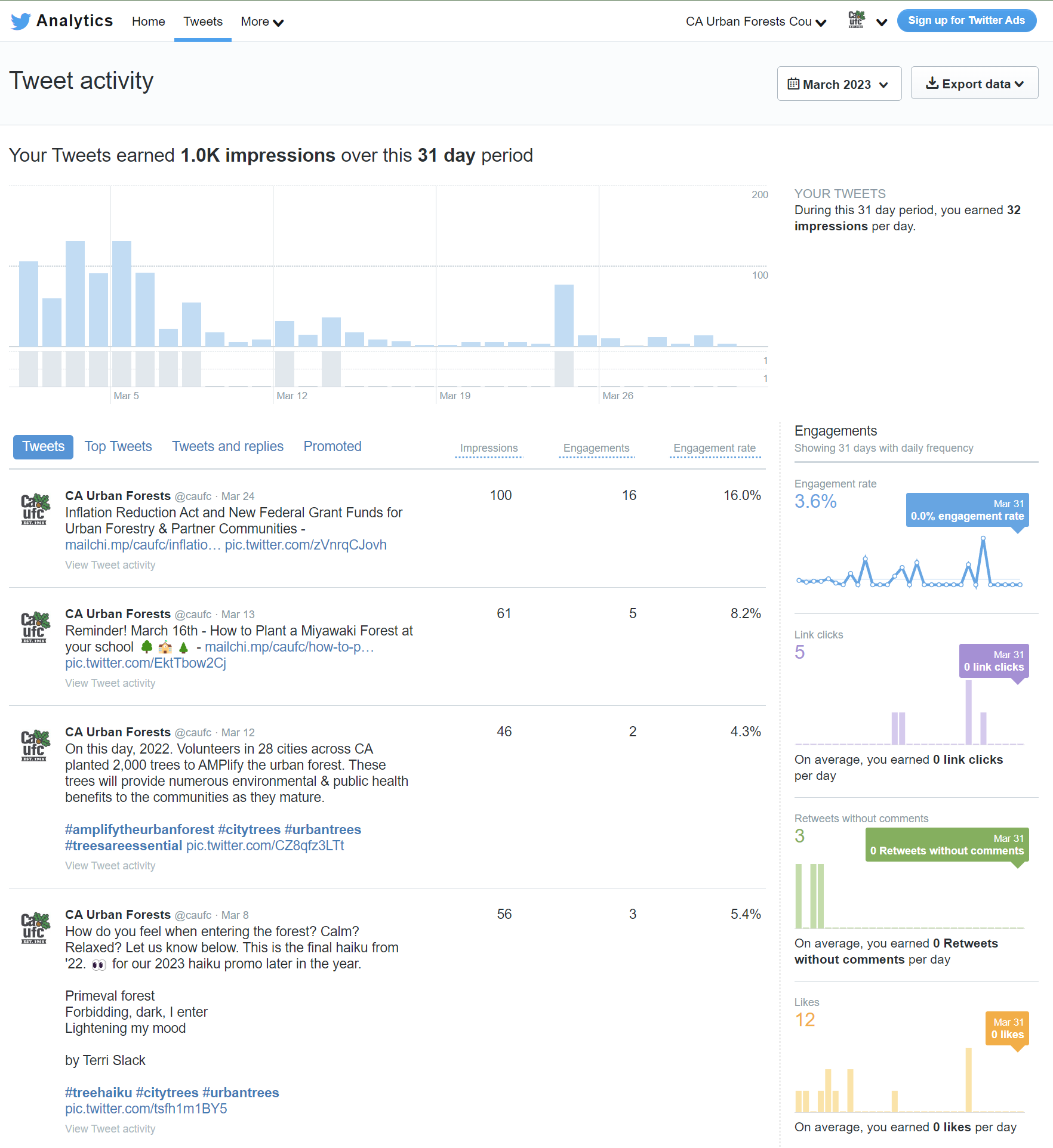 Email Audience & Newsletter Performance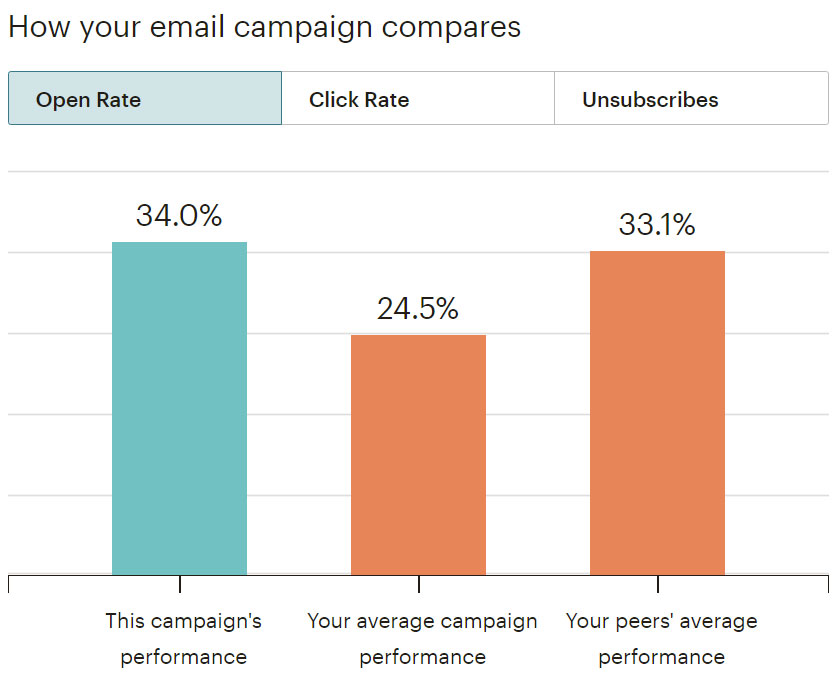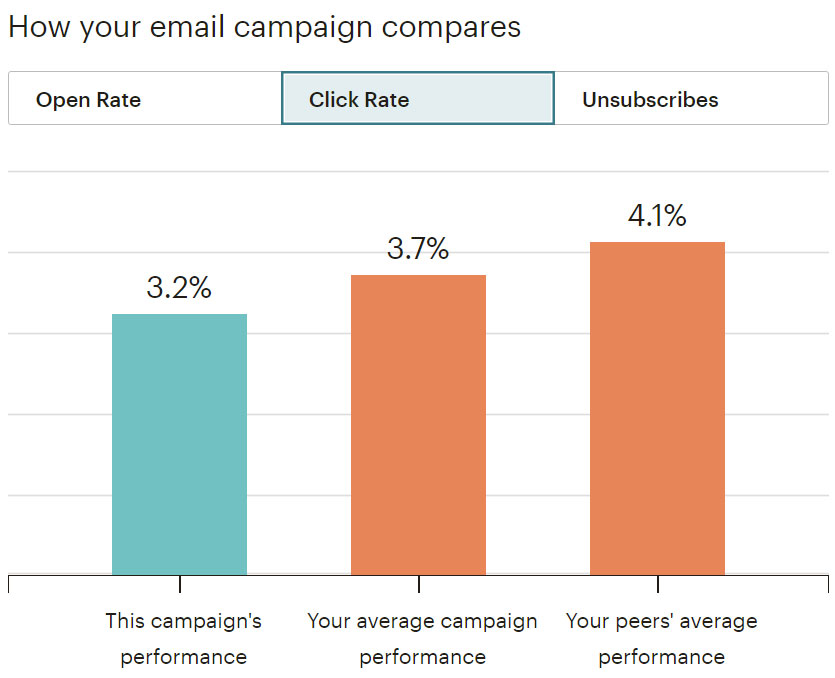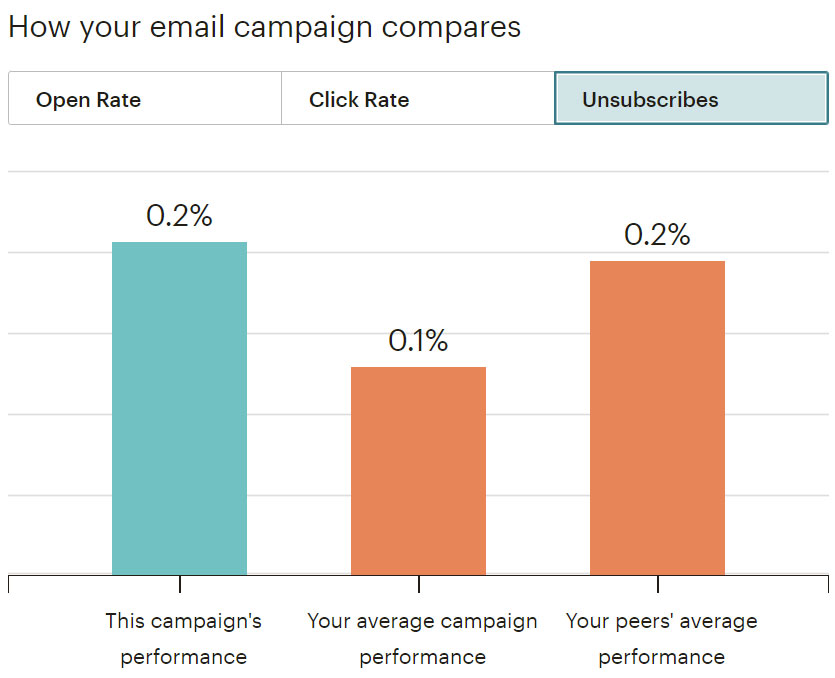 CaUFC Master List: 4,669

We have 4,523 subscribers to our email list. There are also 108 non-subscribers for the annex project in Sacramento.
There was no newsletter during March due to simply not having enough hours in the day. Our mailing to our full list of supporters was for Miranda Hutten's upcoming webinar on the Inflation Reduction Act funding. One hundred ninety-eight have registered so far.
The engagement has increased with more of our audience opening our emails 'sometimes' and less 'rarely'; a 2% shift.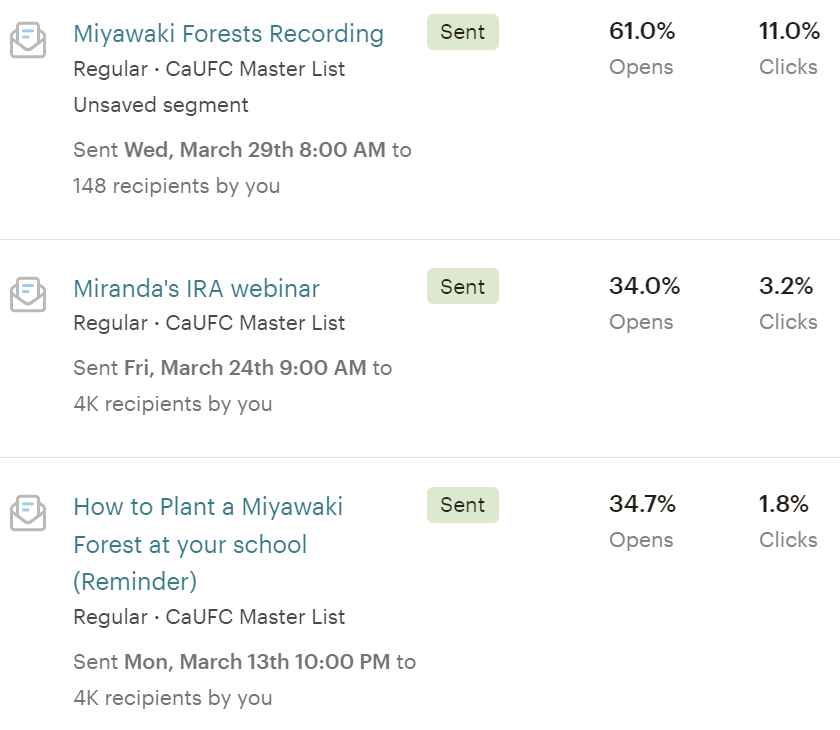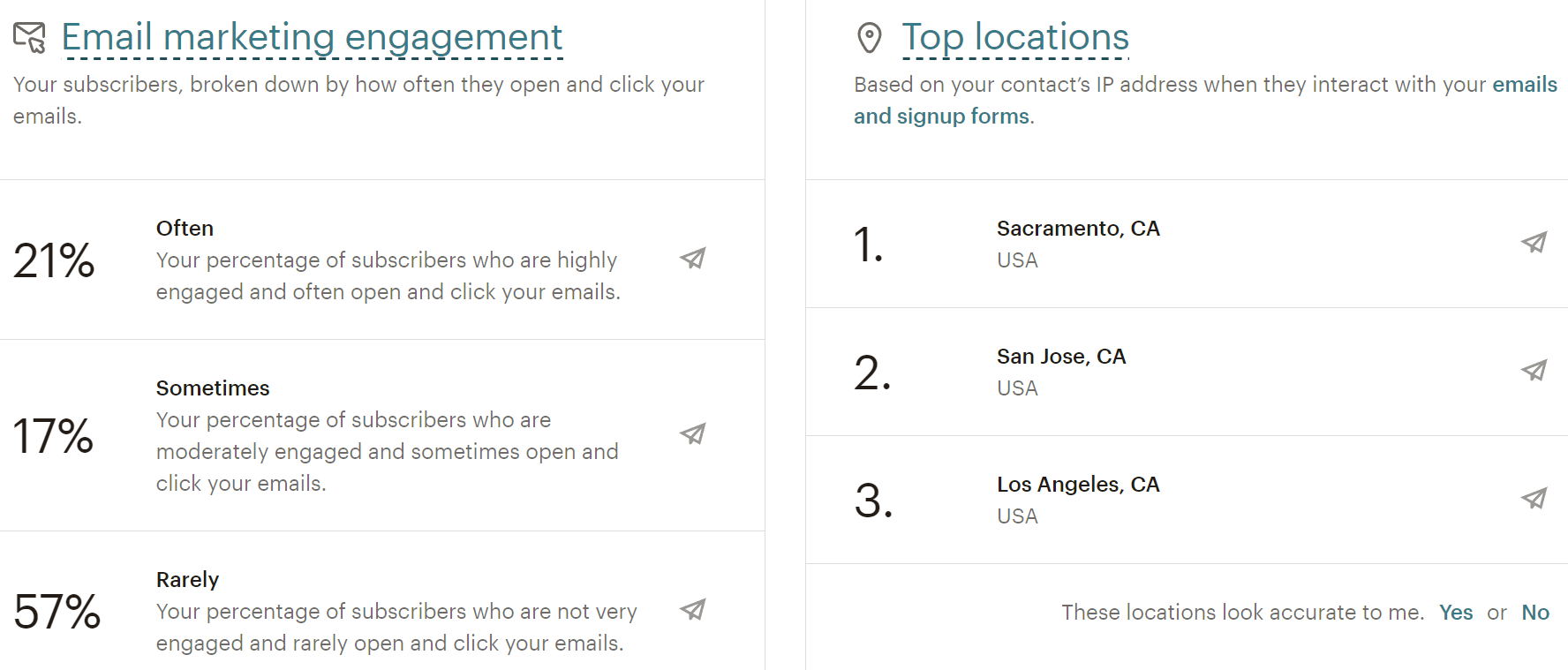 CAUFC Website Performance 
Highlights
The chart on the right tracks the page views and visitors to the site each month and other vital measurements for the website for the past year. The 'Missing' page coming in at #7 suggests there is a bad link to our website from an external site that we do not manage as missing also appears on the list of referrers. I have redirects set up so it is not an issue with having http or https, or www in the URL.  
Top pages visited in the past month are shown on the right.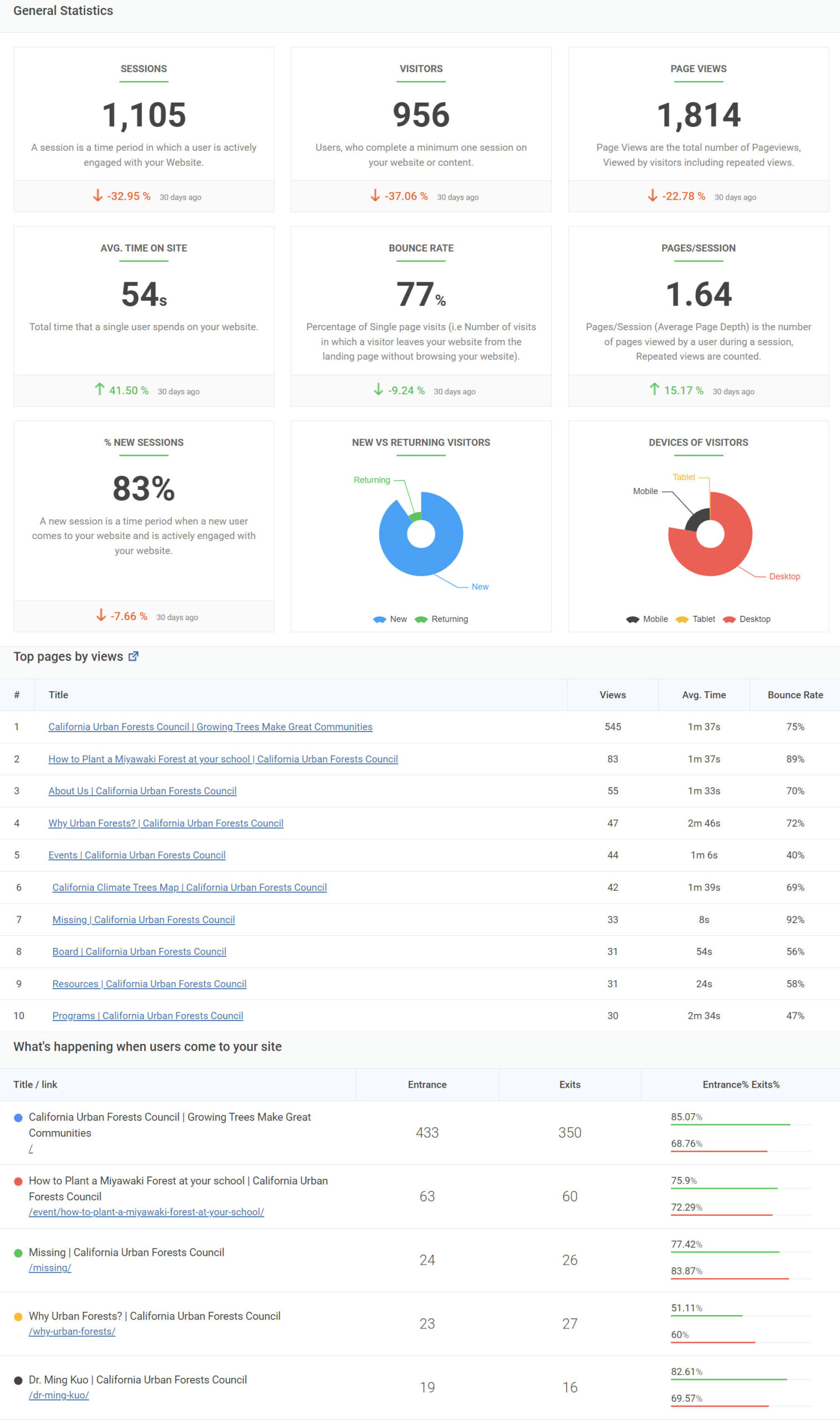 Shout out to Dorothy Abeyta who has done two presentations bringing in $400.